Beautiful Distractions No. 38
Last Updated on July 2, 2023
Where did March go? The week before spring break got kinda crazy and just hasn't let up. Has it been the same for you? Let me try to catch you up on everything that has been happening over here.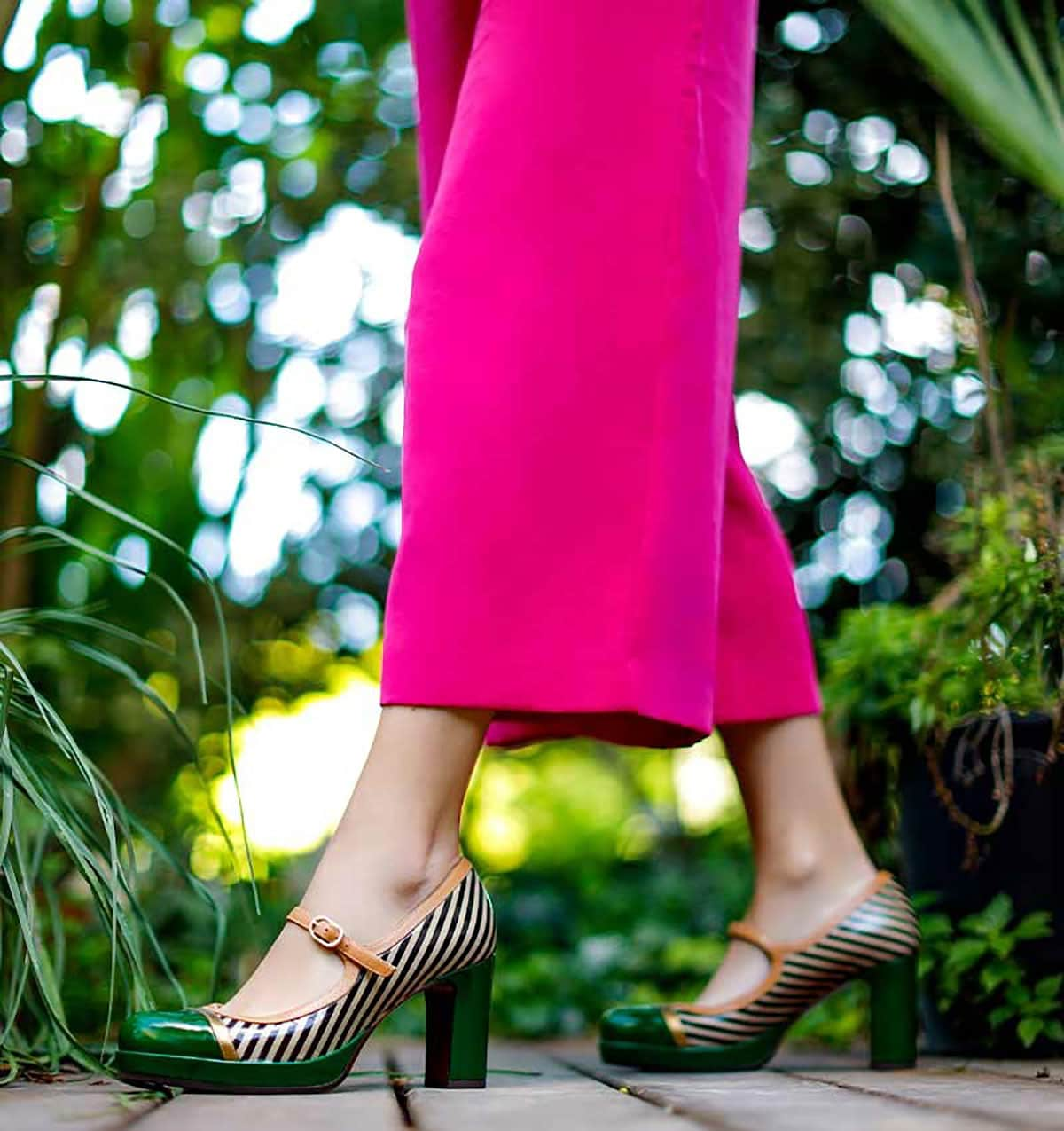 My Newest Shoe Obsession
While scrolling through Instagram, these green heels with black and white stripes stopped me in my scroll. Yes, I of course purchased them impulsively and impatiently waited for them to ship here from Spain. They arrived last night and are everything I hoped for and more.
Gorgeous Rhinestone Sconce
While searching the internets for a shopping source for the lighting in Potty Paradise, I stumbled over these drop-dead gorgeous rhinestone sconces. ERMERGERD! Jaw on floor. Of course, they're by Kate Spade Home. I'd love to hang a pair in my daughter's room. One on either side of her bed. Where would you hang this beauty?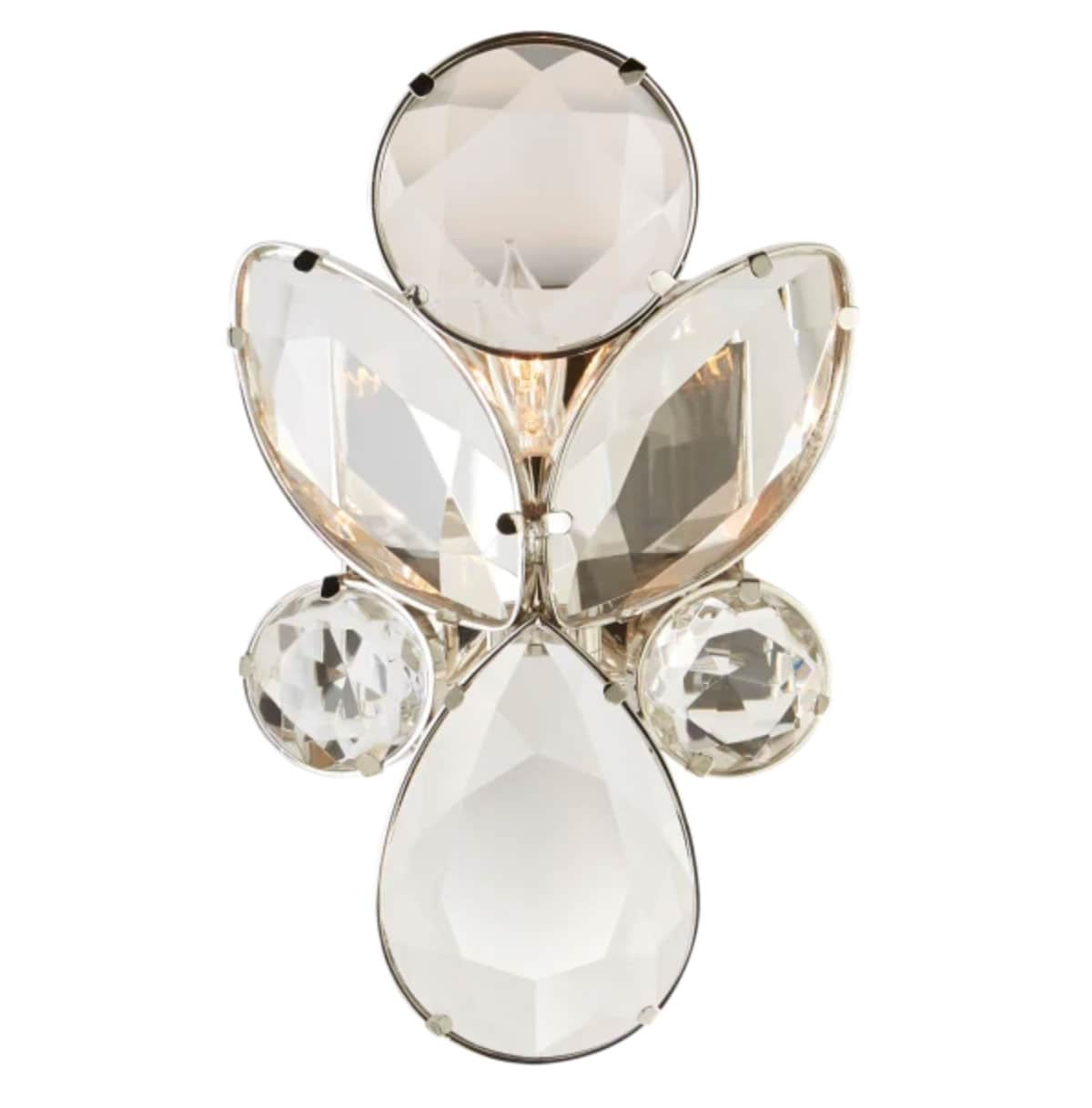 Side note, if you are looking for lighting ideas for your home, I have a few posts you shouldn't miss: rattan lighting roundup, beautiful bedroom lighting ideas, and pendant pairings for the kitchen.
You Can Now Shop My House
Speaking of decor shopping sources, I did a thing. Well, kinda. I've started to source a complete shop my house resource section. I'm obviously not even halfway through but it's at least a start, right? Head on over and let me know if there's a missing room you'd like me to source next.
Clever Ways To Use A Daybed in Everyday Decor
Ever since I ripped out the built-ins when we renovated the living room, I've been looking to add floating shelves with a beautiful daybed flanking either side of the new modern fireplace. Room For Tuesday has an awesome roundup of classic daybeds with interesting thoughts on how to use them in everyday decor. Definitely check that post out.

OMG! My Kitchen Is in Architectural Digest and Clever
Drum roll, please! I took a moment to celebrate my feature in Architectural Digest and Clever. Seeing my white kitchen on the homepage as one of the most inspiring kitchen makeovers on TikTok was such a fun surprise and to see my island as the main hero photo. Ya, it was extremely exciting and if you need me, I'll be here, floating on cloud nine right next to Kacey Musgraves. Here's the kitchen transformation TikTok that caught their eye. You can check out the complete modern kitchen makeover on a budget here.

Smells Like Teen Spirit
If you're a fan of Nirvana, I highly suggest reading the article My Time With Kurt Cobain. The writer of the Rolling Stone cover story where Kurt is wearing a homemade T-shirt that said: Corporate Magazines Still Suck. He also wrote what Kurt claims to be the best rock band book ever, Come As You Are: The Story Of Nirvana.
The Power Of Paint
I just read Ashley's blog post on her chandelier mini update. Have you ever seen a vintage chandelier with yellowed plastic candlesticks? Or passed on purchasing an antique chandie because it was a project piece? She's got a genius little home hack for you and it's super easy to boot! Speaking of pain, the blue DeNimes paint in the living room is back to neutral. The prison walls finally broke me. Color be gone. TikTok was a bit irritated at first thinking I turned my home into a beige tract house, but once I shared the semi-styled look, they quickly changed their mind. Here's a sneak peek!

And speaking of vintage, Vogue is explaining why 1970s interior design is trending. Although the House Of Hipsters community has been aware of this phenomenon for years. Am I right Erica Reitman? That's right! Back in 2016, we were talking about how we were obsessed with 70s decor although we may just not realize it.
Disney World Spring Break Feedback
Back in May 2020, we canceled our family vacation to Disney World with my parents. After postponing multiply times, we were finally able to get away. Now, not to sound ungrateful, but Disney World was not awesome. Curious if you've visited and your opinion since they switched from the Fast Pass to Genie Plus. If yes, give me your take on it. Don't get me wrong. It was awesome to finally be on a real vacation and so wonderful to spend time with my parents, but the Genie Plus app had my face buried in a phone all day starting at 6:45 am. Bloomberg doesn't seem to disagree with Disney's Genie Plus backlash and the Washington Post also declares the magic of Disney is gone. Although, this photo of Zoe at Epcot is pretty magical. Let me know if you'd like a tutorial on how I captured this using only an iPhone…ya, that's right…I shot this on an iPhone.




Find More Home Decor Inspiration On House of Hipsters
Check out the Alison Victoria room designs on Beautiful Distractions No. 14.
Studio McGee at Target favorites.
Have you seen those TikTok Made Me Buy It videos? Here are my top 8 purchases and why I could never live without them.
Do you ever wonder where you can buy beautiful Frame TV art for your Frame TV? That link will take you to the complete roundup!
A brutally honest review of the Biltmore Country Club in Barrington, IL.
Check out what caught my eye last week.
.