Kate Spade Home Decor Line
Last Updated on September 19, 2023
Warning! Do not read this post unless you want to drool and swoon over the most beautiful home decor on the planet. Ever since West Elm and Kate Spade hooked up, I've wanted to see more. More chairs. More lighting. More sofas. Well, it has arrived. The Kate Spade Home Decor line was recently launched. Oh Boy! Oh Boy! Oh Boy! I'm as giddy as a 16-year-old girl the night before prom. It's glam! It's girly! It's pink! It's chic! All in all, it's sitting on the corner of Awesome and Bomb Diggetty. So grab a cup of coffee and a proper hanky to wipe that drool off your face…because with Kate Spade, our ladylike etiquette needs to be on point. Let's take a gander, shall we?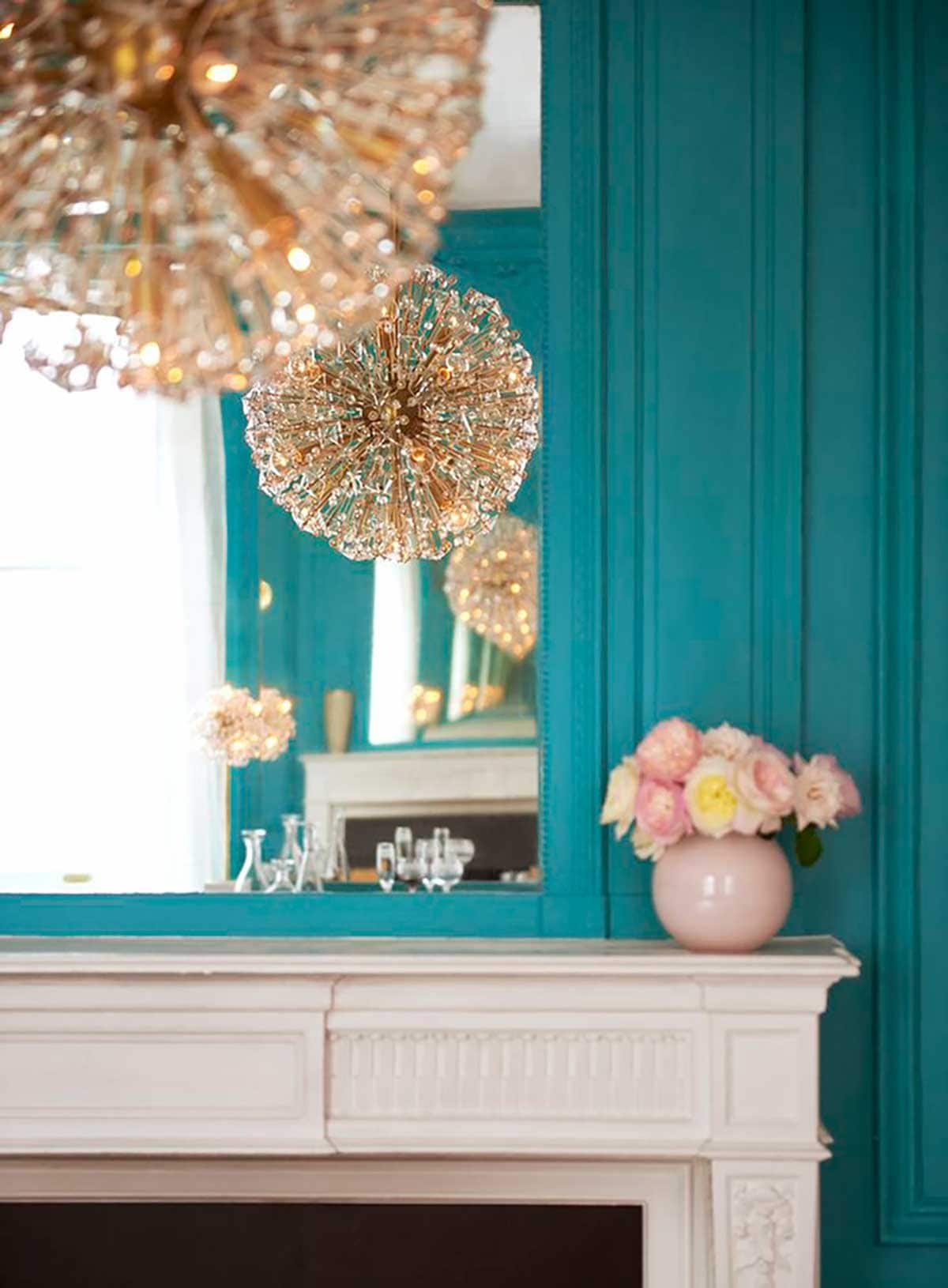 I'm kinda sad I started the One Room Challenge before I laid eyes on the Kate Spade Home Decor line. Although, that pink vase above or this pink striped vase would be perfectly at home on my lucite nesting tables. They might have to make their way to my doorstep.
I'm also crushing hard on this polka dot desk for my work from home office (no longer available).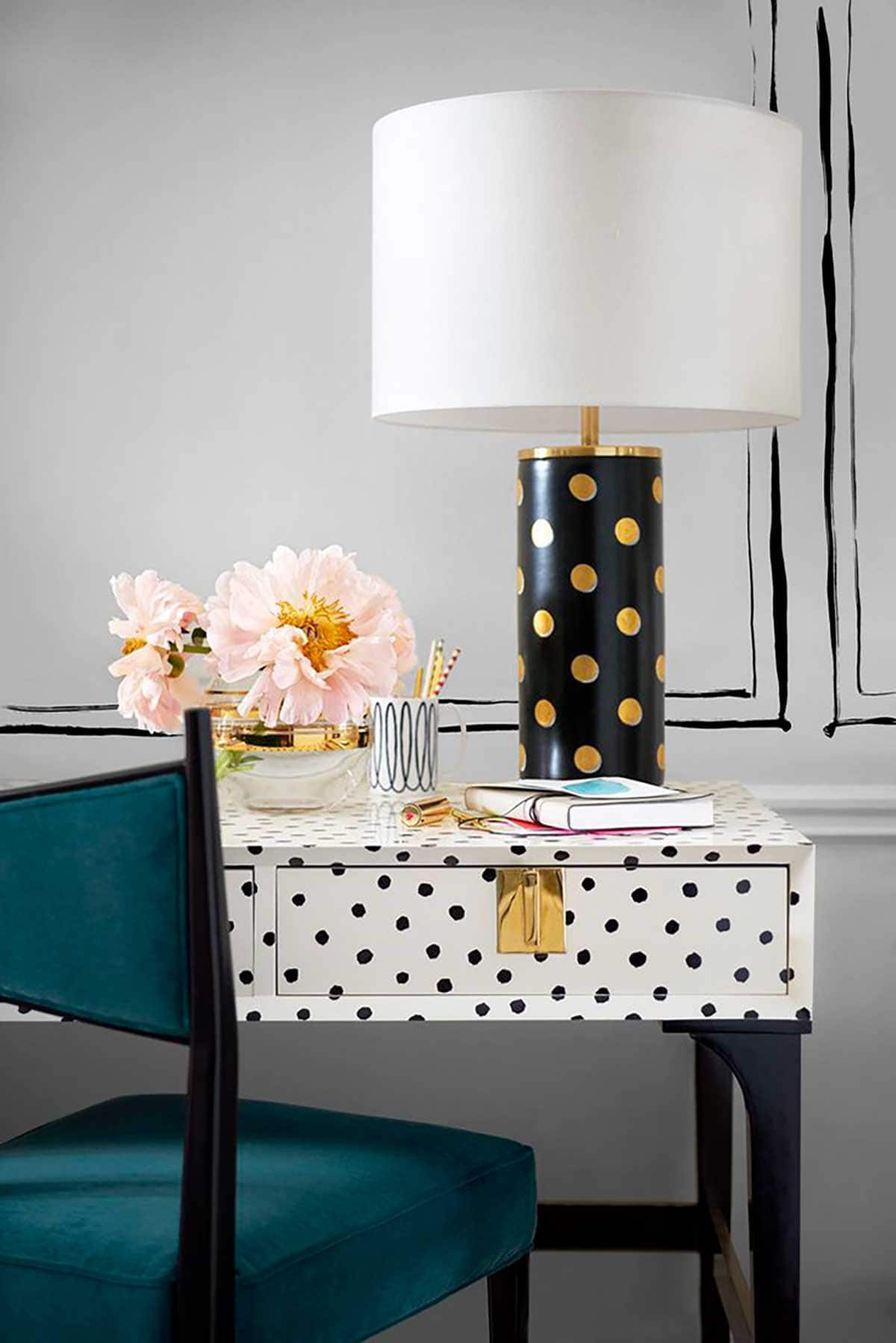 The colors are just fantastic and so Kate Spade. The playfulness of the fashion line lends itself well to the home decor line. When I see the turquoise sofa, I see a cute pair of pumps. The polka dots and gold hardware are a fun clutch. The needlepoint rug midi skirt.  What a great way to bring your fashion sense to your home life.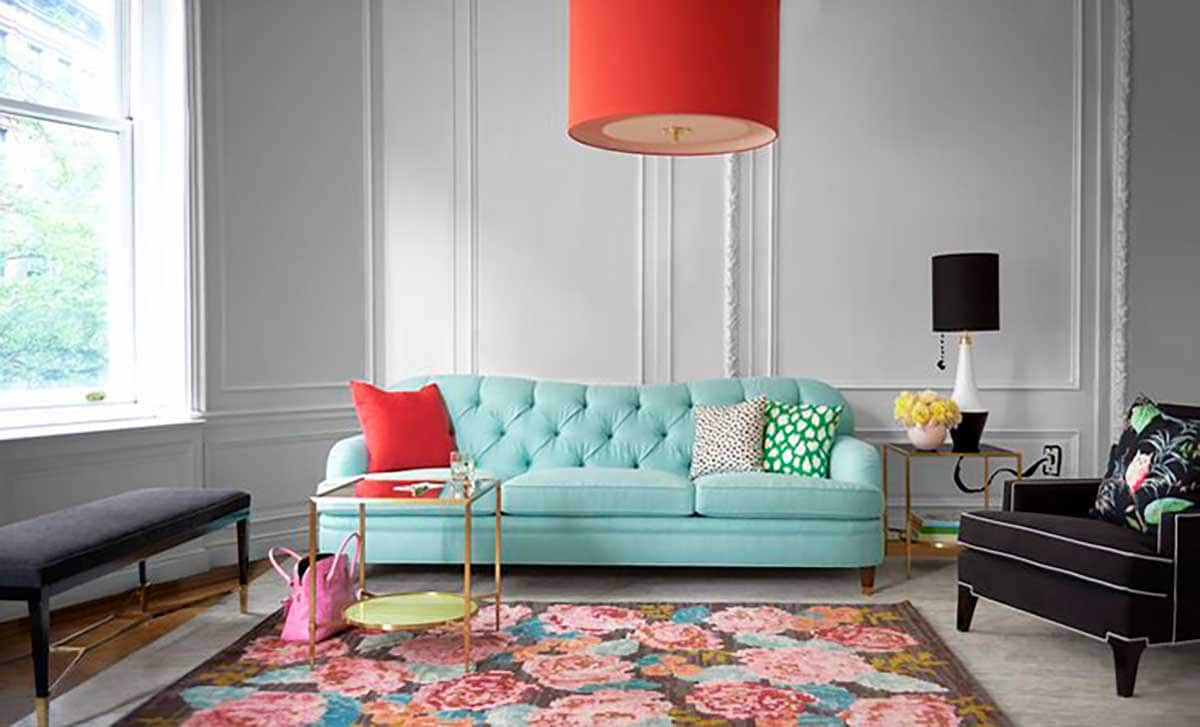 How are you doing thus far? Are you okay? Are you still with me? Do I need to fan you? Glass of water? It's okay, I understand. I felt the same way.

I'm dying over all the touches of gold. It's so glamorous. Are you feeling like you've transported yourself to the Upper East Side and hanging out with Blair and Serena? Chuck Bass is about to come through the elevator doors.

So what's your favorite piece? Mine might be that sparkly pendant lighting. But the black bench with the gold base in this next photo is next in line. Oh, who am I kidding? I want it all Kate! I want it all.




Discover More On House Of Hipsters Interior Design Blog
Get inspired by the biggest fall fashion trends for women in 2023 with this round-up of my favorites!
If you are struggling with arranging a living room with a fireplace and TV, check out these five layout options.
The outdated brick fireplace makeover before and after went viral! Some love it, while others hate it. What do you think?
Faux plants are trending in the interior design world, so I'm sharing the best faux olive trees for your living room and bedroom! Check out my favorites.
Another good faux plant is the best faux fiddle leaf fig tree. Interior designers have long loved them.