Beautiful Distractions No. 37
Last Updated on July 2, 2023
Now that Biltmore Country Club has reopened for the season, I've received many emails asking for an update since publishing the awfulness that happened during our application process. We received nothing directly from the club or Tommy Nassif, but we live in a small town so it didn't take long for the rumor mill to make its rounds.
Quick Biltmore Country Club Update
The latest news — a town hall meeting was held regarding some "membership issues"; however, they would not be discussing any individual membership decisions. Oh to be a fly on the wall.
Prior to that, I did hear through the grapevine that the decision was based on mean girls and masking in schools. I won't get into the details, but we were bombarded with questions and countless offers to help, (BTDubs that post was hit over 20,000 times in a matter of 2 days) after pressing publish. Every reader had an opinion except 2 women (popular girls in town and members of the club) who I thought were friends. There were a couple of other key events that made it all very peculiar.
While texting with a former shoppe customer, she asked, "do you know anyone who would want to deny you membership?" Mind you, this was after a 30-minute texting sesh. I mentioned the 2 mean girl names and crickets. There's more to the story, but behind the scenes, members email each other asking them to write the board with a negative statement. It's srsly like The Plastics with their Burn Book, and apparently, I'm Janis Ian.
Now For Some Beautiful Distractions
In other news, I've slowed my scrolled across some really fun things. Not sure if it's the hint of spring in the air or if winter has given me more time on my hands, but something has given me the shopping itch. Here are a few beautiful distractions that have been on my radar.
The Marvelous Mrs. Maisel is back, so of course, I spent last weekend watching the first 2 episodes. So far not impressed — the whole money sitch gave me anxiety. Hoping it's just a slow start to a spectacular grand finale. I was pleased to see Jane Lynch return and expect to see more of her. When I grow up, I kinda want to be a mix of her, Lucille Bluth, and Karen Walker oh, and of course keeping a splash of Janis Ian. Legendary. You can watch the season 4 trailer below watch is all on Amazon Prime.
I had a small splurge at GOOP with zero regrets. This shirt and this dress. Here's a fuzzy iPhone photo of me wearing it and a photo of Gweneth rocking it. Yes, I know, she wore it better. Coincidentally, she's wearing the same shoes as I wore to the Biltmore Ladies Luncheon prior to the drama. Remember those? Anyhoo, the shirt and dress (and shoes) are investment pieces that I'll wear again and again.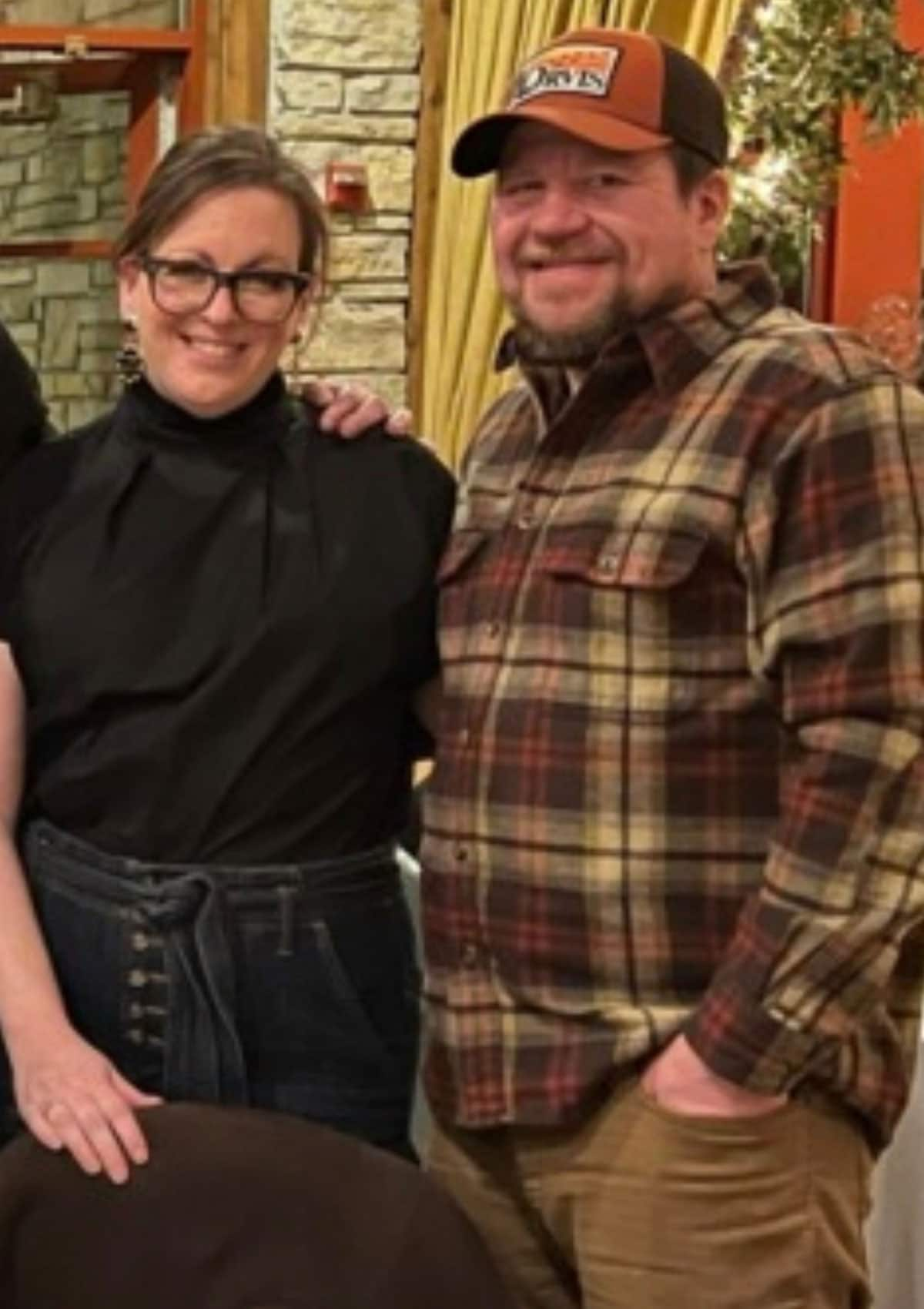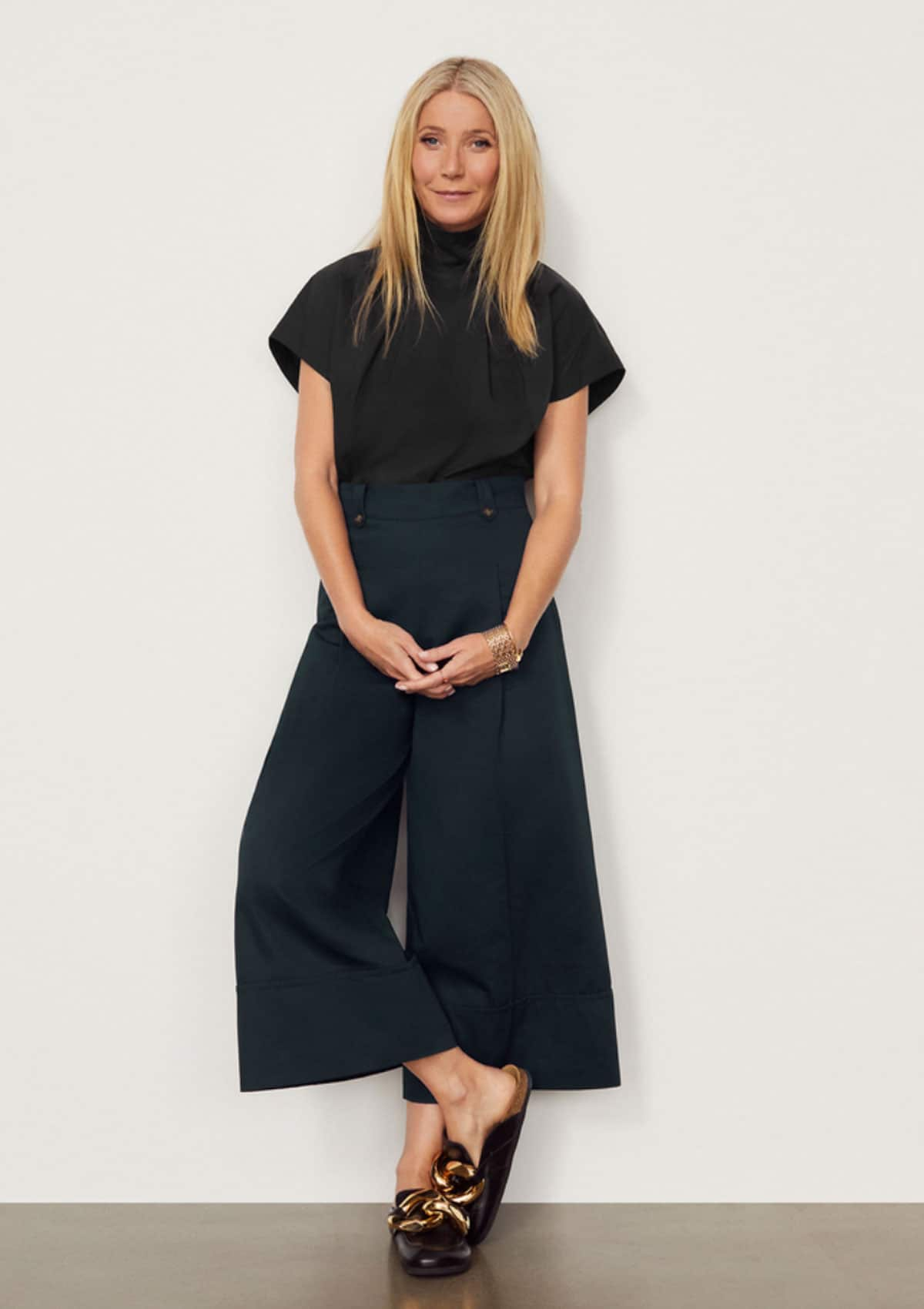 I found this Villeroy & Boch dinnerware while perusing the Bloomingdales and immediately sent it to my friend Carrie. She loves all things Memphis, and it would look fabu in her 80s modern home. Seriously, how bonkers would it be to go to a dinner party and see those spheres? The spheres separate into a 7-piece place setting. They're not cheap, but a set of 2 is 34% off here.

After seeing Kelly Wearstler's melted disco ball decor, I've been trying to figure out how to DIY them myself because dropping $16k is definitely out of the question. But free time is a commodity and the crafted versions I've seen are meh. I found these knock-offs, you know I had to make a purchase. Yes, they are still pricey and shipping from Bali is even pricier, but after unboxing, I can say these shiny balls are worth every penny.

RELATED: Check out this full round up of disco ball decor ideas for your home.
And yes that is a neutral paint swatch on the far left side. I can no longer stand the blue Farrow & Ball DeNimes paint. Give me all your neutral paint color suggestions.
Have you seen these modern ceramic lamps? They have me drooling! One day one of these bad boys will live in my house. Mark my words…but not until I can determine If I want ivory, cashmere cream, or black. Decisions, decisions.

Ola over at J'adore le Decor rounded up 13 Restoration Hardware style sofas that are worth your time and won't break the bank. If you're in the market for a new couch, don't sleep on that post. She has some goodies in there.
Last week I shared some gorgeous, affordable modern decor that has recently caught my eye. You'll want to check out those bargains.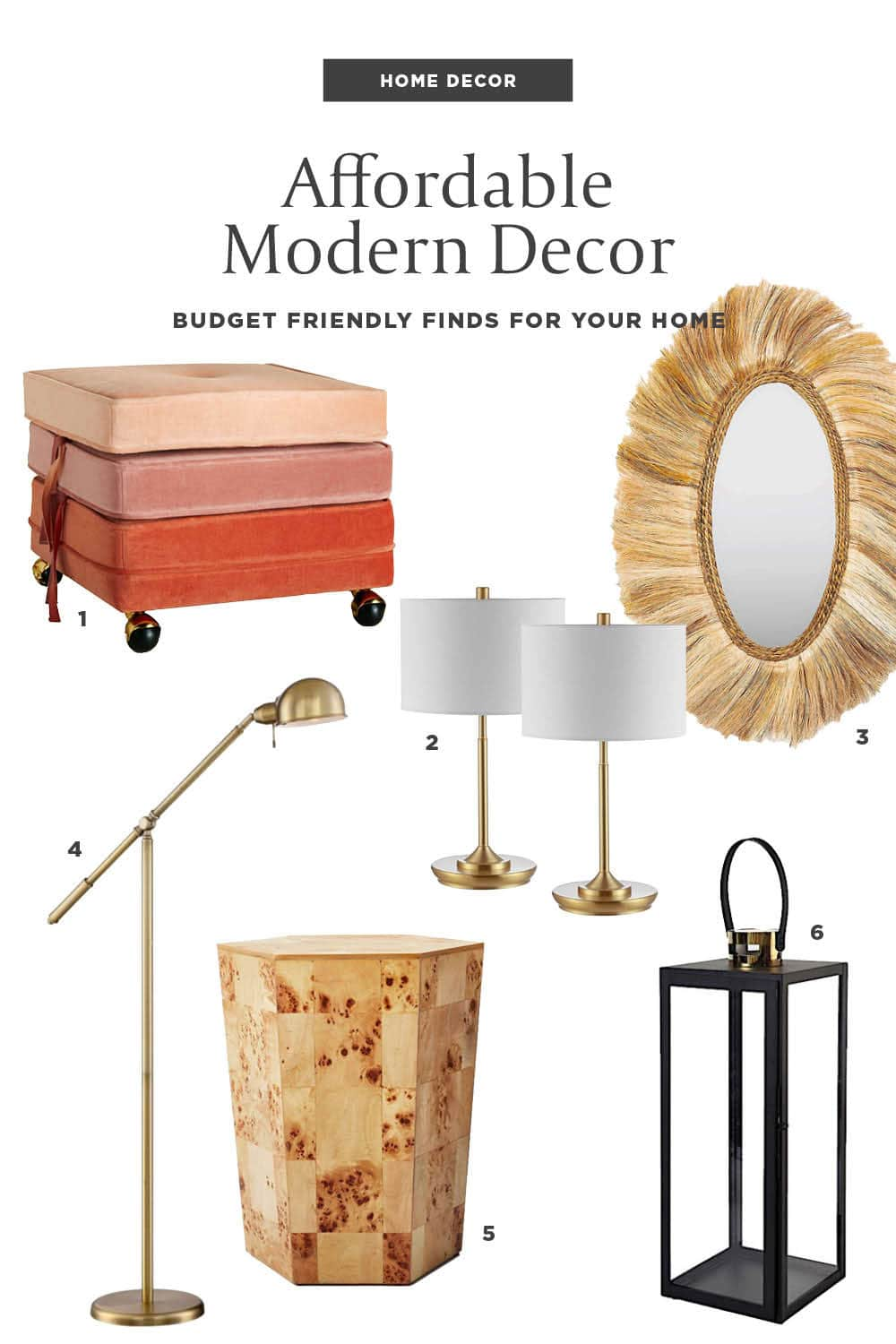 Apparently, I missed National Margarita Day, but you can always celebrate it late, right? I'm going to try out my friend Sarah's frozen strawberry margarita recipe; however, I'll be swapping out the tequila for rum… which I guess makes it a strawberry daiquiri but delicious all the same. Anyone else had a breakup with tequila? Mine was after an epic evening in college. Never again.
This summer's goal is to try and have a small garden in the backyard, and I recalled my friend Chloe writing a post about How To Start Seeds Indoors for Spring Gardening. Definitely checking that post out and starting early.
Do you follow Jennifer Tran on Instagram? I discovered her when she was creating colorful patterns out of pasta, and now she's started to make edible sculptures inspired by Vietnamese desserts and rice flour toys. If you didn't know her, now you do. Go check out her insta and give her a follow.

As you know I've been on the hunt, looking for acoustic paneling and I'm obsessed with these wood slats by WoodUpp. The classic Oak is gorgeous and I kinda want to put it everywhere in my home.
I recently popped down to the city to check out the Ray Johnson exhibit at the Art Institute Chicago. It was spectacular, and if you're around town before March 21, I highly suggested seeing it. But hurry, there's only a week left.
It can be difficult to find modern barstools, but my friend Ashley over at Bigger Than The Three of us has a complete round-up you should definitely check out.
TikTok diagnosed me with ADHD back in 2020. Girls do not exhibit the obvious symptoms associated with ADHD as boys do, so diagnosis is often overlooked. Instead, women living with adult ADHD are considered lazy, messy, creative, and always late. My friend Colleen sent this Today Show interview that was really interesting. If you have or think you might have ADHD, this is a must-watch.
Have you heard of the brand Paolita? I recently discovered it, and although it is not cheap, I'm obsessed with this pink jumpsuit and these navy sailor pants (both no longer available).

I shall leave you with this selfie of me and Zozo. This cool mom took her to see Dua Lipa, her first real concert. She was so excited that she had to pee 7 times in 2 hours, but Dua didn't start until 9:30. This little one was a trooper but tapped out at 10:30 during Cold Heart. Until next time…have a great week!




More Affordable Home Decor And Budget-Friendly Ideas
I found an incredible online art gallery and teamed up with them to show you how to decorate with art in your home.
Shop these Amazon finds for Prime Day deals you must have.
Sharing my best tips for decorating on a budget and clever ways to save money with shopping for decor.
Here is a full round-up of trending green decor for your home.
What is the perfect TV height from floor when mounting it to the wall? Get my top tips.
These modern vases will make your bookshelf stand out in style.