Beautiful Distractions No. 32
Last Updated on April 29, 2023
My adult ADHD is really hitting hard these days. I sat down to write a post and suddenly I'm culling through old magazines or peering into the fridge thinking about all the laundry I need to do. So what a better fitting post than some Beautiful Distractions, am I right?
1 – This morning while procrastinating from sorting my magazine collection, I scrolled across this feel-good TikTok. Definitely, an account to follow. I especially love Alan talking about his first love – Eunice.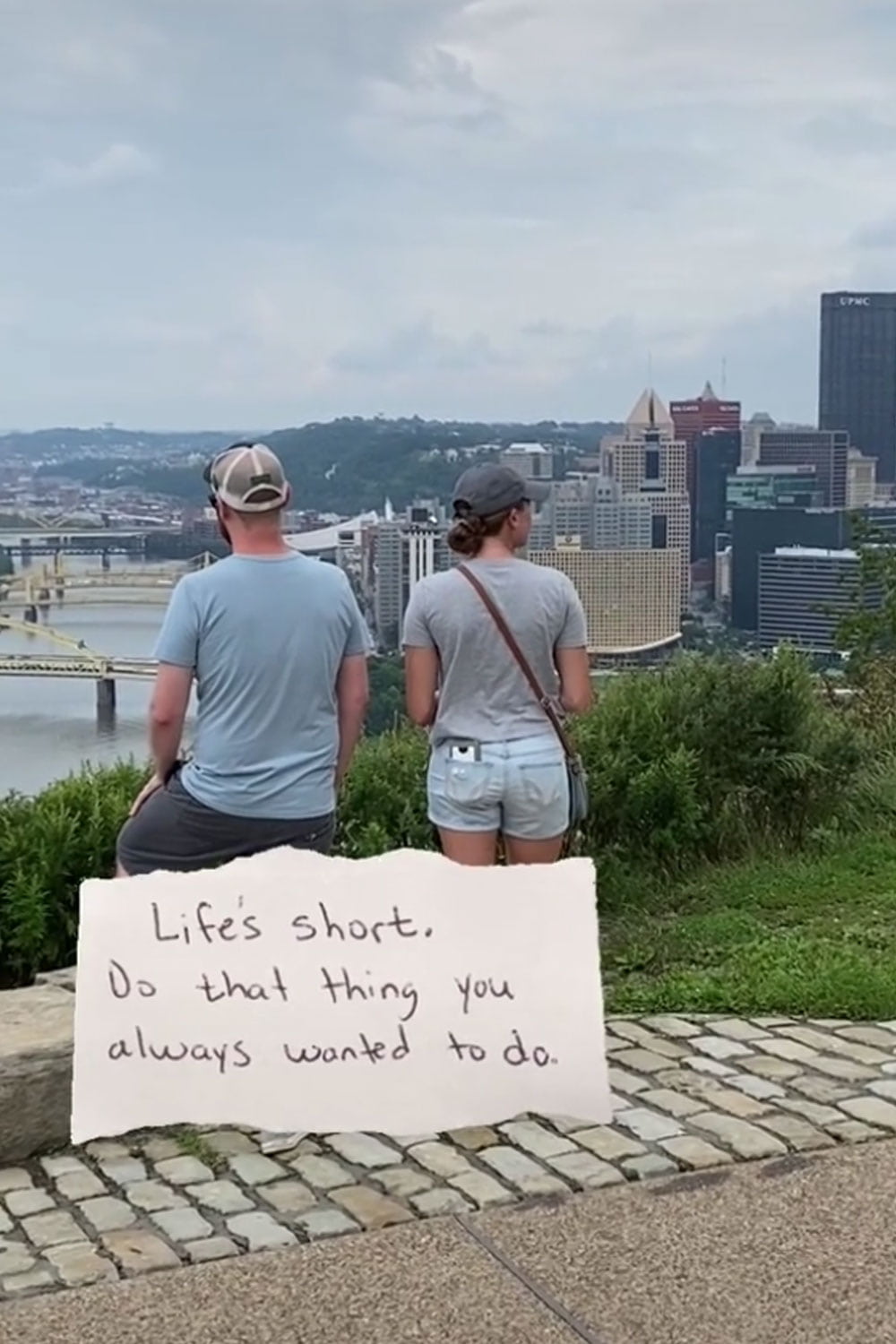 2 – Sometimes you stumble upon a gem of a small decor shop. I found Hackner Home in a Facebook Group and discovered this pillow grouping that I'm presently obsessing over in my living room. Right now everything is 20% off sitewide for a Labor Day Sale with the code LD2021.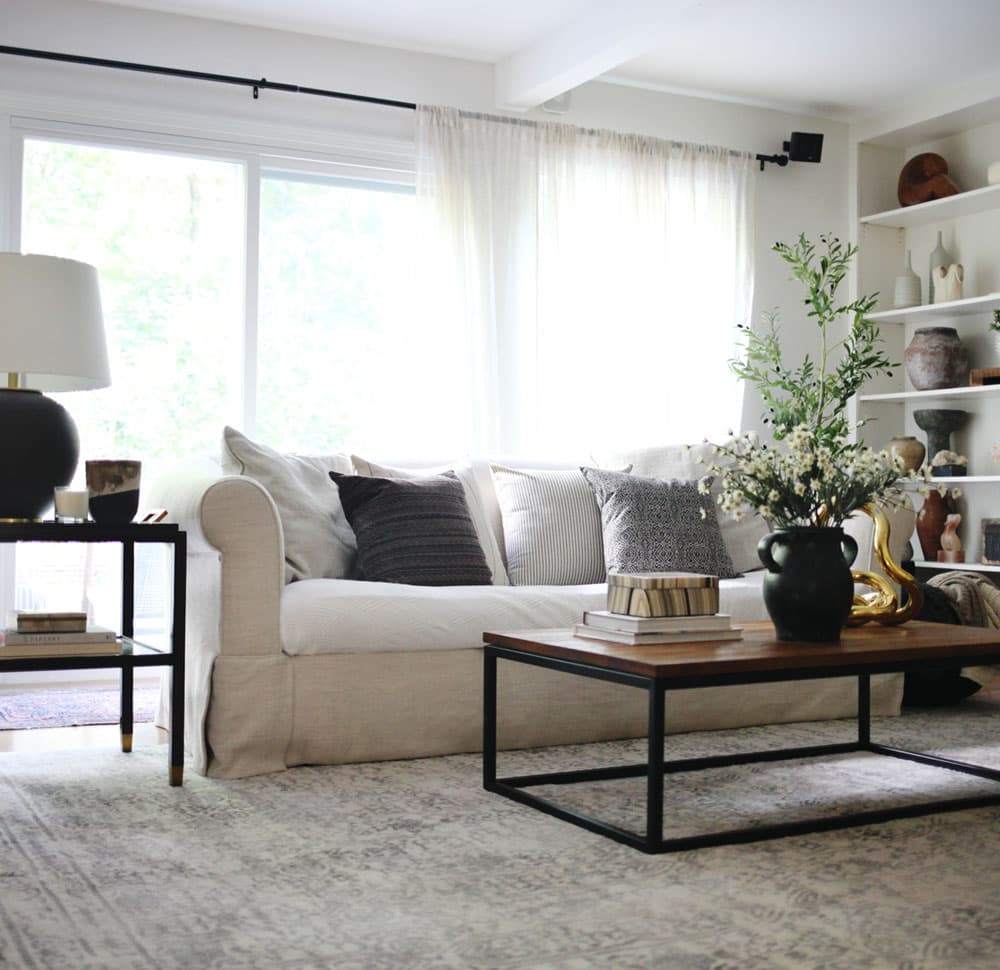 3 – Have you seen the trailer for the new movie House Of Gucci? I'm presently reading the book before watching it. So far, it's fascinating. I had no idea the Gucci name was surrounded by so much drama.
Side note — HOW IS THAT EVEN JARED LETO? That man's evolution since his years as Jordan Catalano is utterly spectacular.
4 – How fantastic is this leather bag on Etsy? Definitely a reason why this is an Etsy Design winner and kinda reminds a bit of the Puzzle Bag by Loewe. BTDubs, it doubles as a clutch and crossbody.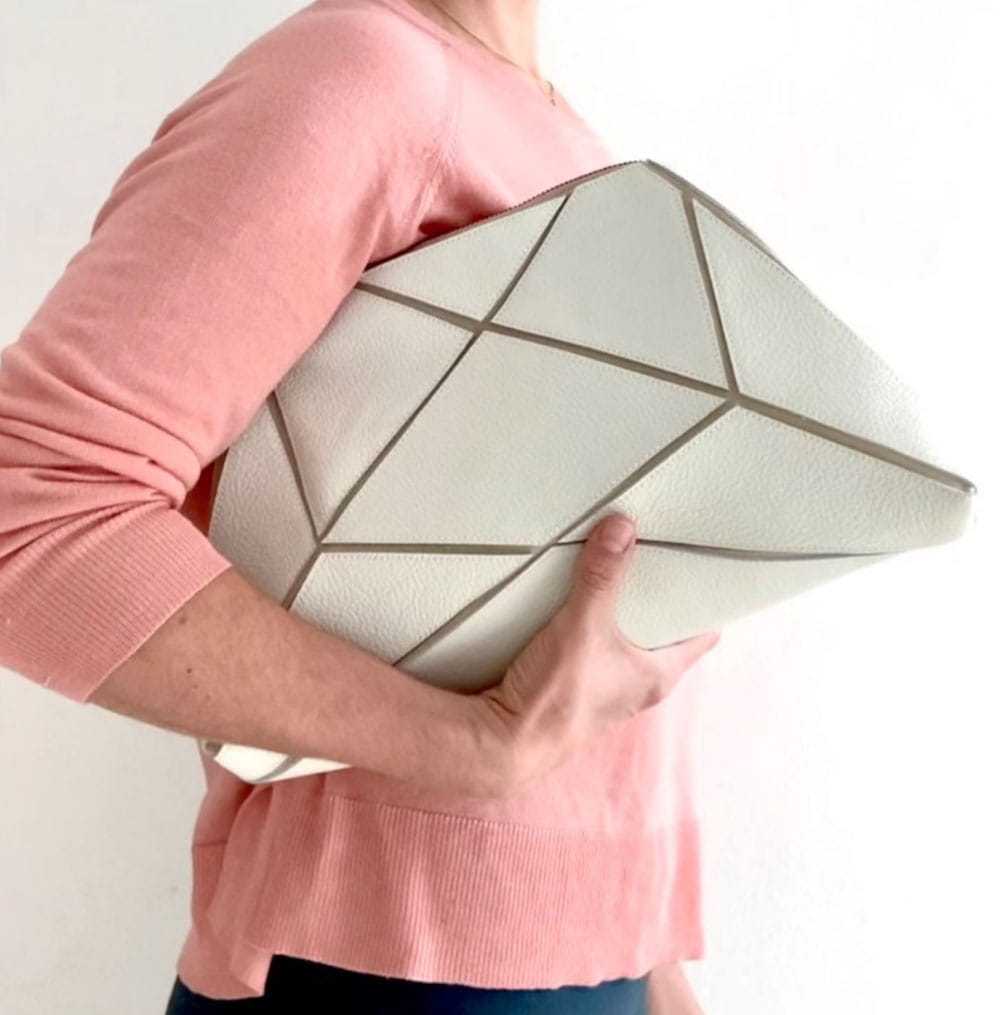 5 – Speaking of Etsy, I'm also obsessing over this velvet lumbar pillow. It also comes in this beautiful ocean teal blue.

6 – Yesterday I stumbled over this gorgeous glass and brass floor lamp. The milk-white glass shade is a stunner.

7 – Did you catch my Affordable Modern Home Decor Finds post? If you didn't, go check it out stat! Don't worry, I'll be right here waiting for ya. But if you read it, I missed a real beauty of a vase so adding that in here.
RELATED: Don't miss this epic round up of the best affordable decor from Amazon, Walmart, and Target.
8 – Speaking of budget-friendly decor, this paper mache vase has been on my wishlist, but I spied a virtually identical version here for almost half the price. Just add a faux plant.

9 – The annual BOGO sale at Blueprint Lighting officially begins this Friday at 9 am EST and runs until Monday, Sept 6th at Midnight. If you've wanted the wall sconce in my home office, I highly suggest jumping on this sale…and yes, you can mix and match.

More Eclectic Home Decor Ideas and Design Tips
Rounding up the best interior design books – if you're looking for gift idea inspiration for a home decor obsessed loved one, this post is for you! Also, check out the new home decor book releases of 2023.
If you love wallpaper, but have a fear of commitment, check out this round-up of best peel and stick wallpaper – it even includes a couple of wall murals.
Cane furniture is trending, and so is rattan and cane lighting. If cane isn't your jam, but you want more lighting ideas, check out this round-up of boob lighting alternatives.
Cozy up your windows with these affordable velvet curtains – oh, and they're all available online.
Check out these Summer Living Room Decor Ideas with Serena and Lily.
The bedroom closet remodel has wrapped. Check out the before and after.
The kitchen remodel was one of those projects that kept me on my toes. And in case you're wondering, white kitchens are not out of style. You just need to warm them up.
Learn how to make your own Artificial Flower Arrangements With Resin that looks like water. Such an easy DIY and more affordable than buying retail.
Well, I'm over the brick fireplace and gearing up for a fireplace makeover in the living room. We chose a custom limestone facade, and it's getting delivered! Oh, and if you're looking for mantel decor ideas, click that link!
Spruce up your patio with this round-up of affordable outdoor furniture and decor, and if you're looking for the most comfortable outdoor patio furniture, you know what to do!