3D Design Software Review
Last Updated on September 24, 2023
Home decor and interior design have always been my passion, but a few years ago, when I initially tried using 3D design software to mock up my kitchen remodel, I struggled. Fast forward to today, and all that has changed. I discovered HomeByMe, an intuitive and easy-to-use 3D design software with a catalog of furniture and decor from real brands you love.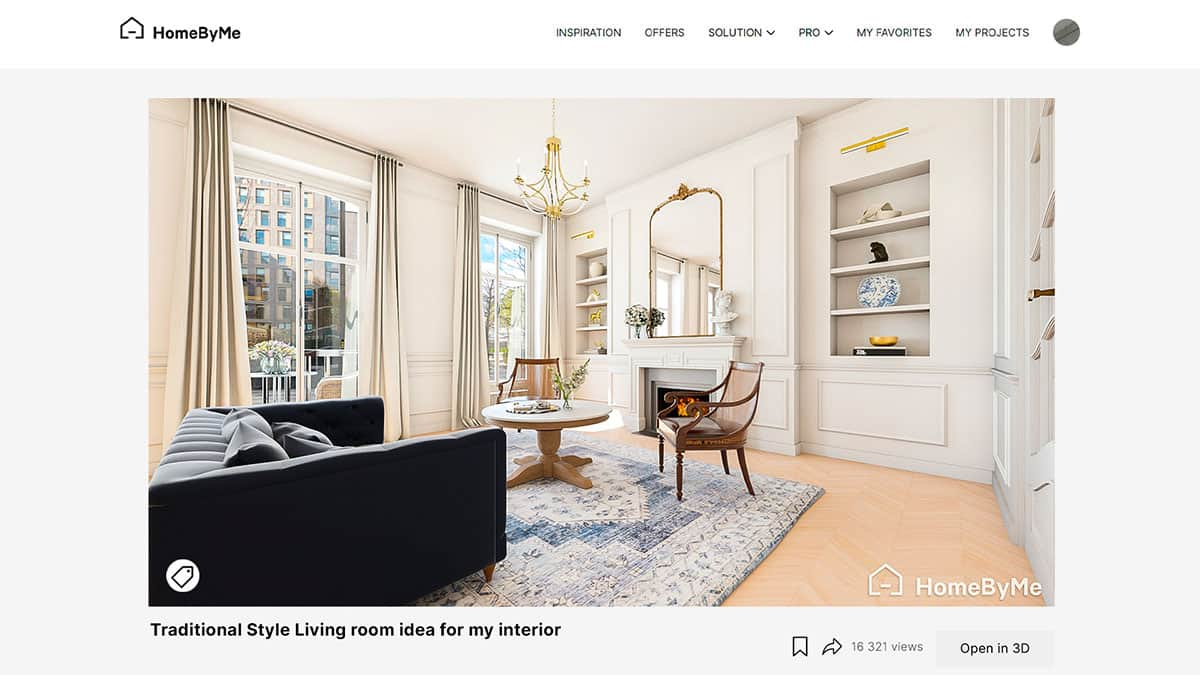 Starting Your Design
If you're not quite sure where to begin, start your design project with some inspiration. HomeByMe has 1,000s of beautiful room designs to get those creative juices flowing. You can narrow your search by room, style, color, and brand. They even have staff favorites, and you know those are gonna be good! Once you find some design inspiration, simply bookmark those rooms as favorites. Don't forget, when scrolling this design resource, all the room designs are computer-generated renderings — so realistic they're gonna blow your mind. The image quality is bonkers good.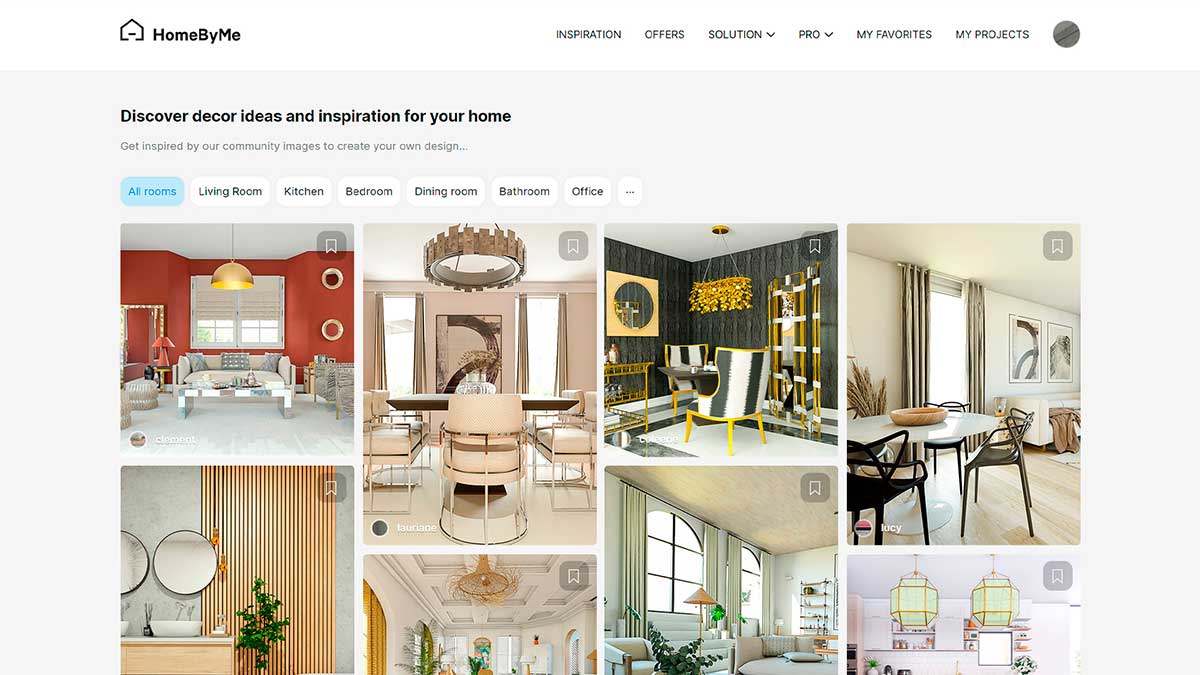 I found the bar stools from my kitchen renovation in this Kelly Wearstler inspired white kitchen design and can't help but think how much time and energy HomeByMe could've saved me if I knew about this design software 3 years ago. Also, after checking out that inspo design, I think I need to add some wood slats to a wall in the kitchen.
Easy To Use Free Home Design Software
Now that you have found some design inspiration, you can create a 2D floor plan. Include your measurements and structural features like doors and windows. By doing this, the room is to scale, and you can rest assured your furniture will fit into your room properly all from a bird's eye view. BTDubs, this is exactly how the pros start all their interior design projects. The HomeByMe software allows you to not only design better, but design smarter.

Adding Depth With 3D
Now it's time to bring your design to life, and this is where the HomeByMe 3D Design Software makes your creation shine. Whether you're refreshing an existing room design or creating an entirely new space, the 3D floor planner allows you to visualize your room from any angle. Want to really immerse yourself in your home decor creation? HomeByMe also lets you create a 360° view. Step back and view your creation like you're standing in the space.

3D Design Software With A Catalog Of Real Furniture And Decor
Yep, you read that right! HomeByMe has partnered with brands and has incorporated their furniture catalogs into the design software.

The biggest issue I found with other design software was having the ability to add real furniture. When trying to use other 3D design software for my kitchen remodel, more often than not the exact product was not available to insert into the design. Say you want to refresh your bedroom with furniture from CB2, simply filter your selections and click apply.
Wait, Did You Say This Home Design Software Was Free
Yup, the first 3 room designs are completely free. All you have to do is register for the Starter Plan (3 design projects and 3 realistic HD images). Check out HomeByMe today.
This post was paid for by HomeByMe. All thoughts and words are my own.



Discover More Home Decor Inspiration On House Of Hipsters Interior Design Blog
It's week 3 of the One Room Challenge, and I'm sharing a progress report on the Home Office Design in the basement.
I'm a One Room Challenge featured designer this year, and I couldn't be more excited to share the initial design of the Work From Home Office
Erica Reitman is obsessed with 70s design trends that are popping up in today's decor.
Find the best Anthropologie mirror dupe to fit your budget with this complete round-up.
If your living room rug size feels off, you need to check out this epic measurement guide to nail the perfect size each and every time.
Wondering how high a TV should be mounted on the wall? Check out this tutorial for every size TV.
Spruce up your backyard on a budget with this round-up of cheap outdoor furniture! No one has to know it only cost you $5 and a hug.