Beautiful Distractions No. 36
TGIF! If you caught this morning's Instagram post, then you know I kinda just want to stay in bed all day today. There's a winter weather warning, and it's just cold. My excuse to stay in my bedroom is to change out these affordable curtains to these inexpensive blush velvet curtains. I'm not sure if it's all the color that I've added to the house (see DeNimes paint in the living room) or that I'm trying to calm the world around me, but this swap out just seems right.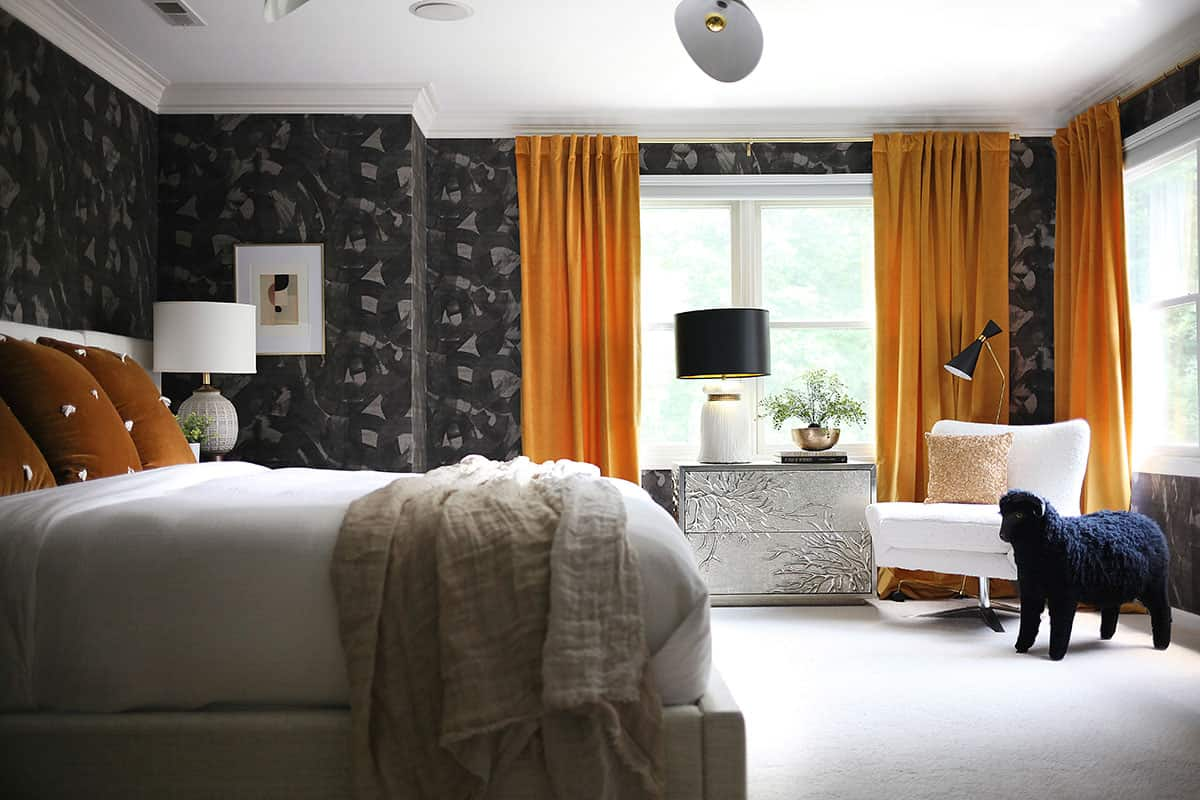 If you want to know more about the wallcovering in my primary bedroom, check out the black textured wallpaper post.
Have You Met West Elm Caleb?
West Elm has been trending on TikTok and not because of its furniture. Have you heard the news about West Elm Caleb? He's been publically called out an put through the meat grinder for apparently love bombing innocent gals on Hinge, making them moody playlists, and then ghosting them. Jesus hold the wheel – are you sure his name is not Jon Robinson? praise be that I'm no longer in the dating pool. Anyhoo, Caleb is a 6'4″, 25-year-old man who works for – you guessed it – West Elm. #WestElmCaleb is now THE metaphor for all the single ladies on the dating struggle bus.
Also, hands up if you'd love to have witnessed the all-hands-on-deck marketing meeting at West Elm headquarters as to why they were trending on TikTok. Kind of a marketing nightmare (like the minor one I caused at Biltmore Country Club the other day #sorrynotsorry).
Perfumes I'm Wanting To Sniff
Are you addicted to #PerfumeTok on TikTok? ERMERGERD, I'm completely obsessed. My only frustration is that I wish I had a scratch and sniff phone because I literally want to smell every scent in every video. However, I have found a solution – discovery kits!
One scent that is on my "I'm Intrigued List" is Commodity Book (it apparently smells like a fancy hotel lobby – specifically Edition Hotel). Commodity offers an Exploration Kit so you can try them all, and whichever scent you like the most, the full bottle is only $105 which is $20 off retail. There's also the Montale Best Sellers Kit and Maison Francis Kurdjian Discovery Set – a great way to try out Baccarat Rouge without the commitment of purchasing the the $600 bottle — cuz Momma can't afford that nonsense.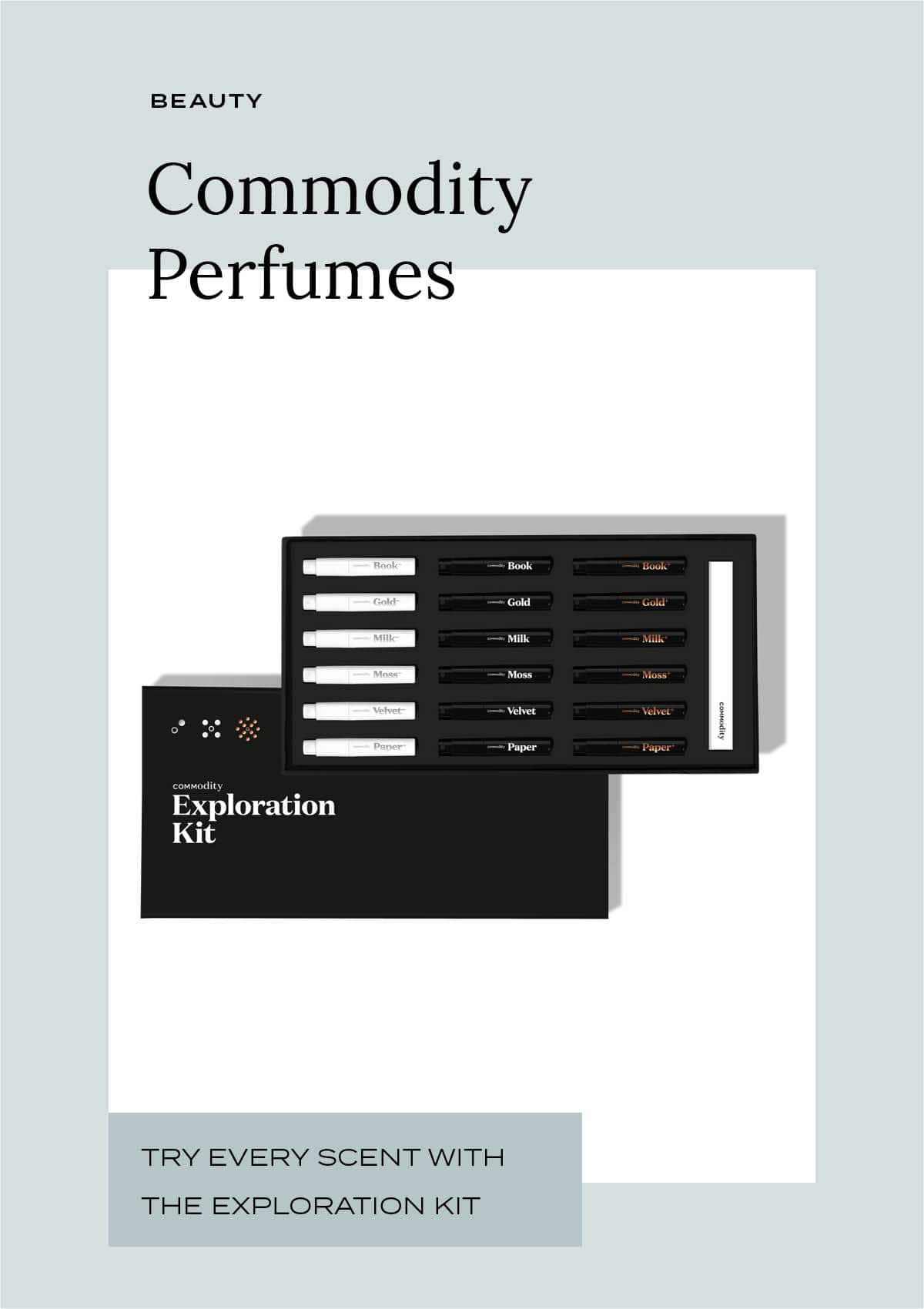 One more discovery kit on my list is Maison Crivelli. It comes with corresponding blotters that change color and pattern when sprayed, and dry blank. Ya, it's like a perfume party trick. (Side note, the marketing genius who flipped the switch from travel kit to discovery kit needs a raise.)

Speaking Of Party Tricks
While scrolling through TikTok, I stumbled onto a magician's account…apparently he's a pretty famous magician but new to me (has his own Netflix show – ya I live under a rock). Anyhoo, here's a video of him doing magic tricks at a nudist colony that made me exclaim, "OMG, how'd he do that?". I mean, he's naked so you know there's no hiding anything up his sleeve.
In The Kitchen
During the kitchen remodel back in 2019, I chose to keep the existing flooring, but I've since decided the gray is just too cool in color. So of course, I'm beginning to look for new flooring. I stumbled upon WOW Design Studio and wow their tile and flooring is to die for. I've been eyeing Aura Crayon for its mix of wood and marble and think it would look gorgeous with the kitchen island. Do you agree?

If you're in need of small kitchen design inspiration, head on over to Boxwood Avenue's recent post. My girl Chloe is sharing a peek inside her new shop's (Boxwood Avenue Mercantile) tiny kitchen and believe you me, this girl knows her details. I especially love the marble drip ledge she installed under the apron sink. Not only is it gorgeous, but it helps protect your flooring from water damage.
Also, peep her panel-ready fridge in the post. I think my dream fridge (below) just got some competition. What do you think?

Light It Up
I'm drooling over Tuesday Made's newest lighting collection. Sarah (Room For Tuesday) has handpicked all the lighting herself, and you'll find everything from table lamps to pendant lighting. If you're looking for interior designer recommendations to nail your lighting the first go around, Sarah's picks are pure perfection. Here are 3 I have my eyes on.
Covid numbers are finally dwindling here in Chicago, so we are starting to make some travel plans (hopefully) . Even if that means just a small getaway nearby. We haven't been on a family trip since December 2019.
Remember when I featured this weekender bag? Well, it might be time to finally make the purchase. Even if our plans fall through, it's perfect for our summer weekend trips up to my parents' home in Wisconsin, so I'll definitely get some good use out of it.

But before I hand over the cash, I'm going to think about it for one more week. After reading Ashley's blog post about purchasing thoughtfully, I'm trying my best not to spend money all willy nilly. Like, this malachite purse that I think is bananas and should live in my closet, but then force myself to answer the question, "Where would you carry this cutie?" The calendar is not booked with fancy events these days.
One Last Distraction
If you don't know Mimi Choi, you're welcome. If you think the magic above was mindblowing, you ain't seen nothing yet. This is makeup…let me say this again only a little bit louder…THIS IS MAKEUP!
View this post on Instagram
Want More Home Decor Inspiration? Check out these fun posts.
2022 Interior Design Trend Predictions
White Kitchens Will Never Go Out Of Style
What Caught My Eye This Weekend
Last Updated on January 28, 2022 by Kyla Herbes