Gift Ideas For Guys
The Boy can be THE MOST difficult person to buy a gift for. He's not fussy. Nor is he picky. And he rarely says, "I need that." On the rare occasion he does utter those words, he just buys it. Sooooo frustrating. I've always bought him a cookbook for Christmas (that's kind of our thing), and a good standby is a bottle of cologne (booooring). He's a sweatshirt and jeans kinda guy. No wool sweaters, no fancy ties. As the holidays draw nearer, my anxiety for gift ideas gets greater and greater.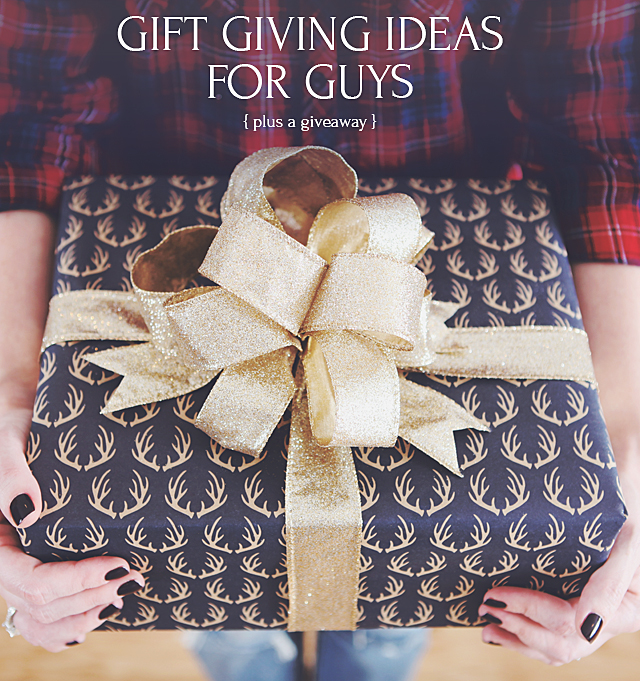 Hopefully, I've found the cure to that anxiety because today I've teamed up with Owen & Fred to bring you some awesome gift ideas for guys! Boyfriends, husbands, brothers, fathers, and BFFs will rejoice this holiday season!
Owen & Fred has been kind enough to giveaway one of their shaving kits, a set of paisley black leather coasters, and a brass bottle opener to one of my lucky readers (that's you!). YEAH! So don't forget to scroll to the bottom of this post to enter for a chance to win. (I'm also giving you additional chances to enter because this is a really good one, so get at it!)
And before I forget, these guys are so awesome, they are offering 10% off to any House of Hipsters reader with the promo code HOH.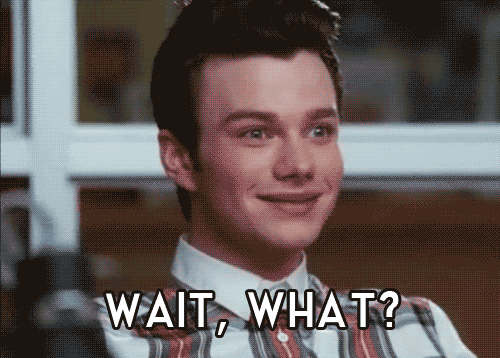 As many of you know, The Boy travels…a lot. Whether it's for work, a weekend hunting getaway, fancy vacations, or just a weekend in Wisconsin with my family, he's always got a bag packed. Well, this shwanky shaving kit bag is just the ticket to brighten up anyone's morning. I mean, who can resist smiling after reading this? I like to say it in a funny little voice, "Heeeeey, Handsommmmmme!" I'm also loving the little arrow detailing in the design. The Boy likes it because it's simple on the outside. No frills, yet it's not that plain old black bag that every dude owns.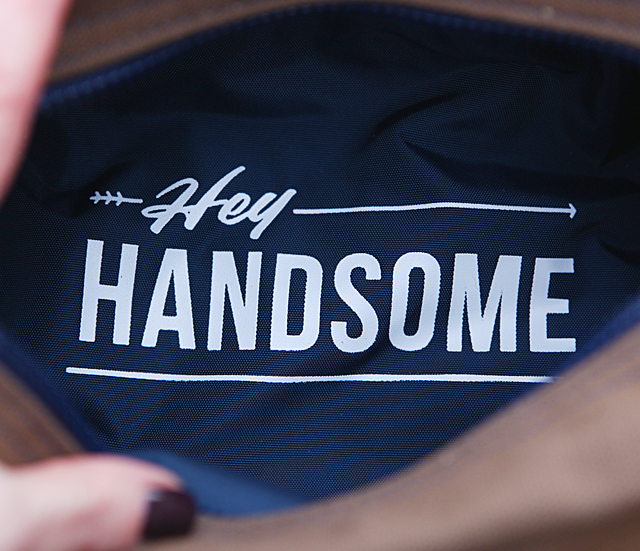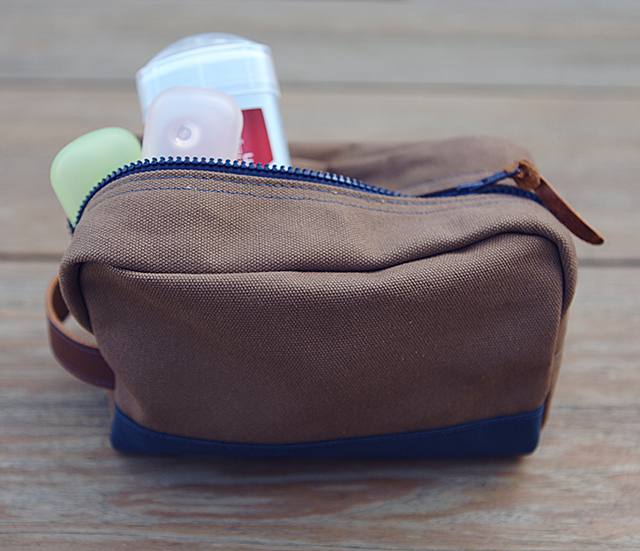 The brass bottle opener really caught my eye. Besides being brass (my favorite, wait, this post is about gifts for guys, not me…I'm such a lost cause) it fits in your hand quite nicely and the message on the side makes The Boy smile. "YOU EARNED IT" Every single time he opens a beer, he looks and me and says, "You bet I did." He was kinda surprised when he picked it up for the first time. It's a hefty half pound of brass, and it's all boy.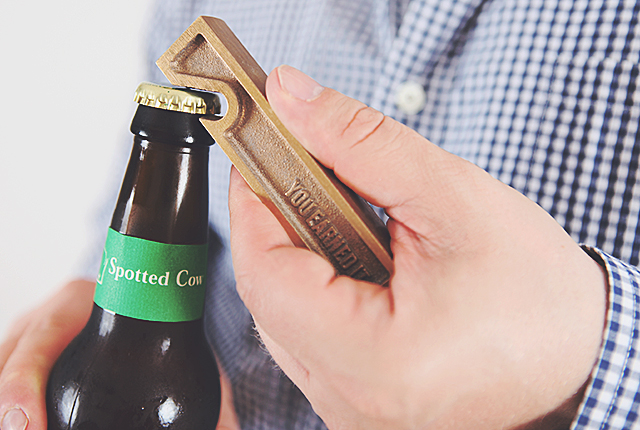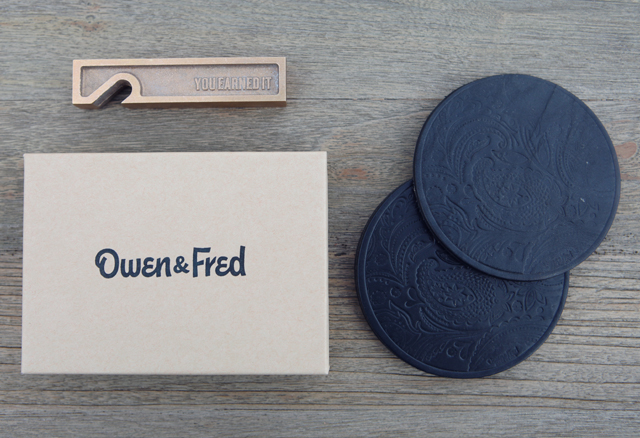 I'm so digging on these coasters. Most of the time they look all girly or have ornate, intricate patterns. These are simple, yet sophisticated, and I think the paisley pattern on the leather gives them a nice manly look. Also, they are water-resistant to boot! So no more messing up our pretty coffee tables.
Well, let's get to the giveaway already, shall we? Just so you know, this giveaway is valued at over $130! Fred & Owen is so awesome and generous! Here are the rules. You must live in the U.S. (I'm apologizing profusely to my friends across the pond!) You must be over 18. That's really it.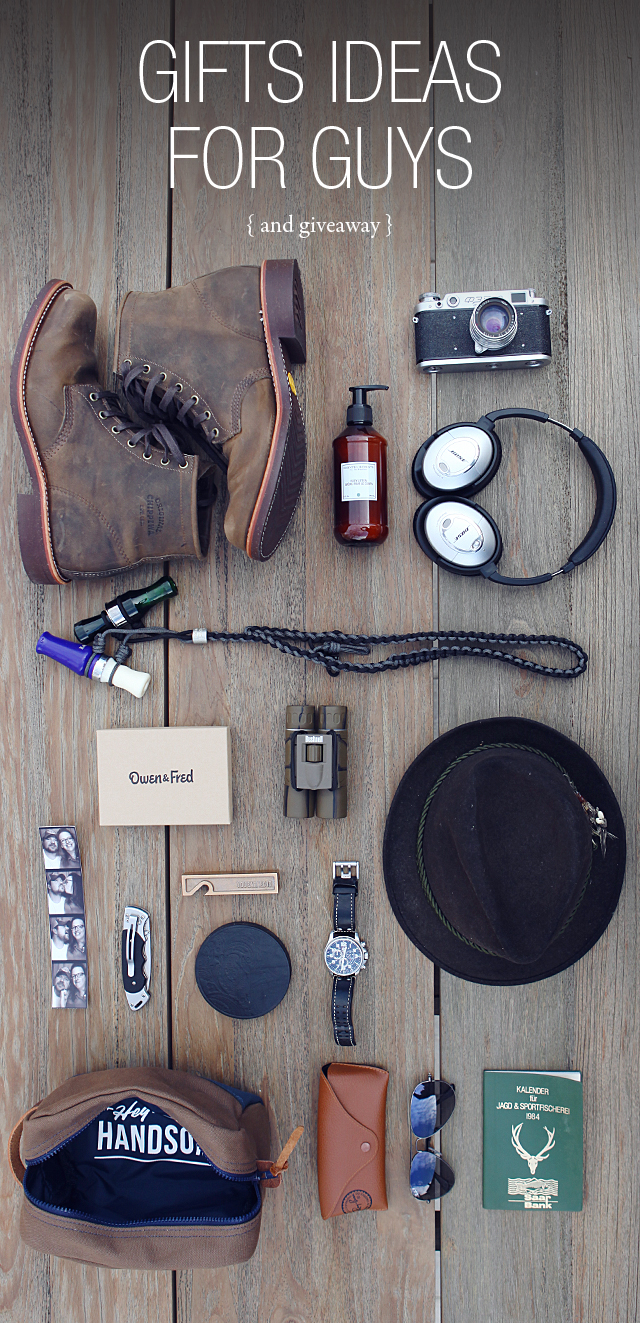 Check Out These Other Gift Guides And Holiday Ideas
Holiday Gift Guide For Him Part 2
Unique Stocking Stuffer Gift Ideas
Holiday Gift Guide For Home Decor Lovers
Holiday Gift Guide For The Hard To Buy For
Holiday Gift Guide For The Bougie AF
Last Updated on October 21, 2022 by Kyla Herbes