Beautiful Distractions No. 12
Last Updated on June 15, 2023
Last week I was a #TRADspotter and toured The MART with Luxe Home Chicago and Traditional Home magazine. What a complete treat for the eyes! If you missed my Instagram Stories, I saved them as a highlight in my profile. There was "one new to me" company that I was completely wowed by. Maya Romanoff's wallcoverings are out of this world. Beautiful wood veneers, bedazzled glass beads, woven material, mother of pearl, woven wool fabric…it's texture heaven. Mind. Blown. They're out of Skokie, IL, not too far from my home, and I'm working on a factory tour to give you a closer look.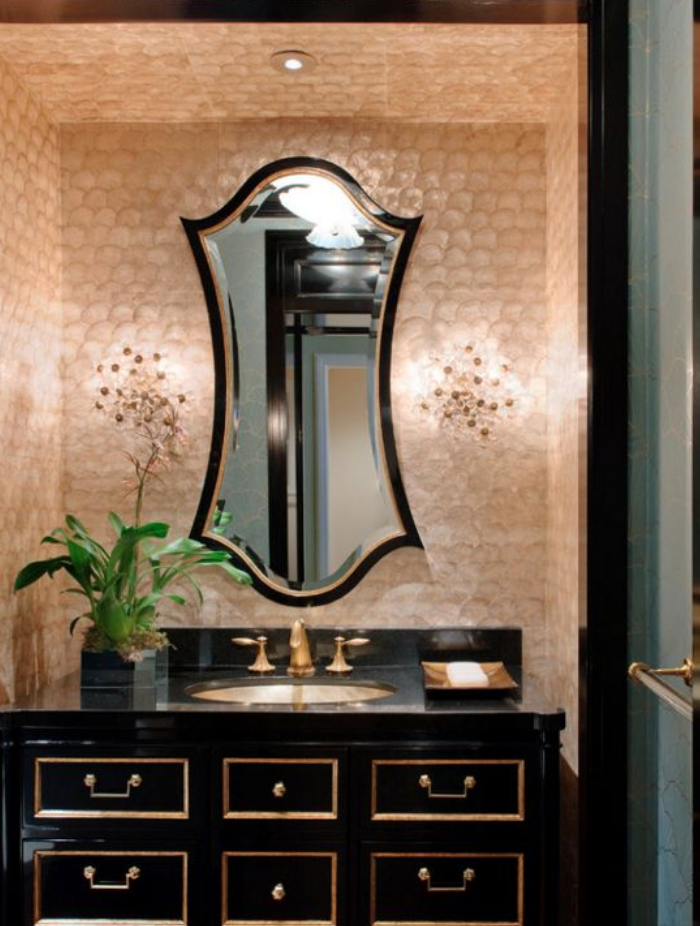 Design by Kendall Wilkenson Design
Here's a fascinating behind-the-scenes sneak peek at how it's made.
Our kitchen renovation…gah, I hate the countertops. Our granite is pitted, chipped, and outdated, but replacing countertops can be costly. The other day I received a press release about a new DIY marble countertop paint kit. Personally, I'm not sure I would have the patience…or the paint skills, for that matter. But, out of curiosity…homeowners…I'm talking to you…is this something you'd consider trying? Watch the video and tell me your thoughts in the comment section below.
VIDEO NO LONGER AVAILABLE
The master bedroom decor has been on my mind and with that, we need a new duvet. Ours is a wedding gift from years ago, and it's time for it to be replaced. I keep hearing about this earth-friendly comforter. It's hypoallergenic and resistant to dust, mites, and mold…3 things I don't want to sleep with. The Cloud uses recycled plastic bottles making an eco-friendly fill.
Have you watched any of the Architectural Digest Open Door videos? If you haven't, be prepared to kill the rest of your day. Kris Jenner's home tour completely surprised me. She has the most fabulous minibar…which I'm coveting…srsly the diamond wood pattern is bonkers good. Although I did have an epic eye-roll at the mention of her very fancy credenza from Ellen Degeneres.
Lenny Kravitz has a special spot in my heart. He rides into his Open Door video on horseback and says, "Welcome to my fazenda". Also, please notice he removes his shoes before entering the home. You are welcome at my home any day sir. The Vladamir Kagan bed in the master bedroom is spectacular…he says the fabric shows some wear, but that's part of the charm. Thank you Lenny, thank you.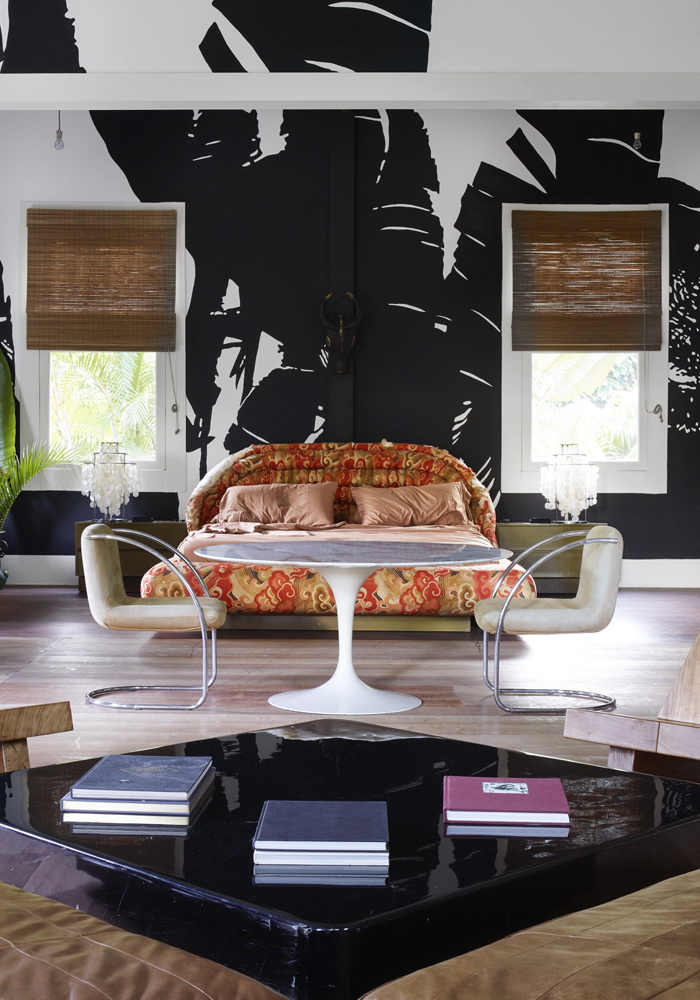 And last but not least, did you watch the Season 2 premiere of "Big Little Lies"? I wasn't paying attention, so I caught it a day late, but I think this season could get very spicy with Meryl Streep on board. If you've watched all the Open Door videos and need something else to do, here's a quick Buzzfeed quiz. You answer questions about your dream vacation, and they tell you which character you are. Apparently, I'm Celeste Wright. I have glamorous taste, a want to explore the world and trying new things. Minus the whole murdered husband thing that sounds about right. BTDubs, I chose Iceland as my destination. What did you choose?



Discover More Modern Interior Design Ideas
I made some bedding changes with St. Frank over on Beautiful Distractions No. 27
I have a couple of new favorite books on my nightstand over on this episode of Beautiful Distractions No. 19
Ummmm, did you know you can transform your cat into a realistic mask? More weirdness over on Beautiful Distractions No. 18
The most beautiful bathroom makeover is over on Beautiful Distractions No. 13
Check out these clever home decor ideas on a budget.
I teamed up with Universal Furniture for a master bedroom makeover. Check out the final reveal.
You've gotta try this DIY nail polish mugs craft!