Midas Touch
Last Updated on January 4, 2022
Gold and brass, I heart it, vases, lamps, bowls, tables…pops here and there…reflecting light all around a room…the shiny surface can give an object more dimension and draw the eye in. Even the smallest gold detail can have a big impact…it makes everything just sparkle, and lately, I can't get enough of it…it's in my house, on my wrists, around my neck, on my feet…yes, it can easily get gaudy if overdone, but when used as an accessory here and there it looks so glam and lux.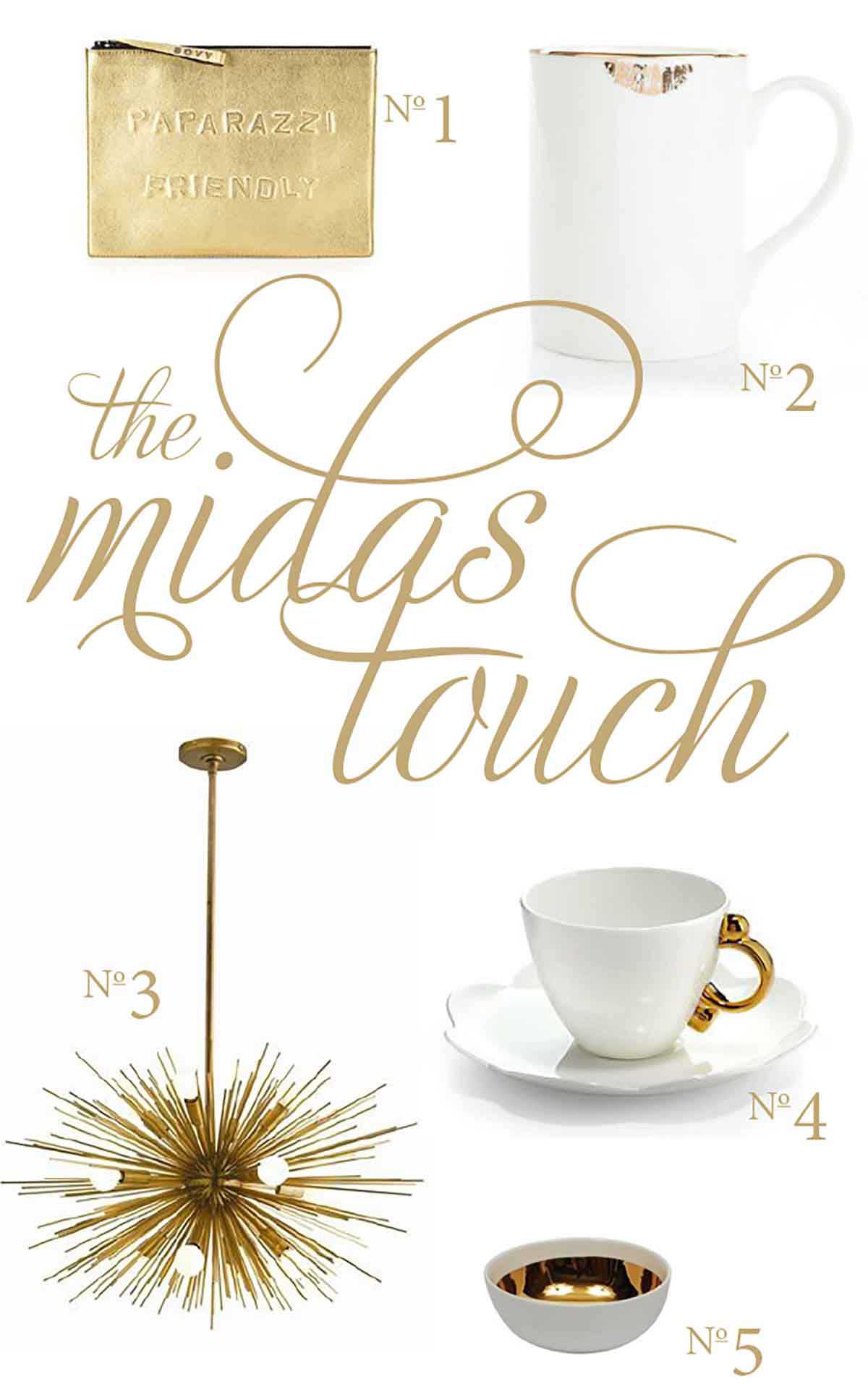 Got a vintage piece that needs a little sumthin' sumthin'? DIY that sucka! Give that puppy a new life by grabbing some metallic spray paint asap…get creative and stick that pretty little thing on a shelf already. It seriously could not be any easier…just tape it off, go outside, and spray to your heart's content.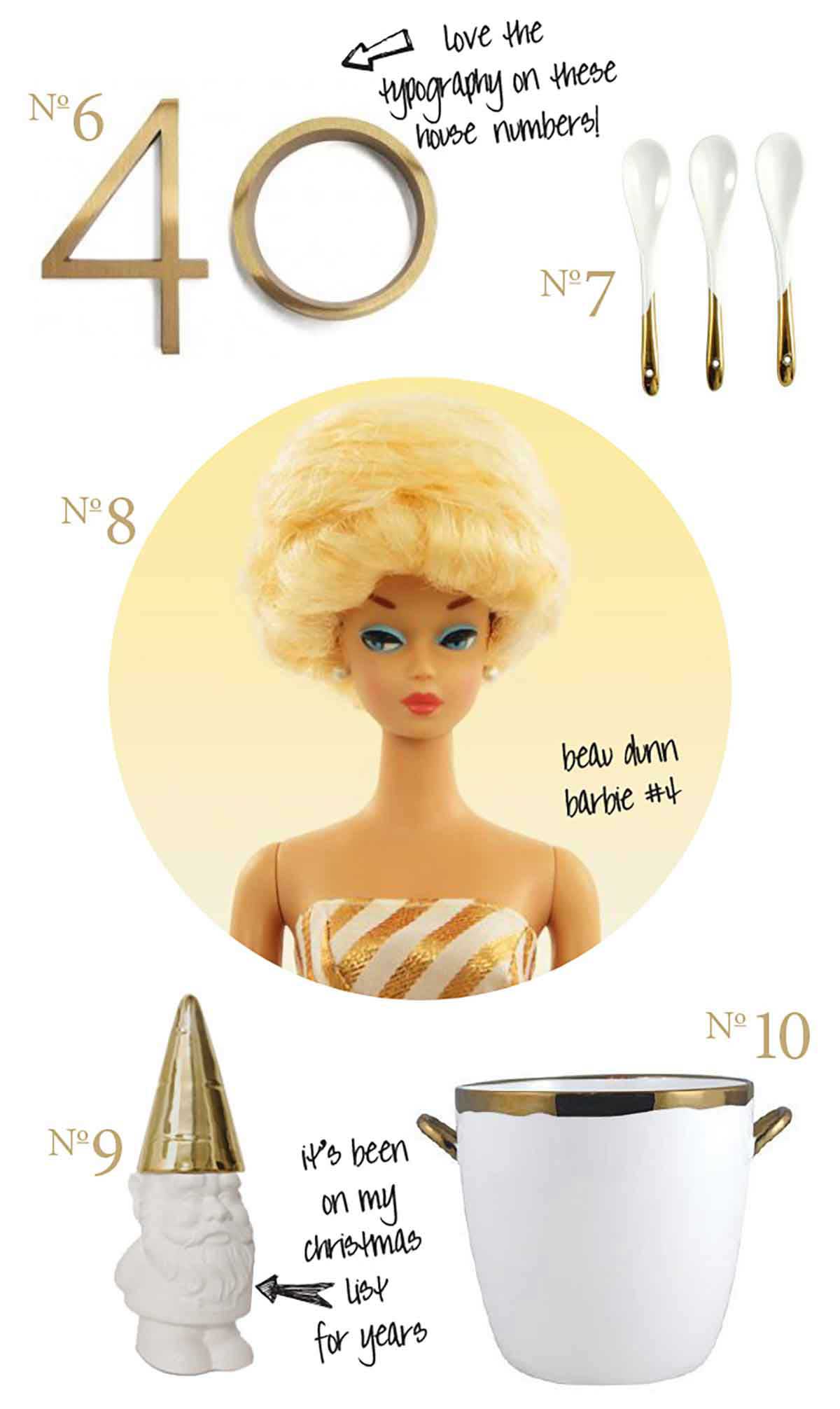 When you use gold or brass in unexpected ways it can be so much fun…spray just the legs of a table…spray the inside of a lampshade…spray a third of the bottom of an old glass vase unevenly for a fresh dipped look…maybe just the hooks on an old coat rack.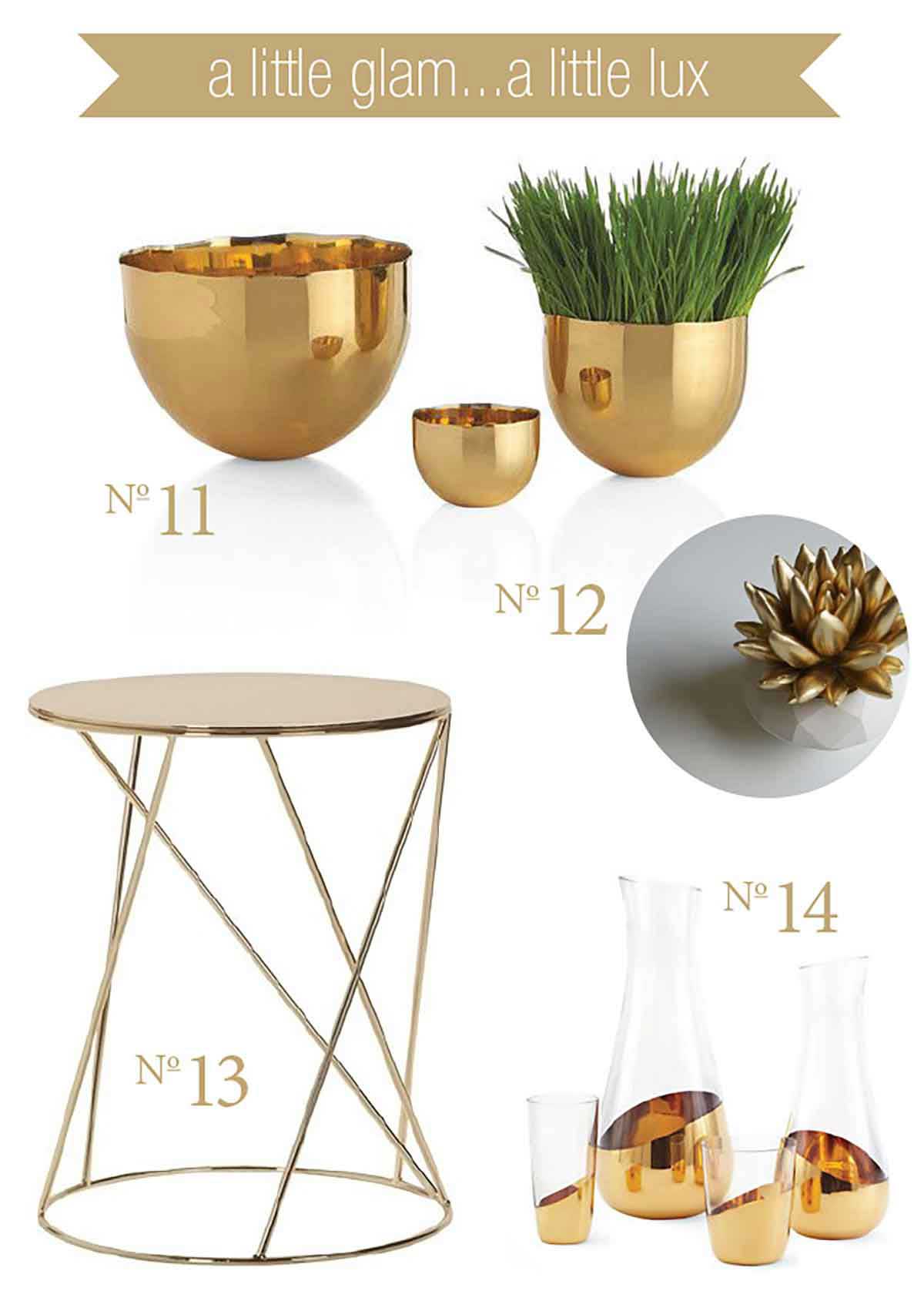 Check out what didn't make the blog on the House Of Hipsters' Pinterest board!