Katy Skelton Zelda Table
Last Updated on January 4, 2022
Hello, lovelies! While perusing the interwebs a month ago, I ran across the most adorable table I've ever laid eyes on. from the genius mind of Brooklyn-based designer Katy Skelton, please meet, the Zelda table.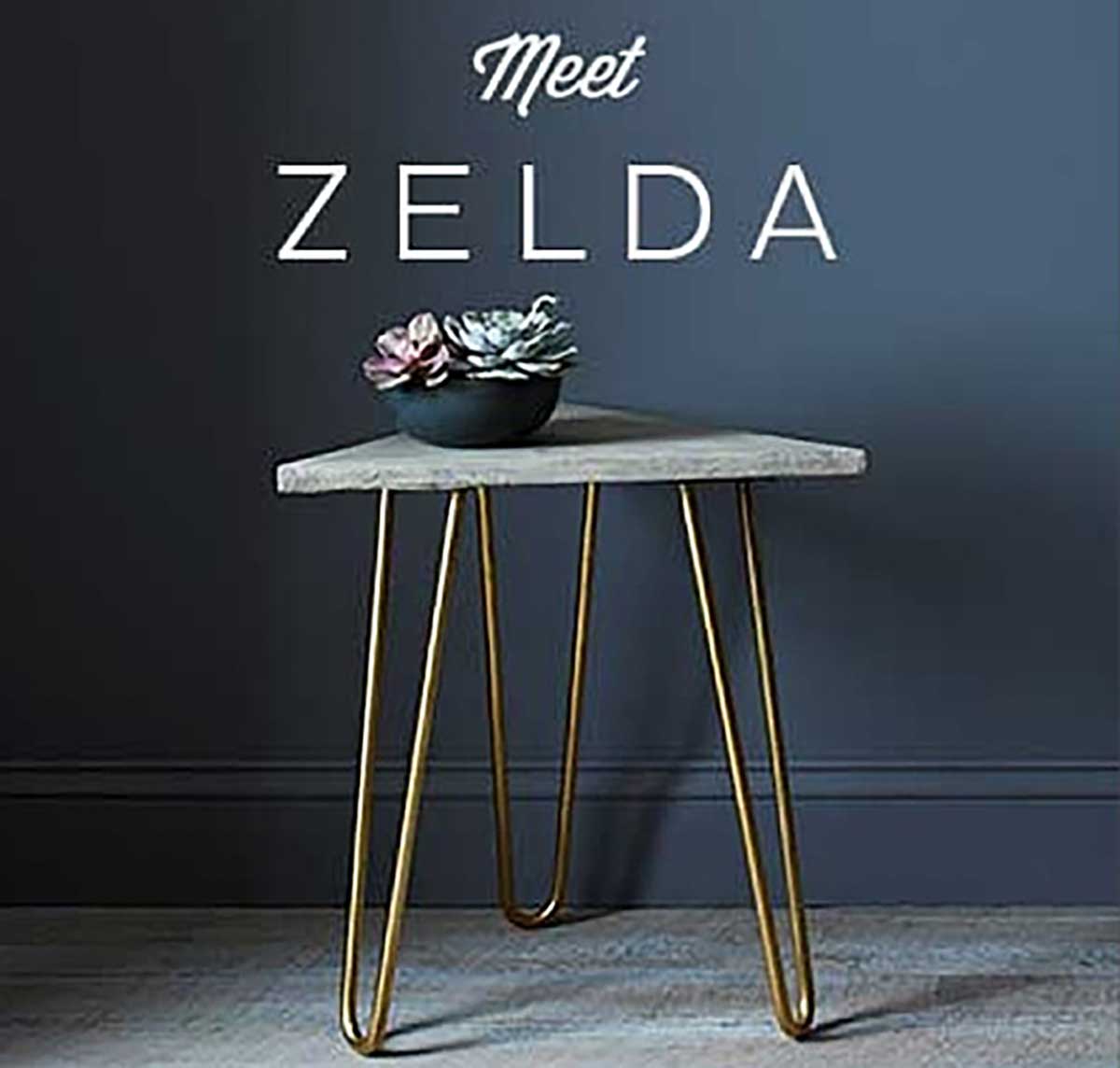 I mean, hairpin brass legs, a unique engineered concrete triangle top the is simple, classic, modern, smart, and sexy (can a table be sexy?) all in the same breath! yowza! get in my shopping cart stat! and that is what happened…it was seriously love at first sight. in fact, I think I would put one in every room if I could. so I pre-ordered this puppy and have been anxiously awaiting its arrival. and waited and waited and waited…until today…I might have peed a tiny bit when the ups man ran the doorbell…but that is probably TMI.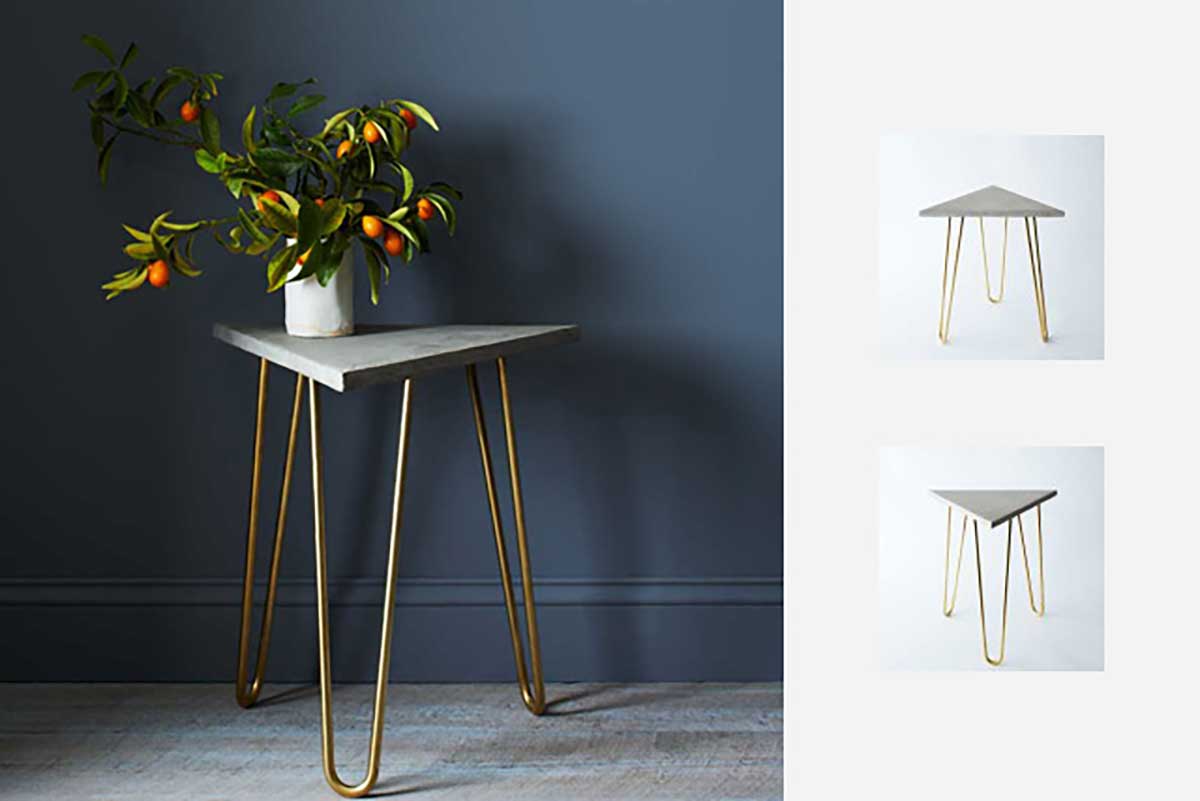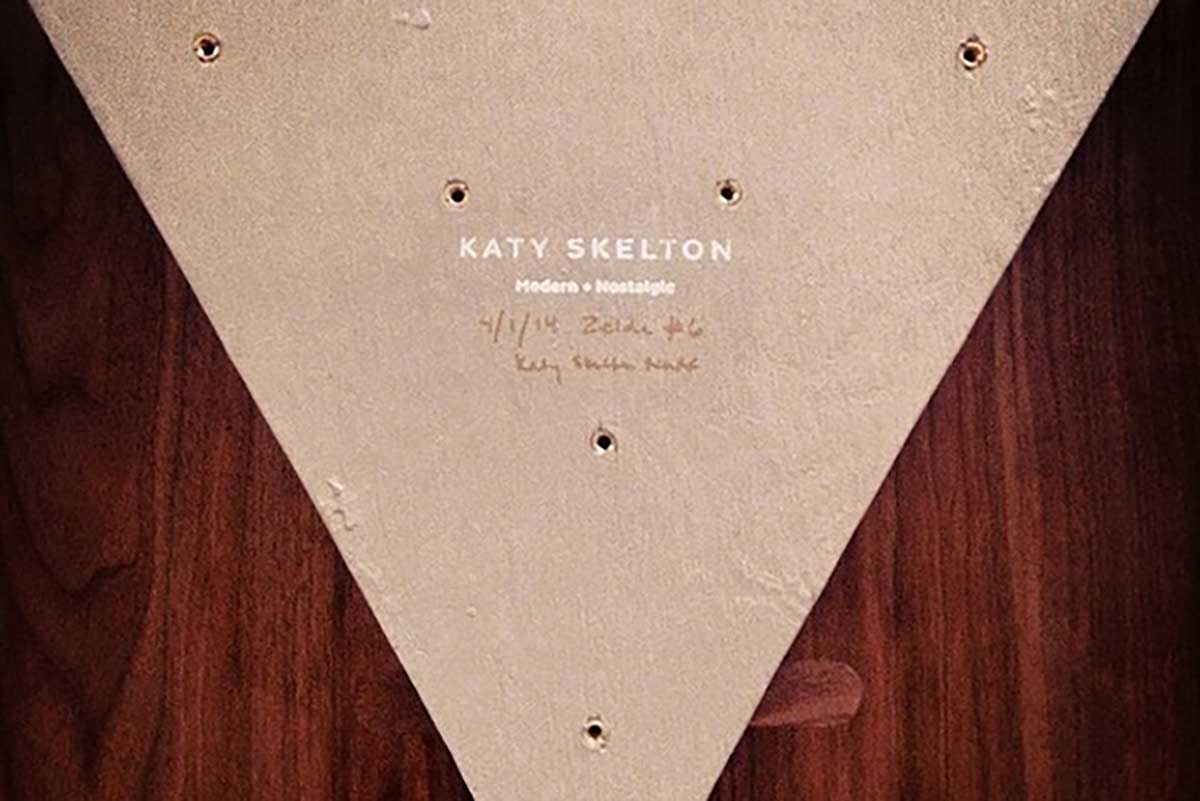 Anyhoo, I was going to add this to my recent pretty little things post on gold and brass home decor, but I really wanted to reveal it on its own…felt it needed its own space on House Of Hipsters. so what do you think? do you love it as much as I do?