Beautiful Distractions No. 24
Last weekend we worked our buns off cleaning out the last few items from the vintage shop in Barrington, IL. We peeled the HOH decals off the window, and turned off the lights for the last time. Many of you have asked whether I'm happy or sad. A little bit of both I guess. Relieved I'm not working with the public during a pandemic and no longer worried about selling enough lamps to make rent during a shutdown. Also happy I'm not having to venture out into this heat that has me melting my face off. Is it hot where you are? The kids and I are trying to talk The Boy into putting a pool in the backyard. Do you own one? Is it worth the hassle? This image makes me want to dive right into some refreshing chlorinated water.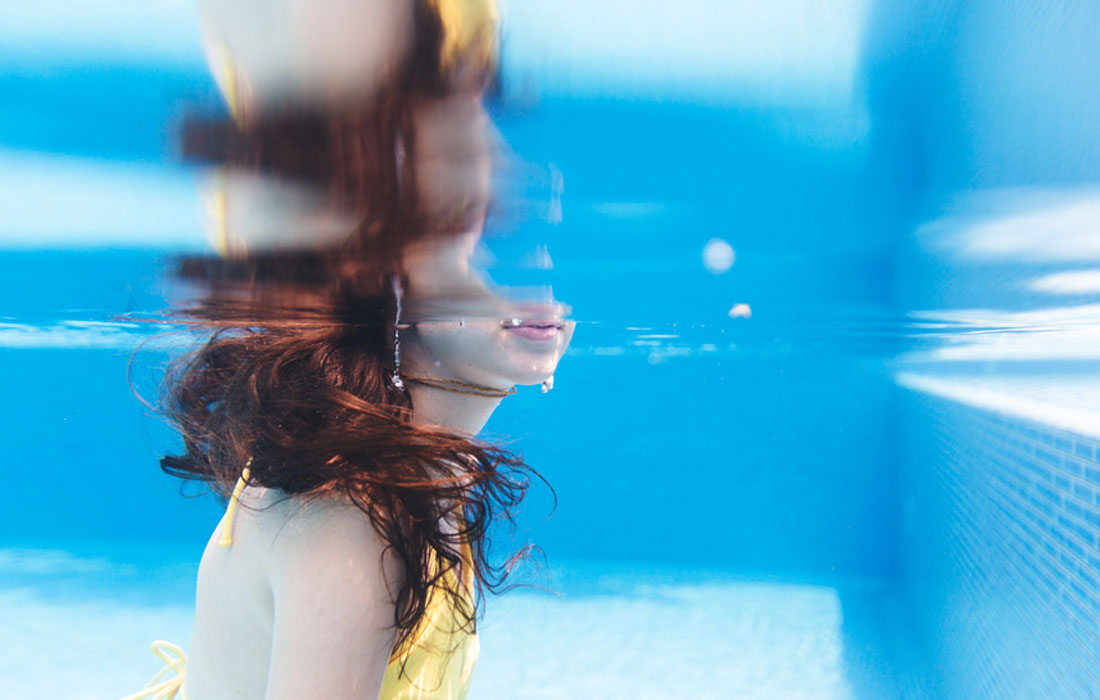 Anyhoo, before my attention turns to designing a new patio and pool deck, let's dive into some Beautiful Distractions, shall we? Have you seen this completely genius DIY of a cat bed upcycled from an old television? Pauliina from Keltainen Kahvipannu made this gem for her kitties, and I love that she added the detail of lining it with wallpaper.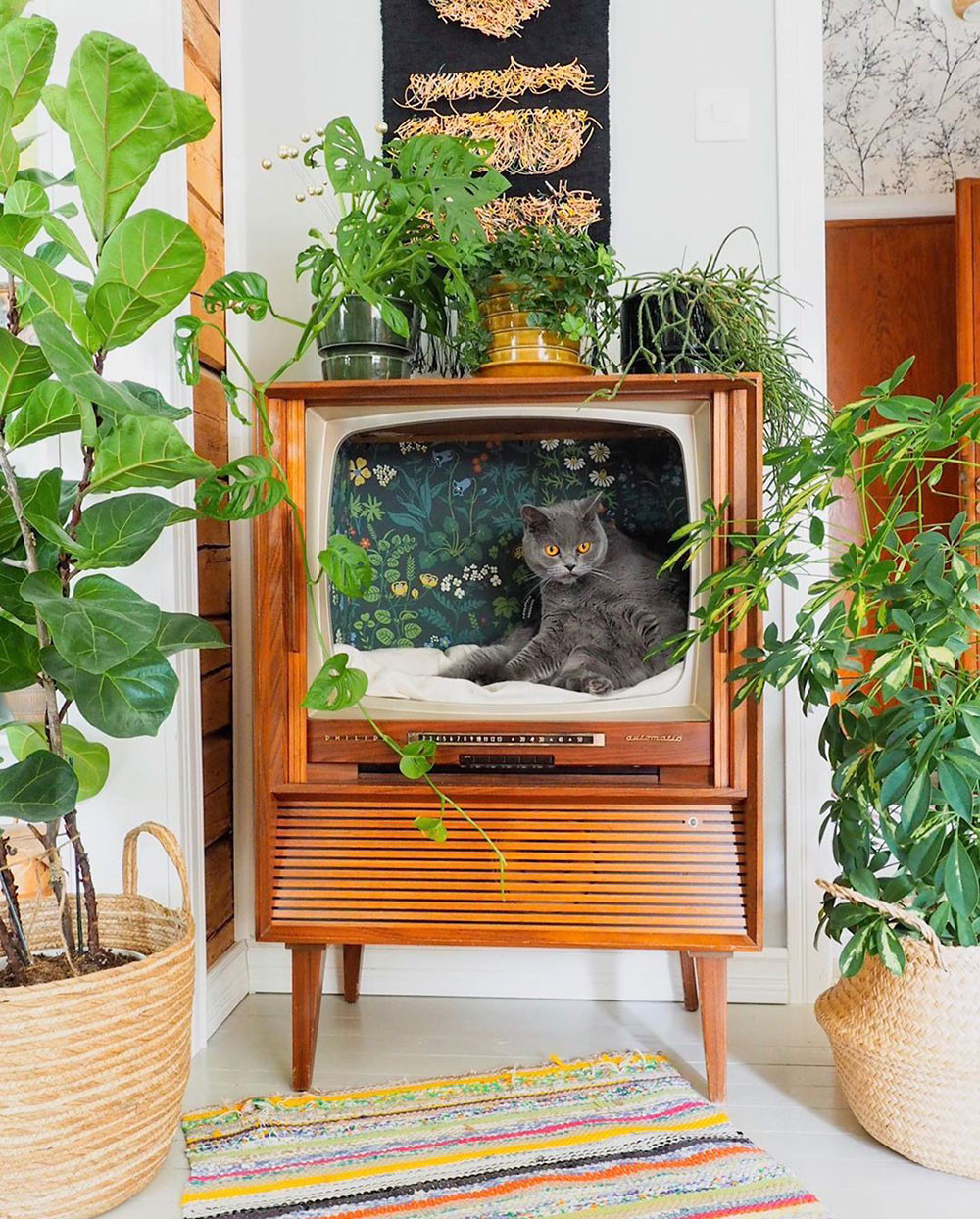 image from Keltainen Kahvipannu
Got a sale alert email from Trina Turk this morning, and lemme tell you, there are some seriously cute tops and dresses over there. Everything that is on sale is an extra 30% – 40% off, and I've already filled out a cart with a couple of treasures. This cute green top was the first thing I snapped up (it also comes in pink and white).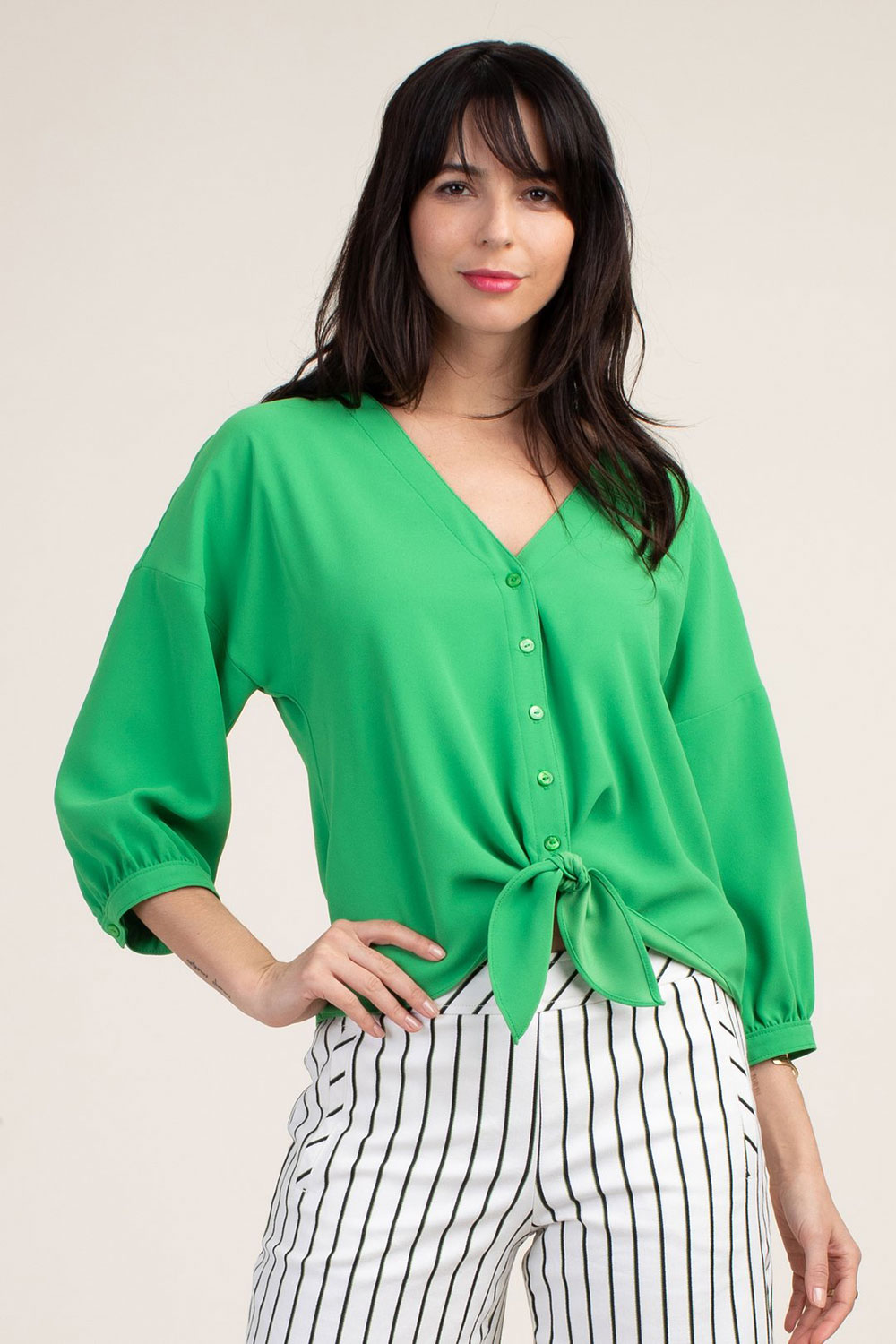 I stumbled across the blog A Pretty Cool Hotel Tour and although theme hotels can be skeezy sex dens, this couple might have swayed me to grab some bleach and book a stay (after coronavirus of course). I mean, can you even imagine how excited your kids would be to sleep in a cave-themed room!?!?! Although I'm not sure how much the other patrons would enjoy the presence of children at the venue.
From an Under The Sea theme room with a clamshell bed to a champagne tower bathtub, Margaret and Corey visit and document them all. Sometimes the rooms are clean but others are BYOS (bring your own sheets)…I know…ewe. The Cove Haven Resorts (show in the video above) looks pretty epic. Karaoke, bingo, live music, disco party, boating, an ice skating rink, heart shape pool, mini-golf…it's a romantic getaway adventure you'll never forget…that's for sure. Have you visited a theme room hotel?
Have you seen The Grit and Polish's Farmhouse Butler's Pantry Reveal? The transformation is incredible.
Do you get confused when it comes to home decor and mixing metals? Click over to read Sarah from Room for Tuesday's designer tricks.
Cambria featured a tour of my newly renovated kitchen and wet bar on their blog. I don't think this space will ever get old for me.
DoubleTree shared their iconic chocolate chip cookie recipe with the world, so now you too can make their sweet treat.
I found this incredibly cool, unique looking shelf on Pinterest the other day and was pleasantly surprised to discover that a.) it didn't cost a million dollars and b.) it was from a big box store and not a custom-made piece. Check it out. It has almost this modern southwest adobe look and feel to it.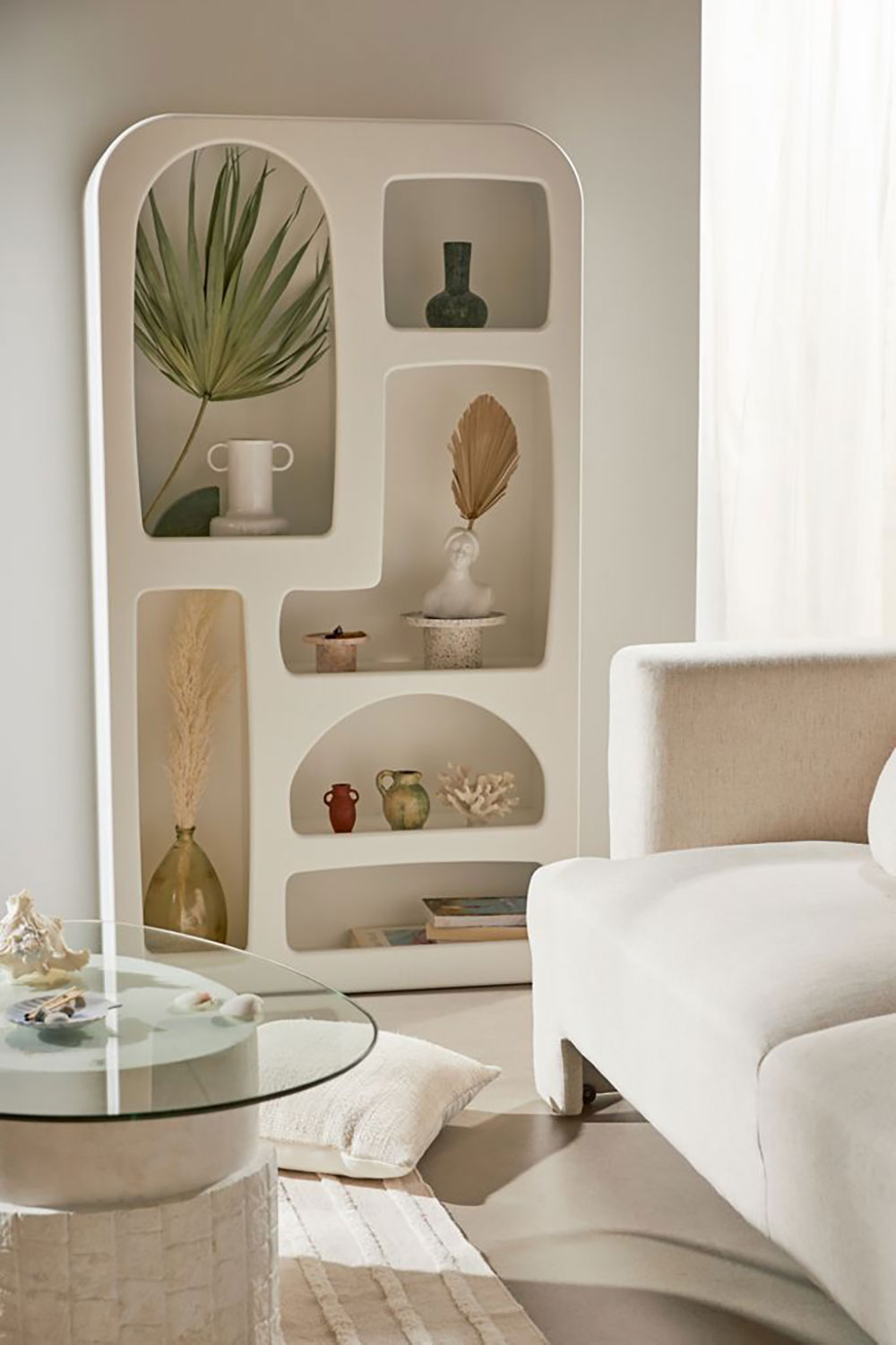 And with that, Imma boogie my way outta this joint and into a long weekend. If you live in the States, be safe, wear a mask, and enjoy the fireworks. I'll be cranking some Bee Gees dancing away on the patio…probably with a Lime In The Coconut cocktail in hand.