Plants silently scream when I near them. In fact, the other weekend I was at a baby shower and the mother of the dad to be really wanted me to take home a begonia centerpiece…I think I saw it shutter. I politely declined, explaining that plants and I…especially plants that needed to be replanted and cared for just weren't my jam. With good intentions, I adopt them, place them outside and proceed to slowly kill them. So now, I decorate with faux plants. The only maintenance that needs to be done is a little dust off here and there. Time and time again I'm asked where I find my little greenies, so today I decided to create an epic roundup of the best faux plants for home decor.
CLICK HERE FOR THE UPDATED GUIDE TO THE BEST FAUX PLANTS – FAKE PLANTS THAT LOOK REAL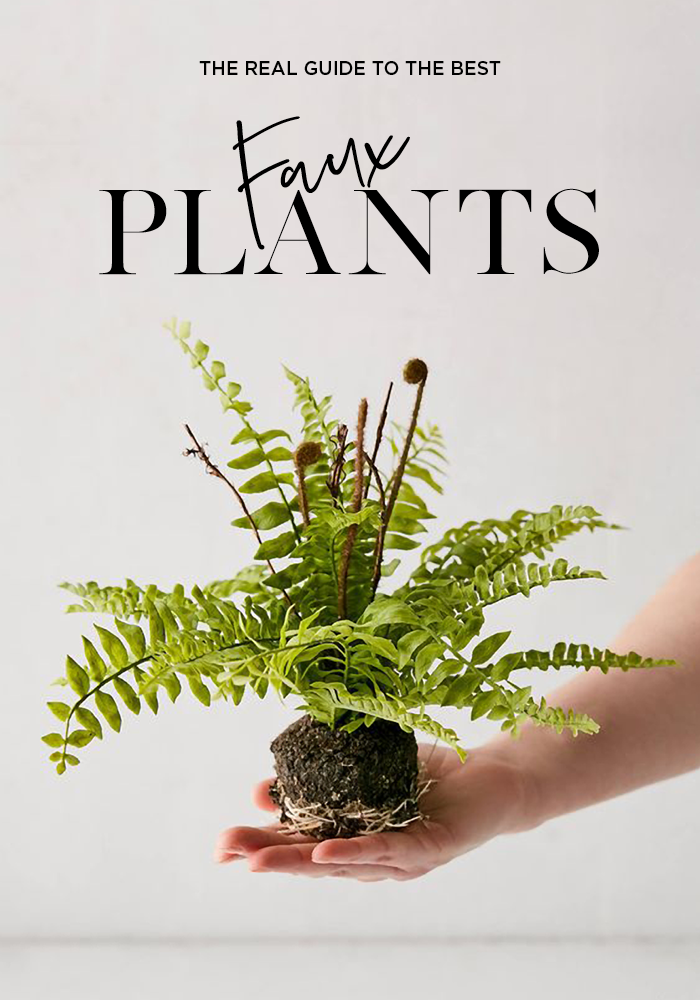 Image Via Urban Outfitters
MORE AFTER THE JUMP…
A few years back, I dipped my toes in the live plant waters and bought a snake plant…basically the easiest plant to keep alive…and that I can attest to. It was srsly low maintenance. All that needed to be done was give it some water, set it in a corner and forget it. When we moved, I plopped it on the hardwood floor near a window and the condensation from the ceramic pot ruined my floors…and that my friend is how that snake plant met death by curbside.
This being said, greenery really adds life to a room, so I shop faux plants with eagle eyes. If I see a good one, I usually snap it up or pin it so I don't forget about it. My first purchase was the ever popular faux fiddle fig tree that lives in the dining room. Four years ago, it was hard to find a good one that didn't look plastic or cost a million dollars. Nowadays they are pretty abundant. Hands down, my favorite is this one, but second and third runner-up are this one and this one.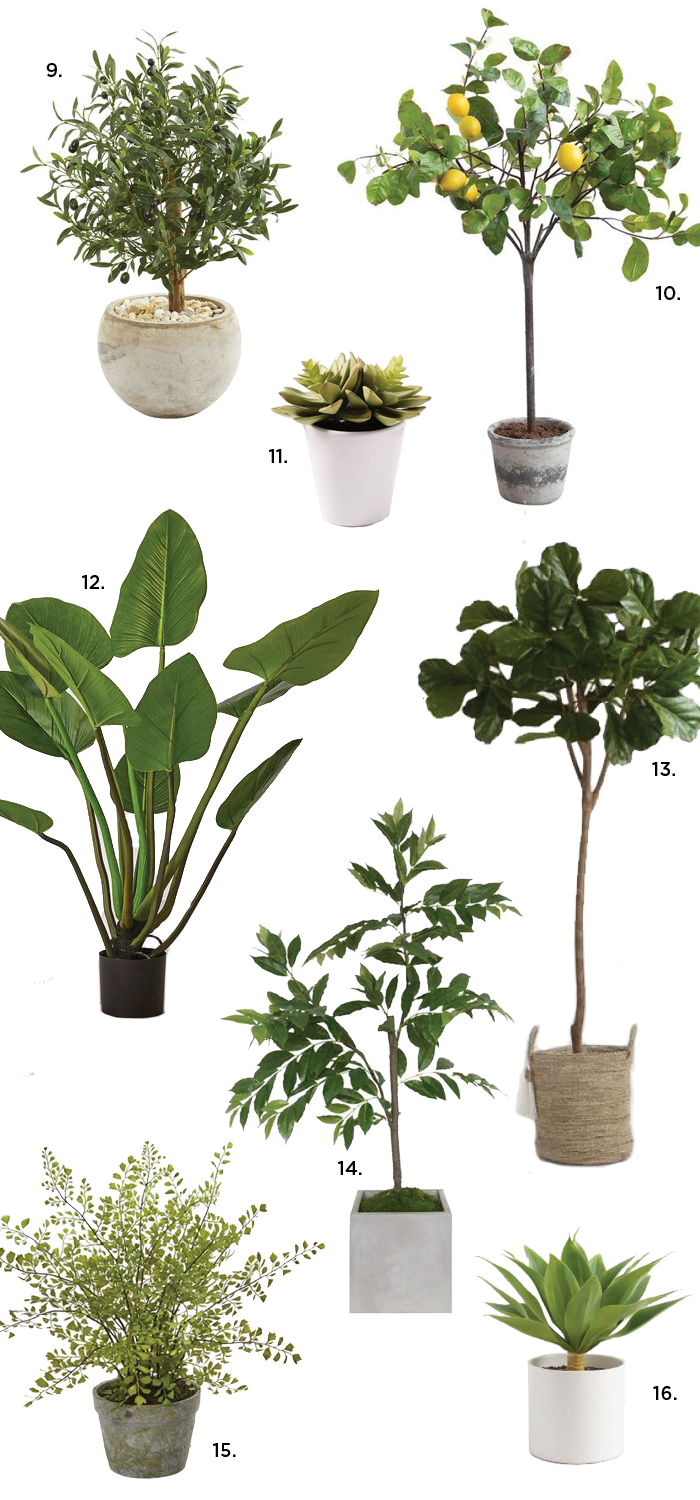 When I first declared my love on Instagram for faux plants, I was shunned. Fake plants were a complete fashion faux pas in the home decor world, but designers seem to be suddenly singing a different tune. Have you noticed? When fellow bloggery friends were lugging plants to the bathroom to water them in their showers, I was Swiffering mine every other week in 10 seconds flat.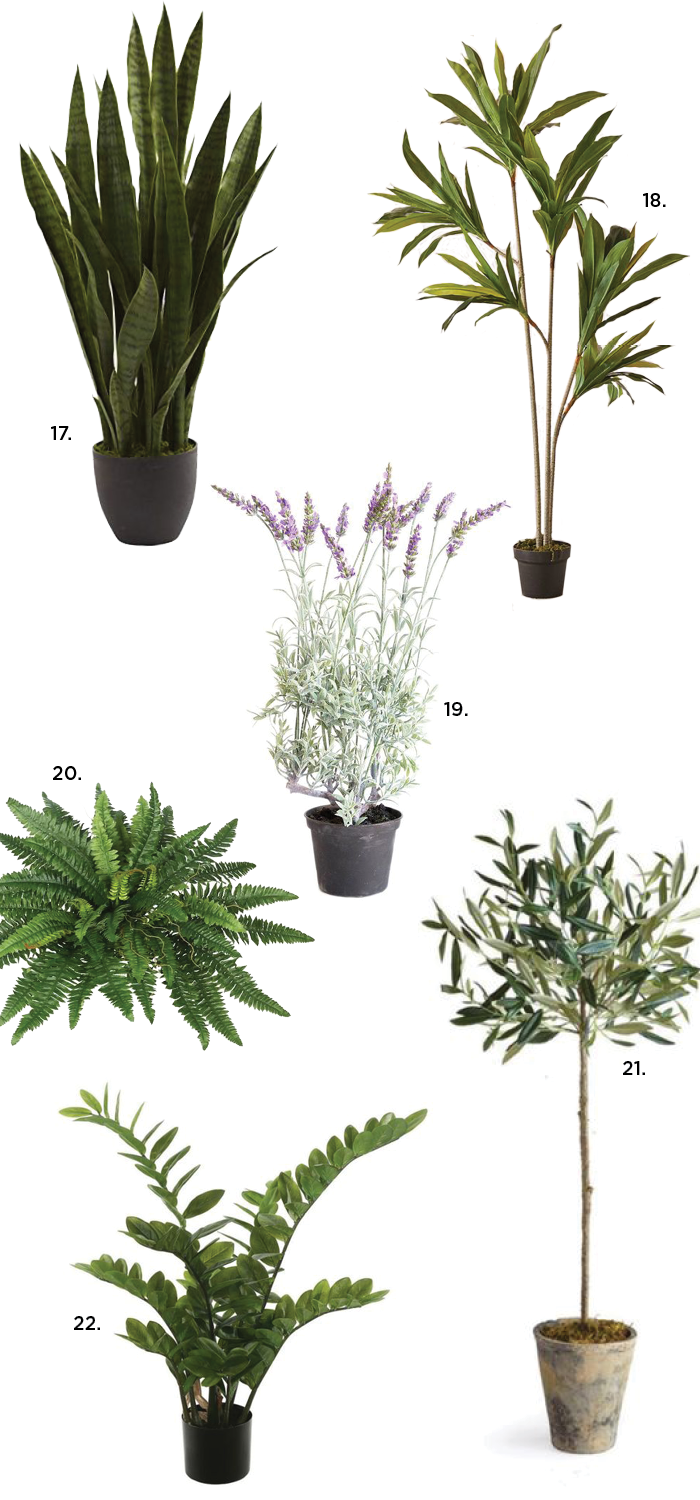 Things I tend to steer clear of when shopping for faux plants is anything too overly decorative. No one can deny that faux raindrops really don't look like drops of glue. And yes, the faux berries with the plastic seams look, well, plastic-y. And that fake grassy hay in the pot? Tread lightly.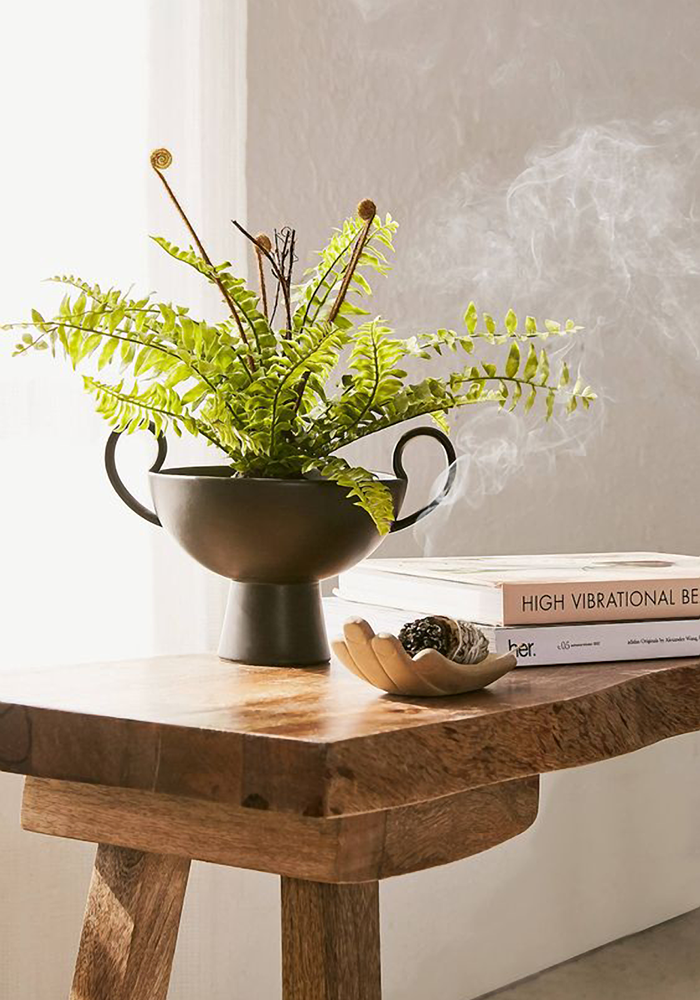 As you can see from this roundup, I tend to gravitate towards faux palms, rubber plants, and paradise bird plants. This faux fern will literally knock your socks off, and it's tough to argue with $39.
13 — The Best Faux Fiddle Leaf Fig Tree
Phew! I told you that was one epic list. It's now the moment of truth…have I swayed you to join me on the faux plant bandwagon? Join me!