Addicted To Mara Hoffman
Last Updated on January 14, 2022
An intervention might be nearing my household. There seems to be a private courier service (UPS) between my home and the Shopbop warehouse. The Boy tells me once a week that another box has arrived from Madison, sorry credit card. I'm giddy with excitement though because it usually contains something pretty by the designer Mara Hoffman.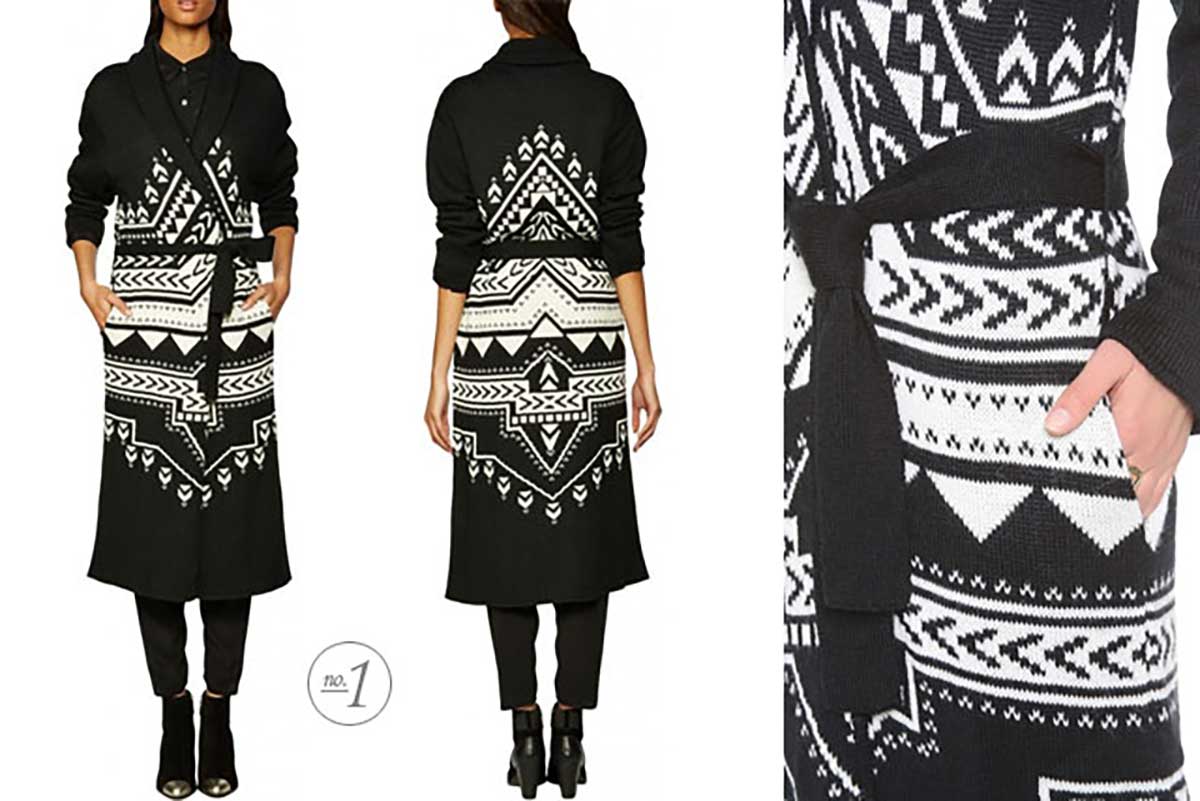 For me, everything she designs is love at first sight. Her bold patterns are killing it! Lately, I've been wearing the above black sweater coat with the GENIUS tee by TEXTILE Elizabeth and James and black Paige demin skinny jeans. The sweater is so cozy on a snowy day. It can be worn open or tied. Also, the knit is super tight and completely worth the spend.
The Mara Hoffman obsession kinda started with this dress (no longer available). Seriously, what is not to like here, am I right? It even has pockets! I wore this last summer with bright neon yellow sandals, so cute! looking at it now, I can't wait for the snow to melt…put me on a beach right now and stick a boozy fruity cocktail in my hand already!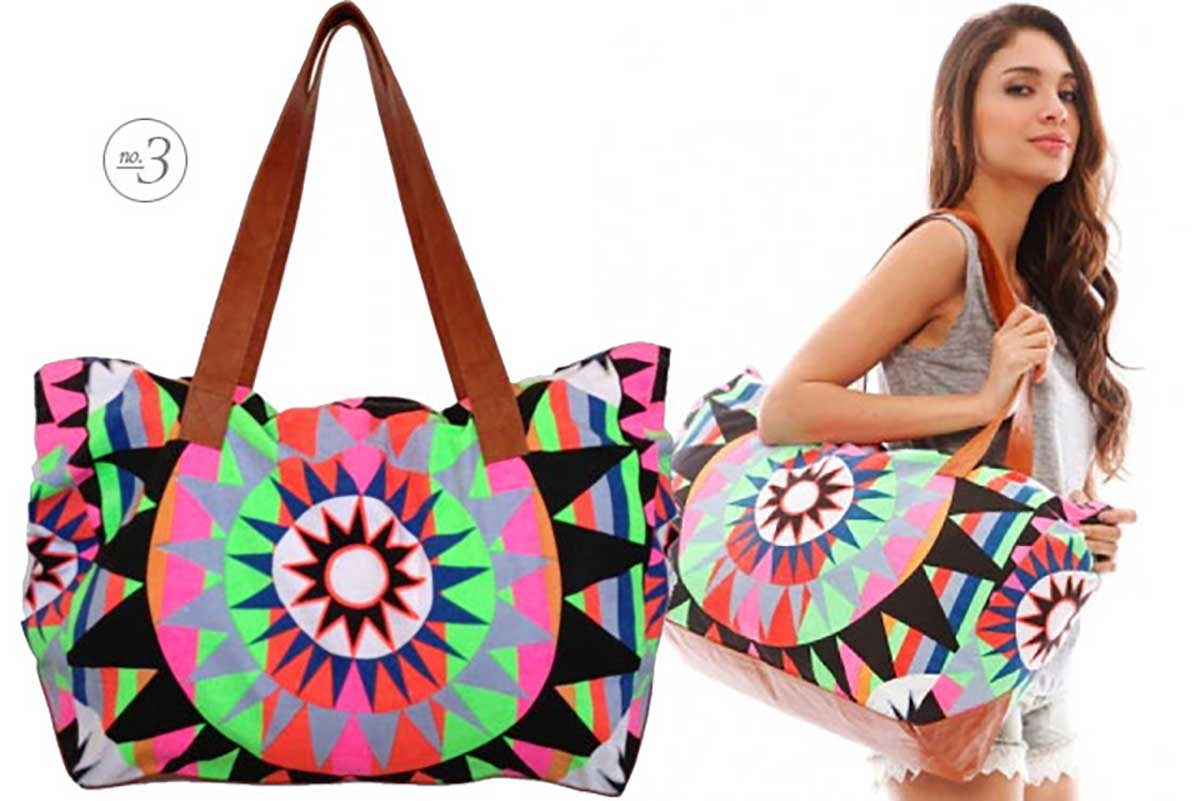 When I put this bag in my shopping cart, I shook my head and asked my computer, "what are you thinking? it is 3 weeks before Christmas, geez!", but I just couldn't help myself. Besides it just happened to be an additional 20% off with a Shopbop promo code.
When it arrived I knew I had made the right decision, but how to justify it to the boy? Easy, it was my new overnight carry-on bag. It doesn't matter if we go to Wisconsin for the weekend or spend 2 weeks in Hawaii, I bring the same huge honkin' black roller bag each and every time. This decision made for one very happy husband when he heard we would not be lugging that thing around on every weekend getaway. SUCCESS!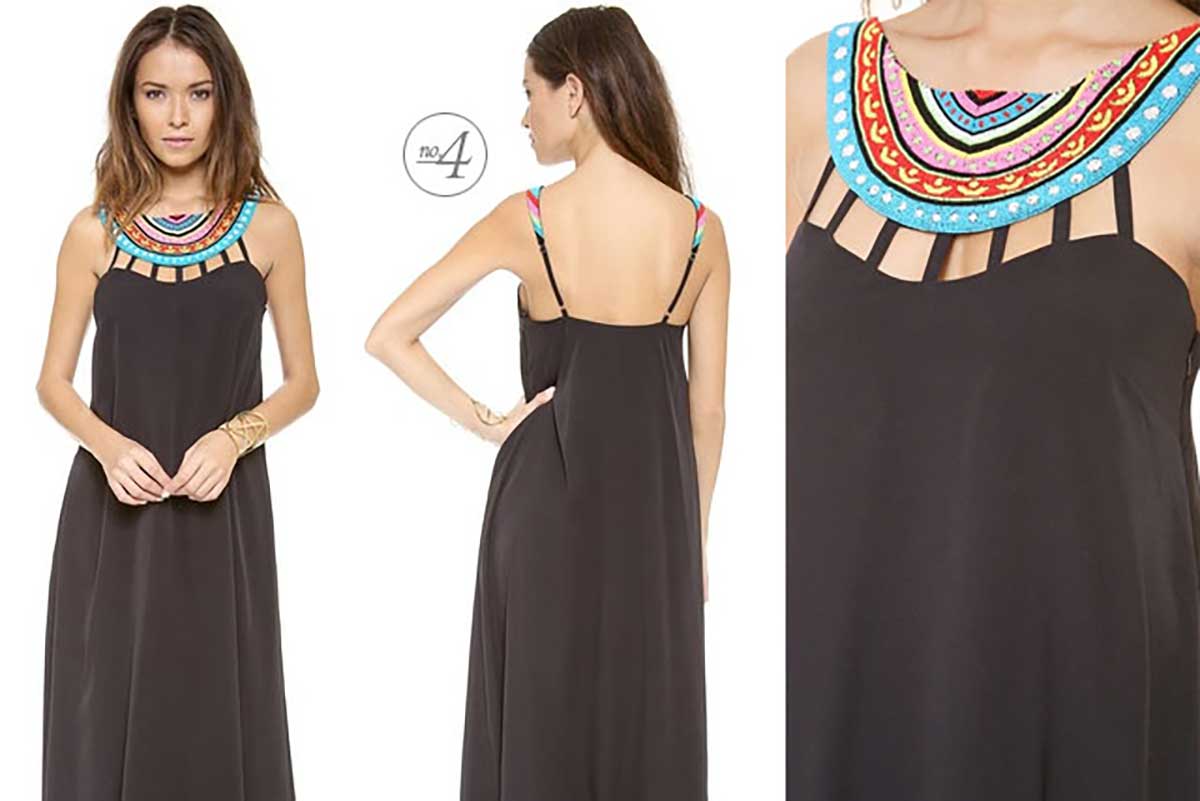 The laser-cut beaded neck maxi dress was the purchase du jour. The Boy's company is sending us to Kauai in a few months, and one night will be quite formal. Being a jeans and t-shirt kinda gal, this gorg dress will be my ticket to elegance with a twist of boho, tribal funkiness. I'm still unsure what shoe will pair best, but I'm on the hunt already and these might be a contender.

And speaking of Hawaii, I think I basically lived in this swimsuit for a week last year on our vacation to Maui. It even held up surfing, although the latticework made for an interesting patterned tan line. This Mara Hoffman swimsuit will definitely be making its way back on our return trip this year. I can hear the ocean waves already and can taste the mai tai on my lips.
Discover More Fashion Inspiration
Trending Jeans – Best Denim Styles For Fall
What Caught My Eye Last Weekend
Holiday Gift Guide For The Bougie AF