Favorite Agenda Planners — The Search For A Day Planner
Last Updated on December 8, 2021
In my last post, I mentioned that I was on the search for a new day planner. Although the love for my Google calendar notifications runs deep, I really work best with to-do lists…however I'm not very good at making said lists. When working at the ad agency, account execs gave me a to-do list every Monday morning…read, they did it for me. Since becoming unemployed, I've realized I must figure out how to create lists myself or there's no way I'll remember everything that's coming at me.
Now that I'm focusing more on the blog, my days are no longer like Groundhogs Day…home, car, train, work, lunch, work, train, car, home. Every day is different, and I'm meeting fun, new people, collecting business cards, and making memories. After meeting Amy Tangerine at the Pinterest Creators Conference, she inspired me to (try to) document more of my day-to-day activities. To reflect and grow and just be more creative in life. I also want to start a morning routine, but baby steps to adulting.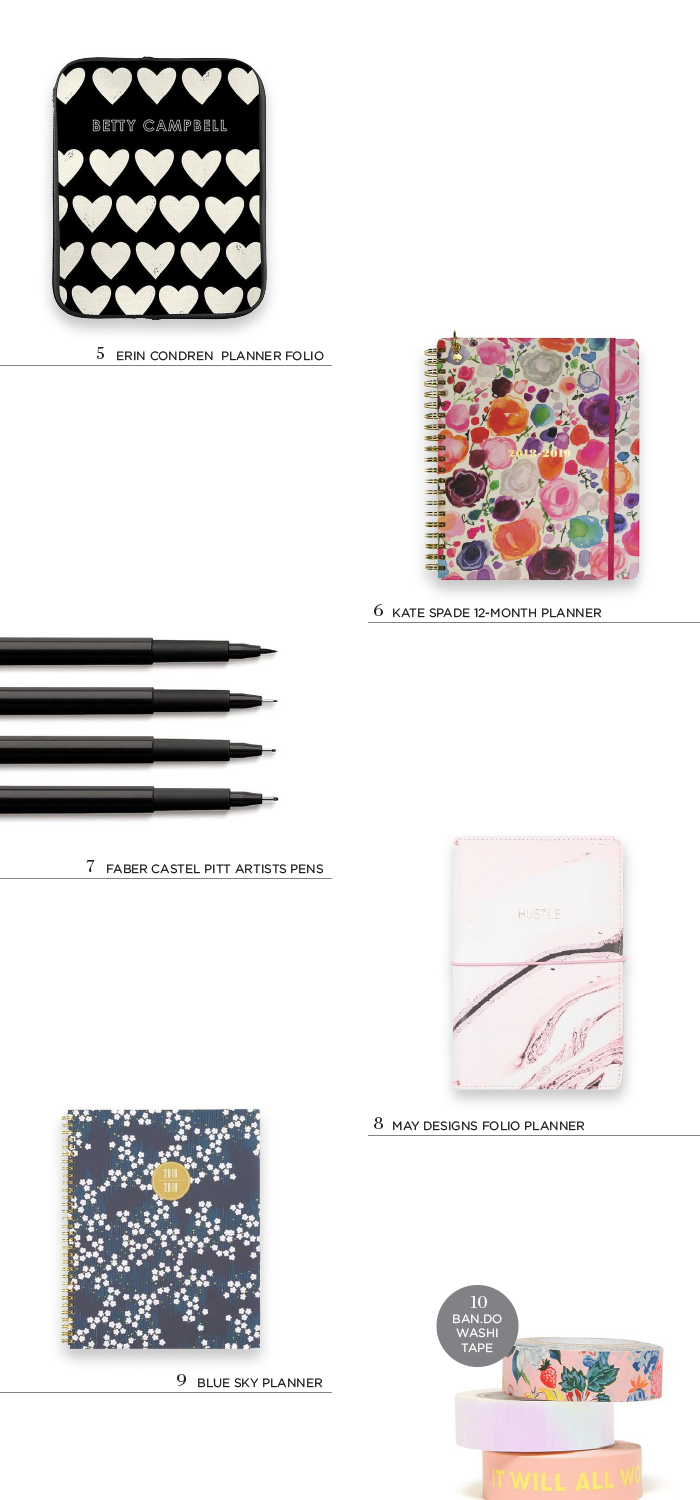 Amy and I sat together during the conference and also had dinner both nights. Over those 2 days, I watched her document her trip. Stamping, lettering, gluing, and taping…just a little here and there. I was witnessing the mystifying process of bullet journaling, and I was awe-struck. Much to my surprise, her process was not sit down and waste 2 hours of the day coloring in a journal….it's 2 minutes here and 4 minutes there. The details were filled in later when she had more time.
Now I've tried bullet journaling in the past, and it's not my jam. For me, the practice felt tedious and intimidating. Blank white pages staring me in the face, creating my own calendar, gratitude writings, and the drawing of checkboxes…and this all happens before you even start to write the to-do list. I'll be the first to admit I'm a lazy rule follower. There needed to be a set system for me to follow. But to take some of those bullet journal practices and include them into a customizable day planner. Well, that piqued my interest.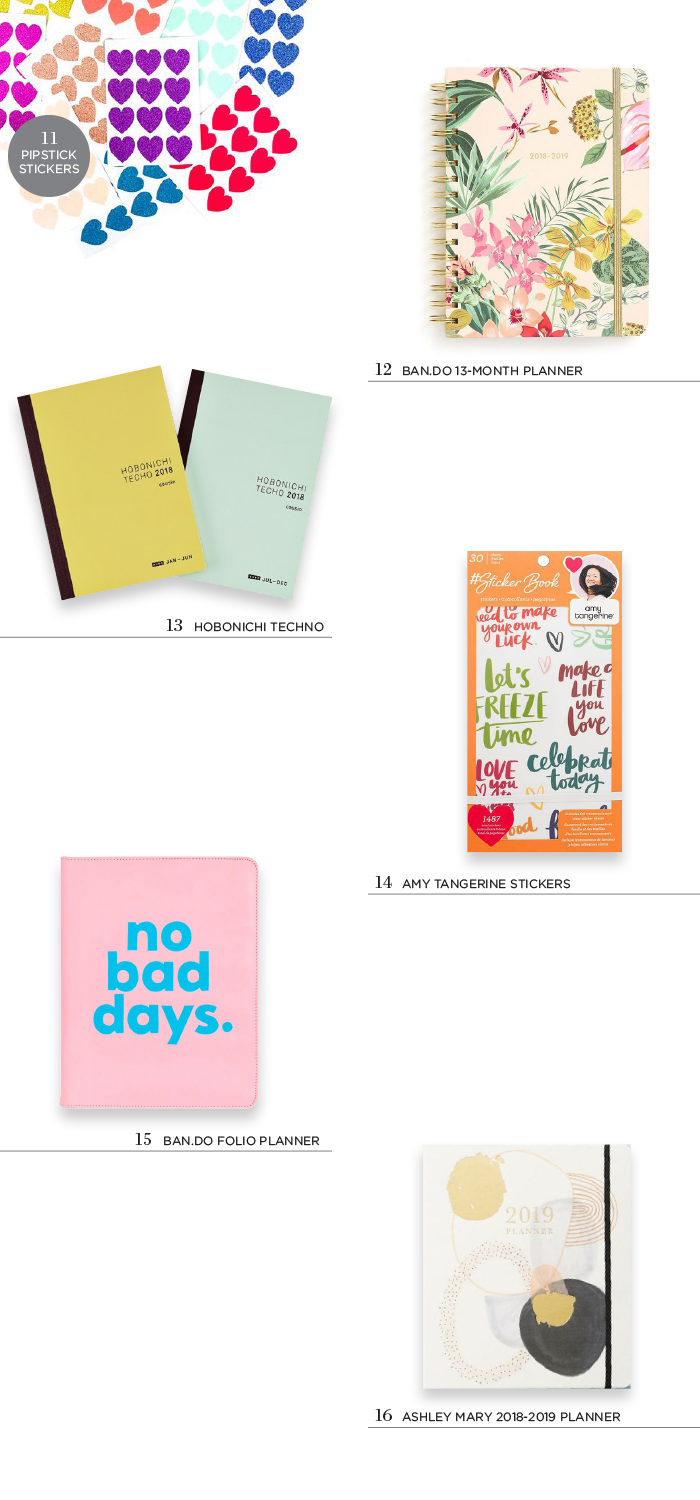 Whatever day planner I end up choosing, it has to have that at-a-glance feature of a monthly calendar spread. For me, weekly breakouts with important meetings and travel dates would be great as well, and I also want to customize by day with a page to add in memories, pictures, business cards…and of course, that trusty to-do list.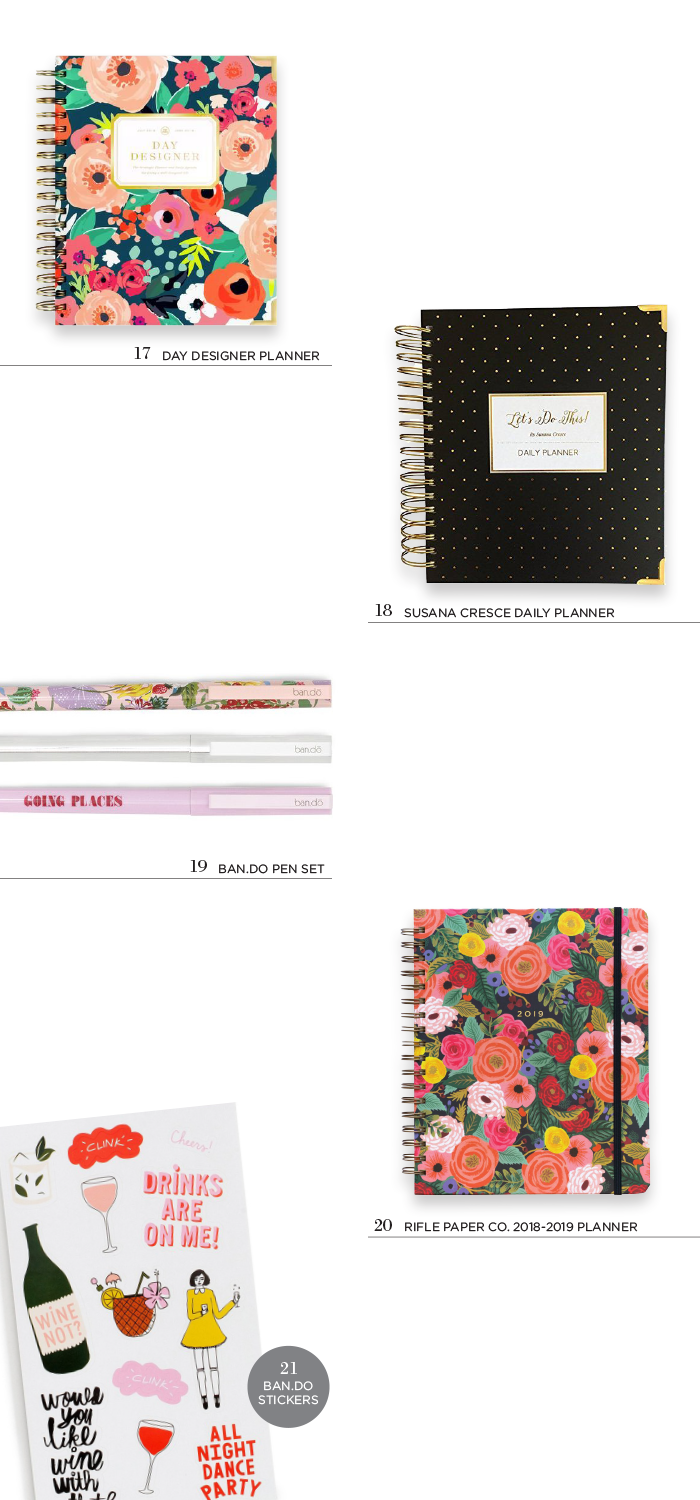 To complete my day planner and ensure I use my new daily agenda book like Amy, I'm also going to invest in a planner folio. This way I will be able to tote around my day planner with some extra storage space. Basically, a planner folio allows you to carry a few pens, washi tape, and some fun stickers…all the essentials for making the task of organization stylish and fun.
UO Daily Planner Journal – no longer available
Get On My Level Agenda – no longer available
Erin Condren x Oh Joy! Planner – no longer available
Erin Condren Planner Folio – no longer available
Kate Spade Planner – no longer available
May Designs Folio Planner – no longer available
Blue Sky Planner – no longer available
Ban.do Washi Tape – no longer available
Pipsticks Stickers – no longer available
Hobonichi Techno Cousin Planner – no longer available
Ashley Mary Planner – no longer available
Susana Cresce Daily Planner – no longer available
Ban.do Pen Set – no longer available
Rifle Paper Co. Planner – no longer available
Ban.do Stickers – no longer available