Beautiful Distractions No. 5
Last Updated on June 16, 2023
Mercury Retrograde has made me want to Amazon Prime a helmet to my front door, sage my home, and hang healing crystals all around my body. As soon as my accountant started yelling at me about my taxes last Tuesday and The Boy's travel plans got majorly snafooed, I knew something had to be afoot. Do you believe in Mercury Retrograde? Do you do anything to thwart the confusion? I think I'll just stay in bed, shop online, and watching the remaining DVR episodes of Little Big Lies. I wanted to finish reading the book first but didn't have the patience. Confession…I'm a slow reader…I don't know why, but it puts me to sleep. I also heard I need to This Is Us. Here's what else I'm loving lately.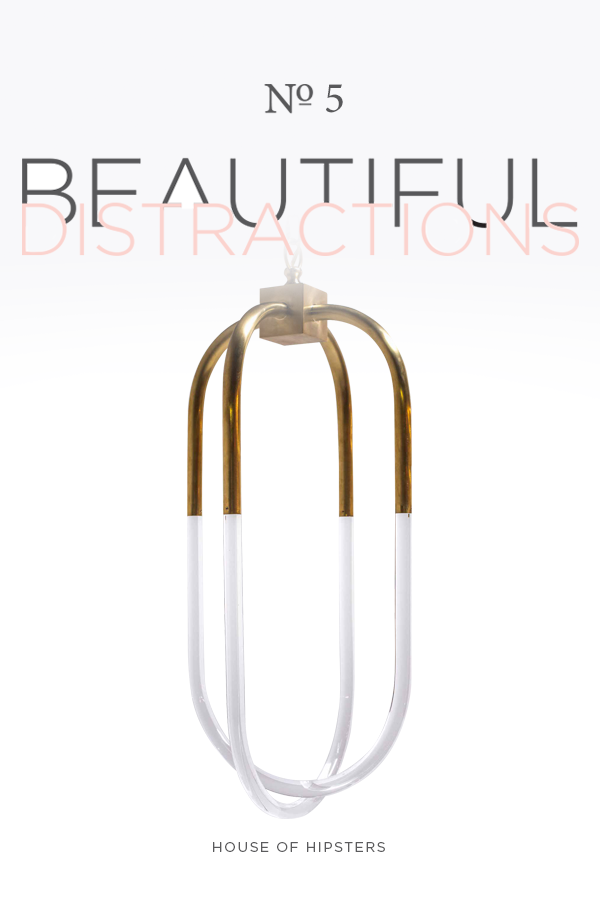 The One Room Challenge started up this week and there are a few bloggers' rooms I'm watching intently because I know they'll be crazy good: Erica Reitman, House Of Brinson, and Sketch 42.
The pendant lighting shown above (no longer available) is killer. Small LED bulbs are in the fixture, causing the lucite to glow. Holy heart eyes for days! I'm thinking it would look fabulous over my white tulip table in the kitchen. I was crushing on this one (no longer available) though too. Decisions. Decisions.
This fringy rope blanket (no longer available) has me thinking it would look really nice on my sofa. Hmmm.
I took this BuzzFeed Picture Test, and it nailed my Type B personality to a T!!!! The Boy is Type A . I guess opposites really do attract. What personality type are you?
Now that Spring is here, I can't wait to sit on the deck and enjoy a cocktail with friends. This Hawaiian-inspired margarita has me saying, "Aloha!"


Discover More Interior Design Inspiration
If you're looking for an artificial olive tree to fill up an empty corner in your living room, You don't want to miss this roundup.
Learn how to make the perfect Wisconsin brandy old fashioned sweet with my secret recipe.
With summer right around the corner, mix up the lime in the coconut drink with my favorite Hawaiian restaurant recipe.
Shop the best affordable washable rugs all from Walmart.
Find even more affordable home decor finds from Amazon, Walmart, and Target.