One of my favorite blog posts is The Real Guide To The Best Faux Plants, but after checking the links, most of my favorites were sold out. Whomp whomp. Do you like to decorate with artificial plants and trees? I only have 3 real plants in my house…basil, mint, and rosemary. The last 2 are holding on for dear life. I was not gifted with a green thumb. Anyhoo, I figured I should probably write an updated post about fake plants that look real.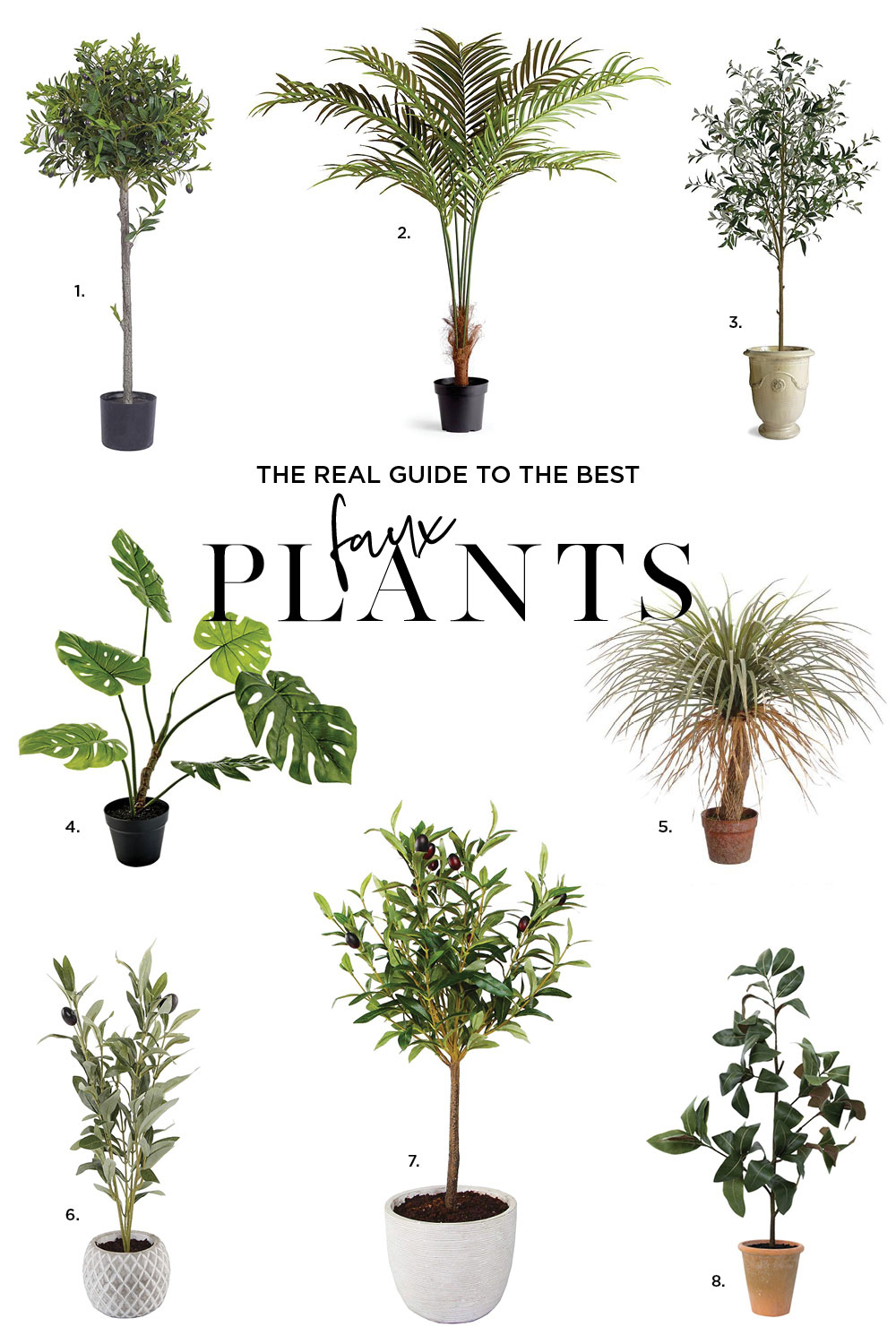 So why do I love fake plants so much? Real plants shutter when I near them. Like I can hear them silently scream. They know I'm not Hilton Carter. Plus, they're low maintenance. There are no watering duties, hauling them to the tub, or finding a plant sitter while on vacation. I do like to give mine a dust here and there, but this is the best artificial plant cleaner I've found. You legit spray it on and let it drip dry. Boom. Easy peasy.
1 – Artificial Silk Tree Olive Plant
2 – Faux Palm Tree Potted Plant
7 – Faux Olive Tree Plant In White Pot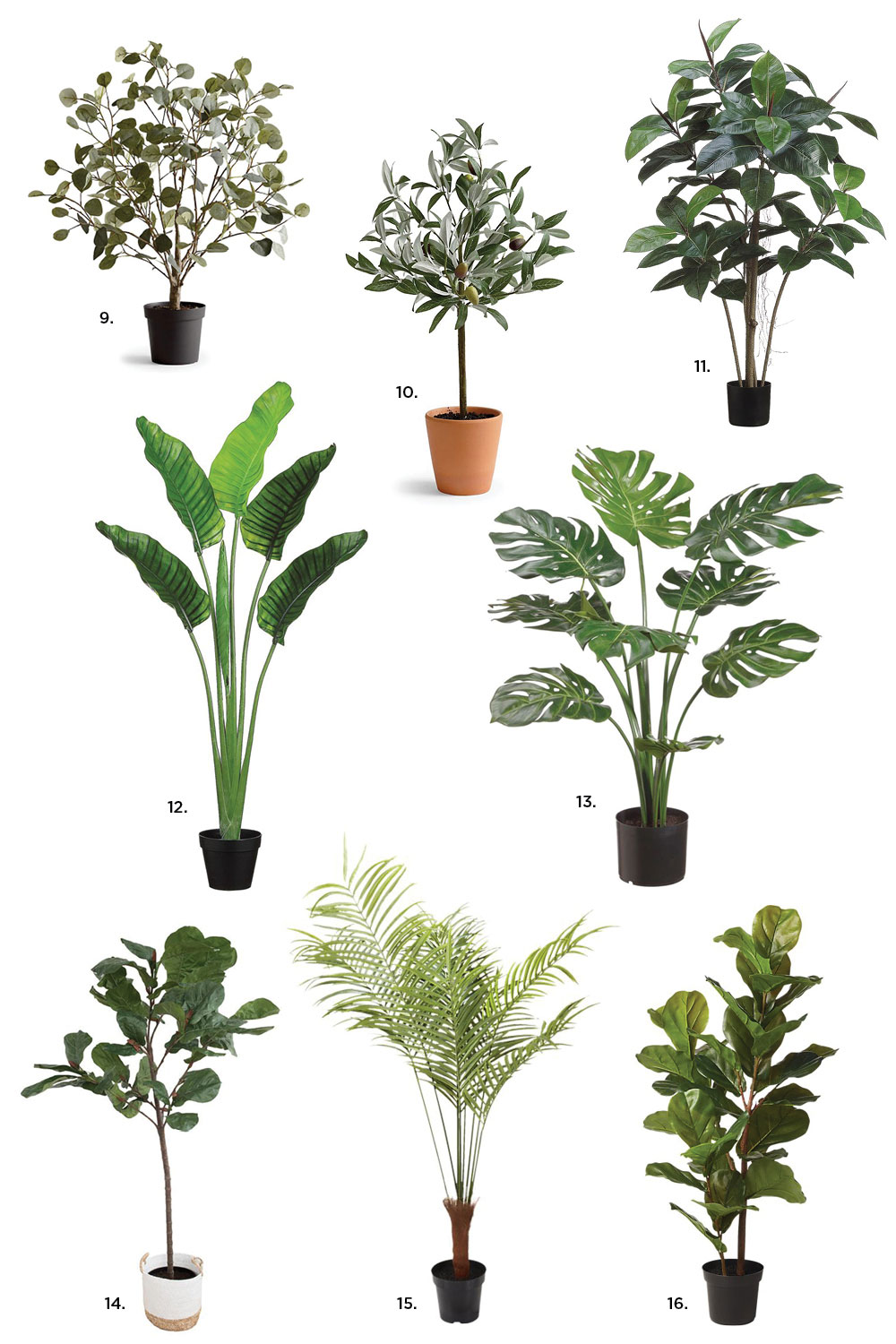 9 – Faux Eucalyptus Leaf Potted Plant
12 – Potted Bird Of Paradise Faux Plant
13 – Potted 3' Monstera Faux Plant
14 – Faux Potted Fiddle Leaf Tree
16 – Faux Potted Fiddle Leaf Fig Tree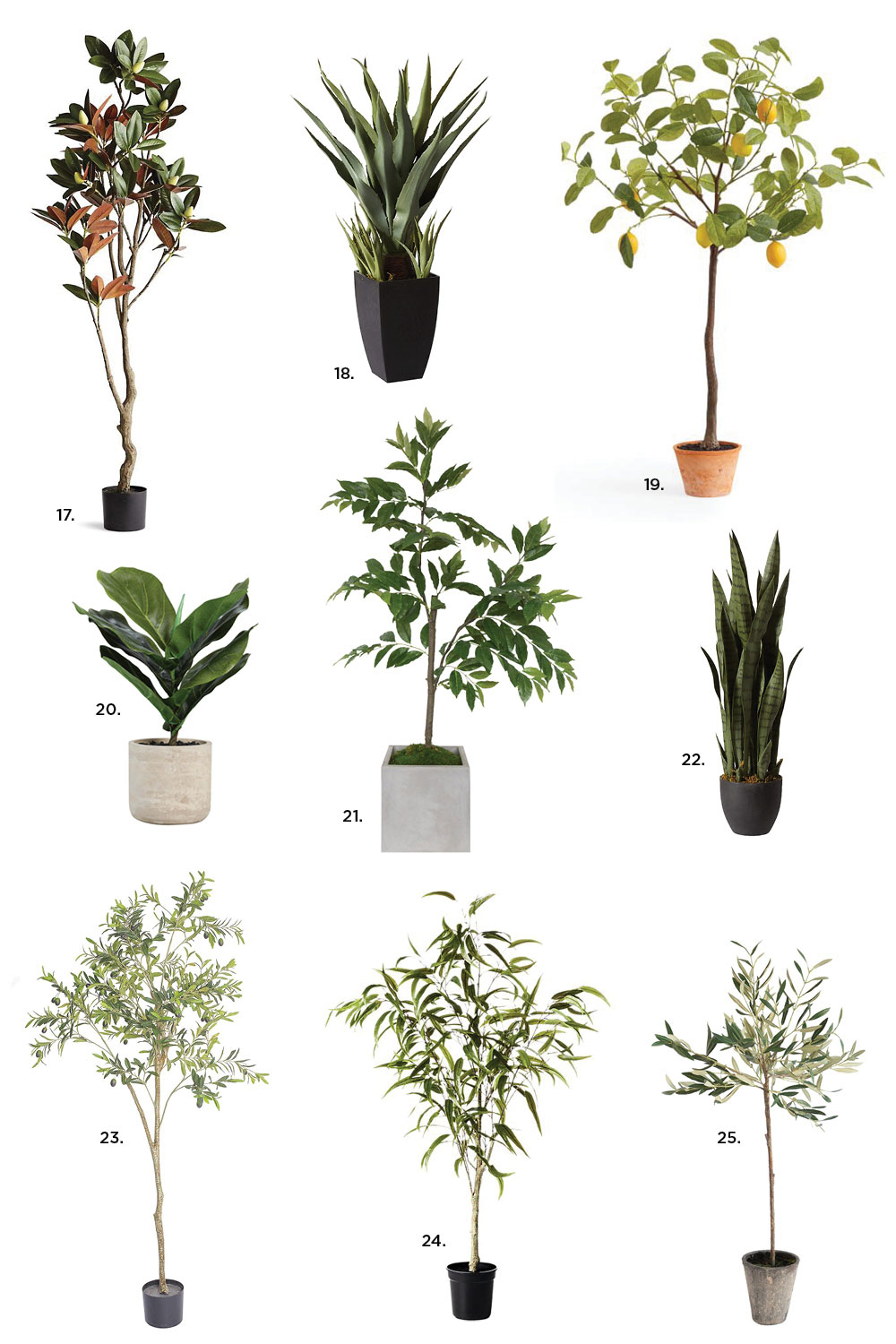 18 – Artificial Agave with Black Planter
20 – Faux Fiddle Leaf Fig Plant in Cement Pot
22 – Faux Snake Plant aka Sansevieria Plant
23 – Faux Olive Tree Silk Potted Artificial Fake Plant
24 – Faux Potted Eucalyptus Tree

The last faux potted olive tree (#25) is the same fake plant I styled below in my home gym for the One Room Challenge. I can't tell you how many times I've been asked about where to find a good olive tree…hence why there are so many in this roundup. I believe it is the new fiddle fig.