Makers & Shakers — Woven Abode
Last Updated on October 11, 2023
Since I started this blog, I've met some incredibly talented people. Some artists, others collectors, some makers…all are pretty darn talented. Sometimes they're nice enough to let me get up close and personal and share their story. Today I'm featuring Kim Gunter, vintage rug collector extraordinaire, and the brains behind Woven Abode.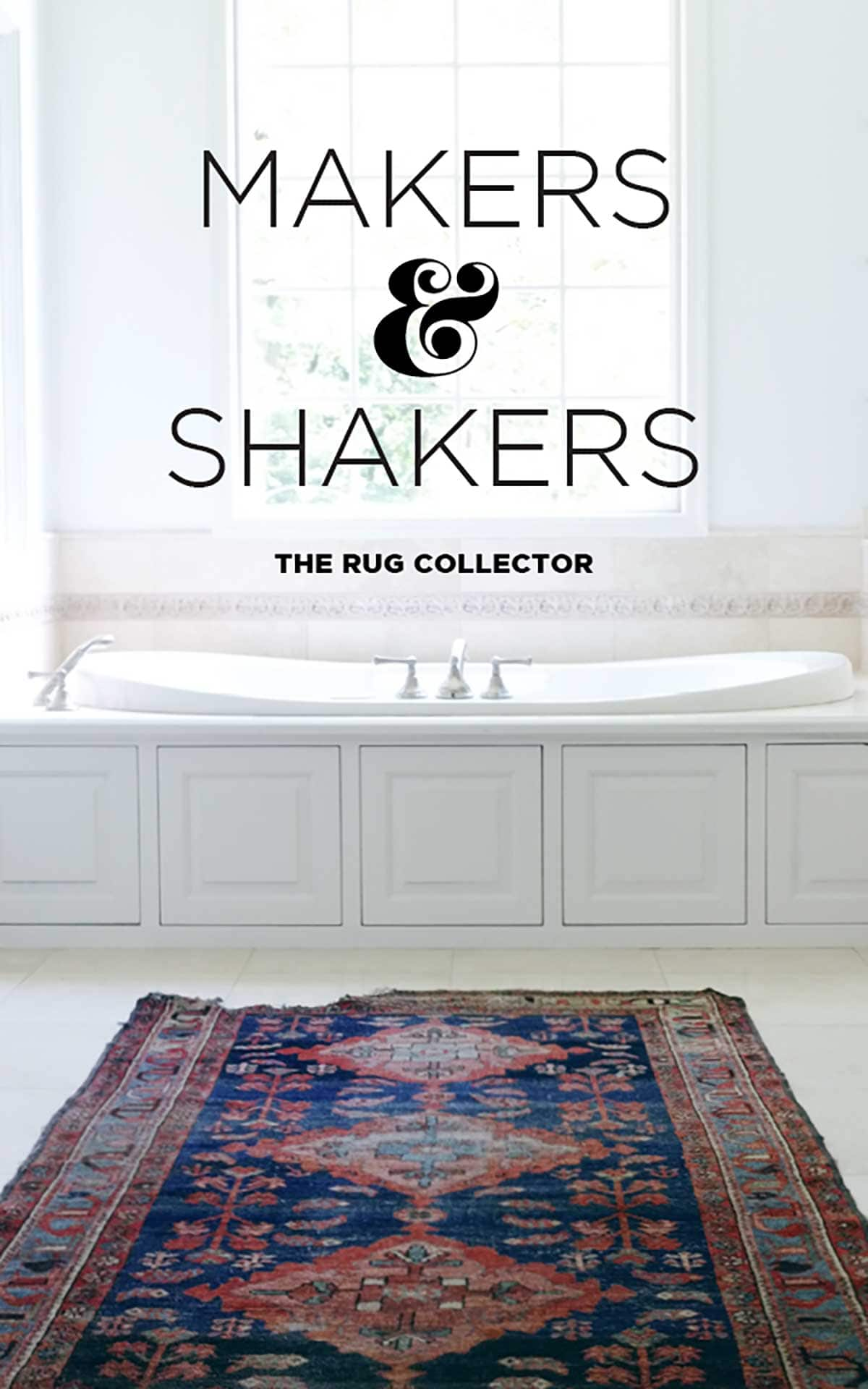 Who are you and what do you do: 
I'm Kim Gunter, and I sell vintage rugs through my online shop Woven Abode.
I read on your site that you're from Georgia, but living and raising your family in Southern California. How did you get to where you are now?
So I grew up and lived in Georgia until I was 34. My husband started a new job, and we knew there was a possibility of moving. But when I got his call asking if I wanted to be Crips or Bloods, I almost fell over. It took some adjusting but after 7 years California has truly become home. Recently we made another move to Quito, Ecuador, and we'll be here for a couple of years and after that, who knows.
Get To Know Kim Gunter Founder Of Woven Abode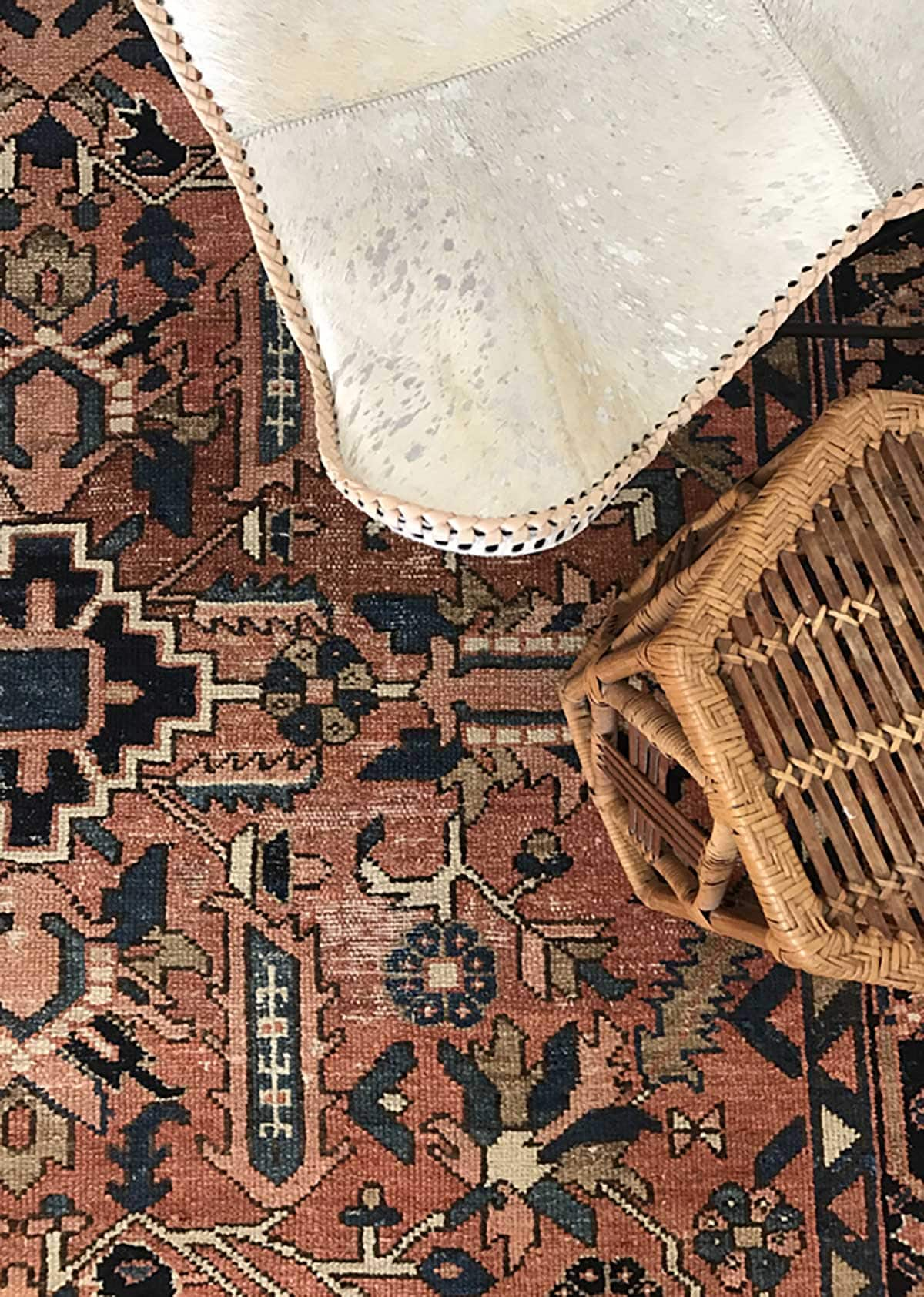 Why did you decide to sell vintage rugs? What drew you to them? Did you set out as a business, or did you have a collection that got outta control?
I've always had a love for flea markets and one day there was this desk that I could not pass up. I had absolutely no place for it so I bought it, refinished it, and sold it on Craigslist. This went on for about a year, and I found myself buying more rugs and less furniture. Several rug shops started buying from me, and eventually, they bought me out almost every week. My husband started encouraging me to open my own shop until I finally got the courage to up and do it. I always thought of myself more as a mom rather than a businesswoman, but I think to be successful at either one you need love and hard work. I absolutely loved working with rugs, and I was willing to work my butt off.
Ahhhhh yes, the Craigslist bug. You caught it too.
The resell business is cutthroat and tough. What was the most difficult part of starting Woven Abode?
For me, the biggest obstacle I had to overcome was taking a chance on myself. It sounds so cheesy, but I would have never seen things happen if I hadn't believed I could do it and just done it.
As a small business owner, what is the one lesson learned that you'd want to share with the world?
Be willing to change. When you start off as a new business owner you have all these ideas that you think will work and some will but even more, won't. I think it's good to constantly evaluate yourself so that you can make changes and be willing to tweak things that aren't working.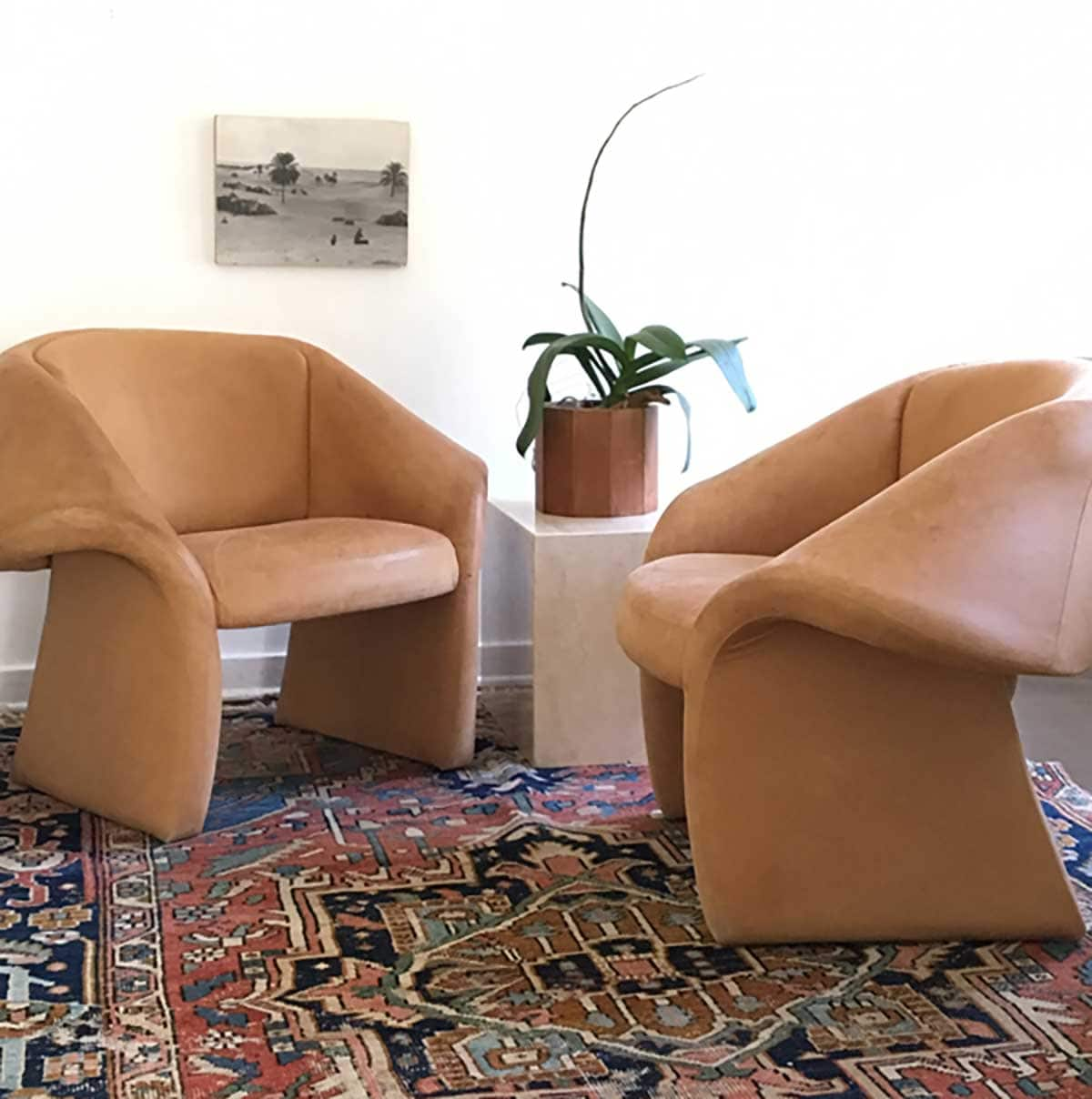 You give names to your rugs. How do you name them?
At first, this was easy because I would just pick the names of my friends and my favorite places, but that didn't last for long. Now I go through list of towns and cities and use anything that pops out at me.
Have you ever sold a rug you loved and deeply regretted?
I regret selling 'Hope'. It was a rug that you dream about. Jason from @americangarage put it in his sister's home. I have to admit that it looked perfect there so at least that helped soften the blow a little bit.
Oh, I love Jason's style. If he bought "Hope", I'm sure it was a beauty. That man has style for miles. BTDubs, I have a total vintage crush on him. Just sayin'.
Do you have a secret crush on a rug right now? Which one are you secretly wanting to keep?
I love Piper! The colors are just perfect. Rugs like this make it hard not to become a rug hoarder. 

Ummm, ya, I couldn't even imagine being a rug collector. I'd be getting high off my own supply all day, erry day!
What's top shelf in your inspiration library?
I love to read, but I don't read many inspirational books. I'm more of an easy reader. I'm a total dork. I read the whole Harry Potter series with my son & I loved it. Right now I'm reading All The Light We Can Not See by Anthony Doerr.
My son loves the Harry Potter books too. Santa brought him the series. Anything intellectual for me is pretty much soul-crushing. I'm curious to hear how you liked All The Light. Everyone I talk to either loves it or hates it.
If you had a magical power, what would it be? BTDubs, I will totally giggle if you say you wish you had a magic carpet.
I'm not sure this is an official superpower, but if you could eat all the doughnuts you want and never gain weight that's what I'd pick. Or a flying carpet, LOL.

Ummm, so that whole doughnut thing…if you ever figure out that magical power, be sure to share it with us, m'kay? It sounds like the yummiest sort of sorcery!
What is your favorite thing to shop for? And no, you cannot say rugs.
I love shopping for antique pottery and baskets.
If you could make a mixtape, what would the first 5 songs be?
Jamie Johnson — Playing the Part
Ed Sherman — Photograph
The Gourds — Gin & Juice
Justin Bieber version — Despacito
T.I. — Whatever You Like
OMG! The Gourds cover of Gin & Juice might be the best around, and because it's in your top 5, you just went a notch higher in the level of cool. Didn't realize that was even possible.
I'm grounded from chairs. Do you have anything you're not allowed to bring into your home?
Any kind of vintage brass thingy. I have a major problem.
Ah yes…brass. My friend Alison is grounded from brass as well. It's a thing.

Rapid Fire Questions With Kim Gunter of Woven Abode
Before we wrap things up, I like to do a few rapid-fire questions. Questions that are a bit nutty. You down for that?
Yes! I love nutty!
1. All-time favorite band: Jack Johnson
2. Righty or lefty: Righty
3. Over the roll or under the roll: Over
4. One item and human you'd take with you to a desert island: Chocolate would melt so I guess clothes
5. First car you ever owned: 1982 VW Rabbit
Kim, thank you so much for popping over to say hi. It's been an absolute pleasure! If you're looking for purdy rugs or need some creative inspo find her on Instagram or pop into the Woven Abode online rug shop.



Discover More On House Of Hipsters Interior Design Blog
It's time to shop the second annual Amazon Big Deal Days sale and I've rounded up my 39 favorite Amazon Finds to help you navigate this insanely huge sale!
The Fall Fashion Trends of 2023 are in and I'm sharing the top 9 trends I want in my closet.
Have you noticed the arched cabinet popping up in all the beautiful living rooms on Instagram? I've rounded up 22 stunning favorites.
Love a fake plant? Here are the best faux olive trees to bring a maintenance-free touch of nature to you home.