When I first started decorating my home, I thought of animal prints much like I think of Victoria Secret crossed with Ron Jeremy. Yish. But in case you haven't noticed, animal prints have come a long way. While it took me a while to get there, but I've fully embraced leopards and zebras and pythons oh my and taken a walk on the wild side. While I'm not full-on animal magnetism, I'm digging a bit of ooh la la here and there.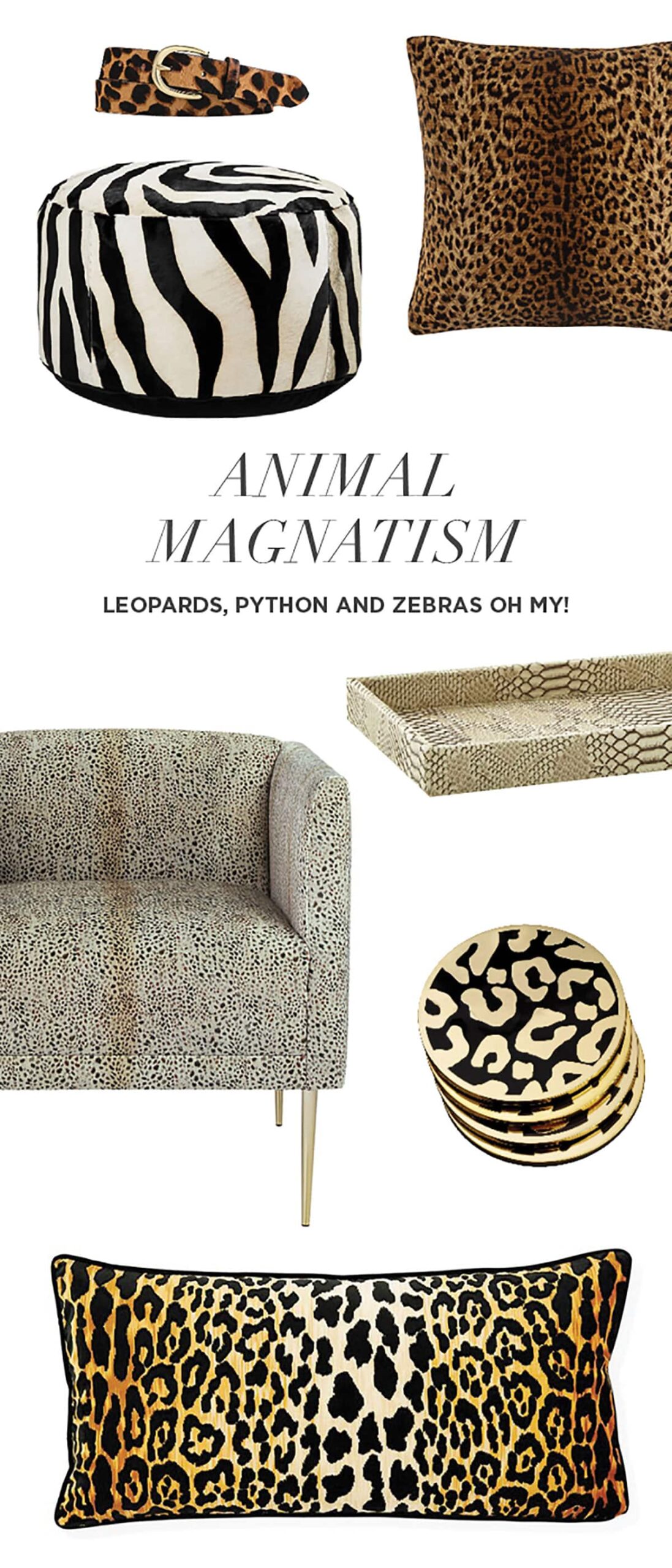 MORE AFTER THE JUMP…
It all started with a leopard print coat I spied at the flea market a couple years back. I tried it on, and that baby fit like a glove. Sadly, it was $100 that I didn't have, and really…could a 40 year old mom really pull off leopard? Soul crushed, I hung that purrrfectly (sorry, couldn't help myself) vintage Liz Claiborne coat back on the hanger and walked away. It's probably one of my biggest regrets ever. BTDubs, you're NEVER too old for animal prints.
To this day, I go back to the same flea looking for it, but I know in my heart of hearts it's long gone. Ever since that fateful day I've had animal prints on my mind.
Last summer I gave in and picked up a few animal ceramics at an estate sale. The little cheetah statue in my dining room always gets rave reviews, and my daughter feeds the tiny tiger in the living room…yes, she srsly gives it goldfish crackers. It's a hoot.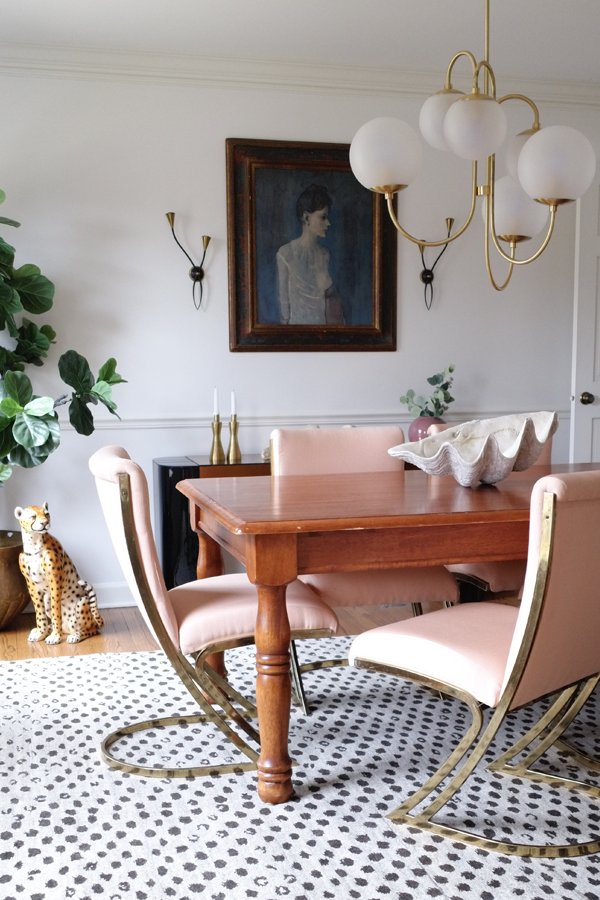 If you're thinking about taking the plunge here are a few more animal prints I've set my sights on.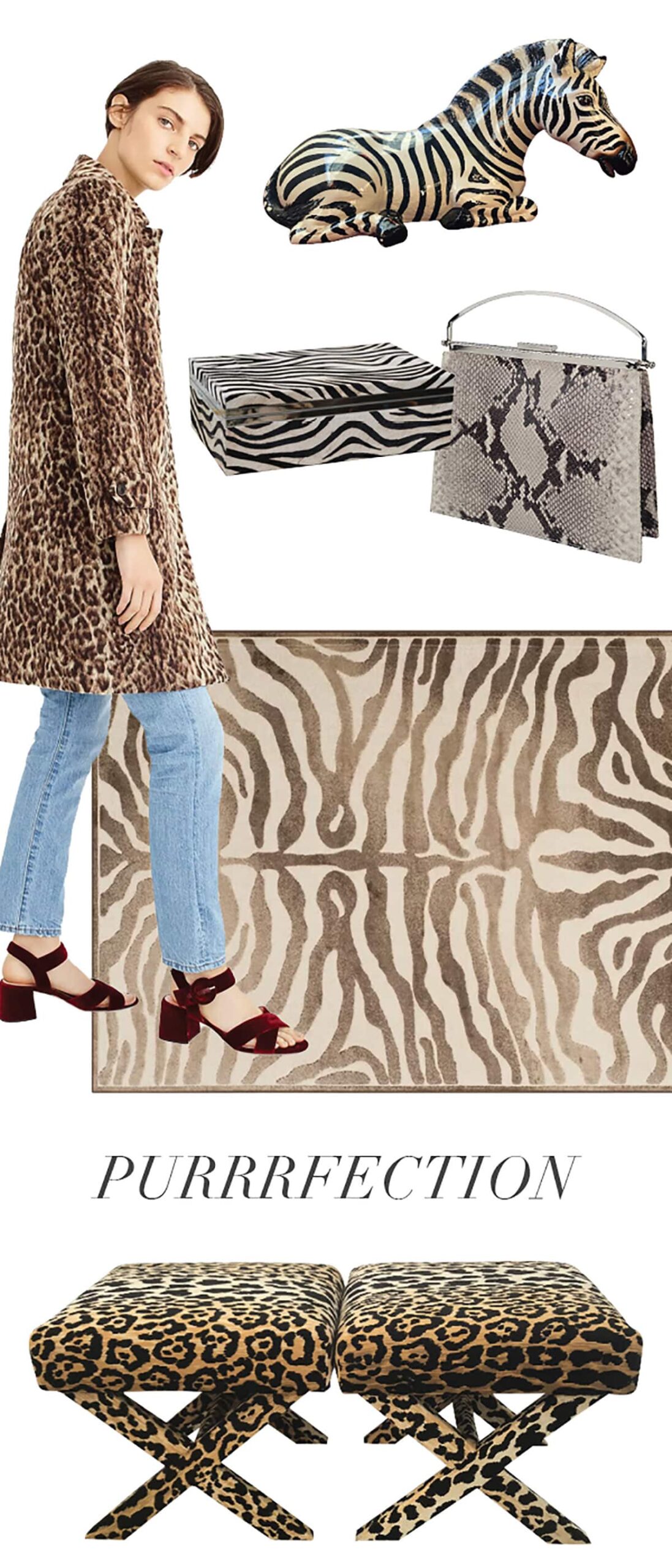 THE SHOPPING LIST
Leopard Print Belt
Zebra Print Ottoman
Leopard Print Pillow
Cheetah Print Chair
Python Print Tray
Leopard Coasters
Leopard Print Lumbar Pillow
Leopard Print Coat
Ceramic Zebra
Zebra Print Box
Python Print Purse
Zebra Print Rug
Leopard Print X-Benches