Bookie
Last Updated on May 23, 2023
Little Maus has recently discovered books and has a favorite that she always seems to return to. Baby Sees Colors by Karen Katz seems to be one that intrigues her the most these days. She hands it tosses it (you better duck) at you and says, "Bookie?". So incredibly adorable.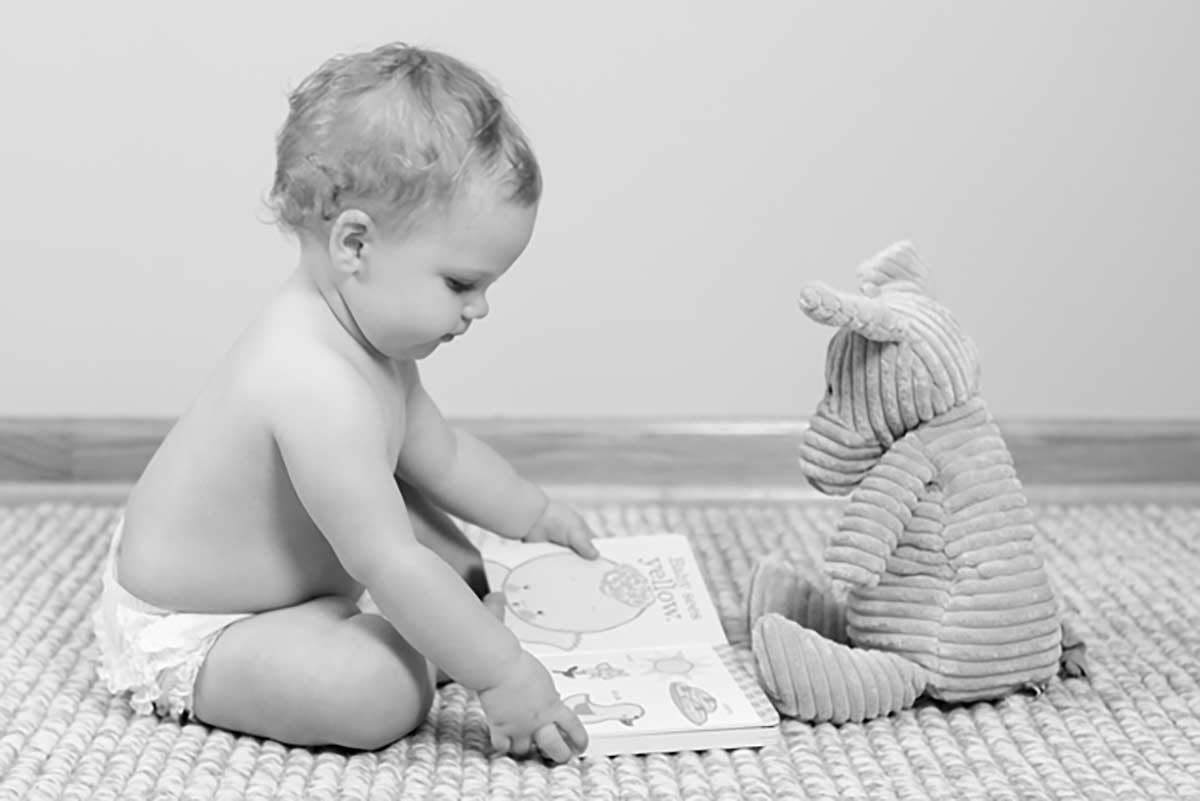 Initially, the first page — red — was her favorite; she always pointed at the strawberry. After a few days, she figured out how to turn the page to yellow and was fascinated by the duck. Her little plump finger pointing to it over and over again, tap, tap, tap on the page. Grandma showed her the green dinosaur on the last page and roared a bit, but Little Maus was scared, so we covered him up. Although she soon warmed up to the dino and now likes to find him and roar too, just like grandma.
We have some other favorites in our household as well. My son loves Goodnight, Goodnight Construction Site, Click Clack Moo: Cows That Type, Little Blue Truck, and I Love You Stinky Face. It makes me so happy to see the children discover reading. Little Maus can be entertained all afternoon with just her one favorite book, while my son will choose book after book after book, completely enthralled. He loves the adventure and the excitement each story brings to his small world. And I must admit, it is one of my favorite times of the day…spending that quiet cuddle time with them, discovering by their sides.


Discover More Modern Eclectic Home Decor Ideas
I just shared one of the best beginner Cricut projects! Check out how you can make this kitchen dish towel.
Sharing my favorite stylish home decor pieces that I cannot live without.
Every night I'm in bed with a good book. Here are the best books to read in 2023.
Looking to level up the design in your hallway? Check out these boob light replacement ideas.
Does Serena and Lily have sales? You bet they do! Here are my top picks.
Here's a list of amazing coffee table books I use in my everyday decor.
Don't miss this round-up of the best interior design books 2023.