Domino Is Back Baby
Last Updated on December 8, 2022
Domino Magazine fans rejoice! The ultimate guide to living with style has returned, just in time for the holidays. Conde Nast has finally brought back my dream magazine, and I couldn't be happier. I was completely crushed in 2009 when I learned I would no longer receive my beloved home interior guide to goodness every month. last year my hopes were raised when there was a rumor for a possible comeback, only to learn that the hyped issue was a repackaging of old content.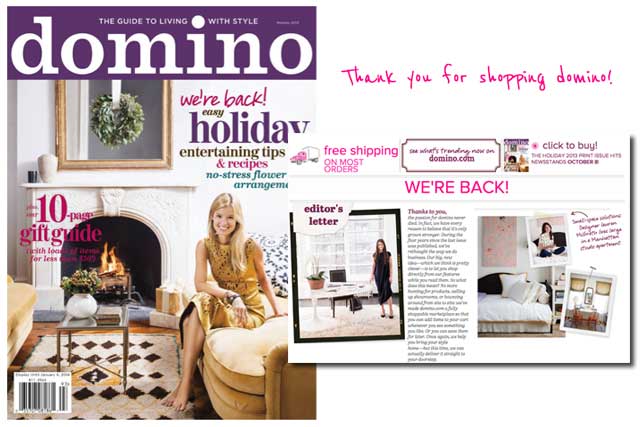 But I'm a Domino magazine pack rat and saved every single issue from back in the day. So needless to say, I was completely bummed when I bought the new issue after hunting it for weeks only to find it was old news. but not this time…Domino is back baby and the new issue for the 2013 holidays is on stands now.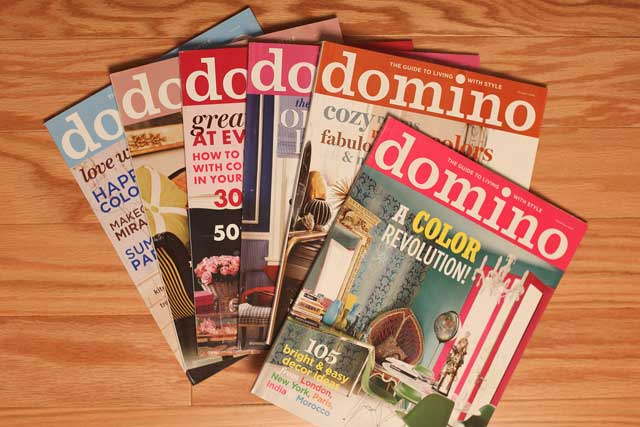 One of the coolest things about this comeback is not only will it be a quarterly publication, but it will also host an e-shop. now you can source and buy everything you see on every spread all in one shop…a-mazing! Since the dismantling of the original domino, I've enjoyed reading and perusing Lonny, Rue and Anthology Magazines. not only are they the ultimate source of trending and obtainable interior design, but these publications provide URLs for featured decor. it beats googling weird descriptions of pillows or lamps in hopes of getting lucky with the link of your lighting desire.
Discover More Books To Read
Check out the best books to read in 2022.
Here are my best interior design books that not only are beautiful to flip through but also teach.
My favorite coffee table books of all time.