The Best Smoothie Recipes
Last Updated on December 8, 2022
While pregnant with Little Maus, every morning, I would waddle myself over to the Loop Juice in The French Market. Craving everything fresh and healthy, one day, the owner asked me if I wanted to dip my toes into the green smoothie waters. I hesitated initially, but he assured me it wasn't too earthy and suggested a couple of chunks of mango sweeten the deal. Slowly drawing the straw to my lips, I was pleasantly surprised this crazy concoction did not taste like grass. in fact, it was quite delicious! My trips to loop juice became a morning ritual until 2 weeks before my due date, I was told by my doctor that she was putting me on bed rest.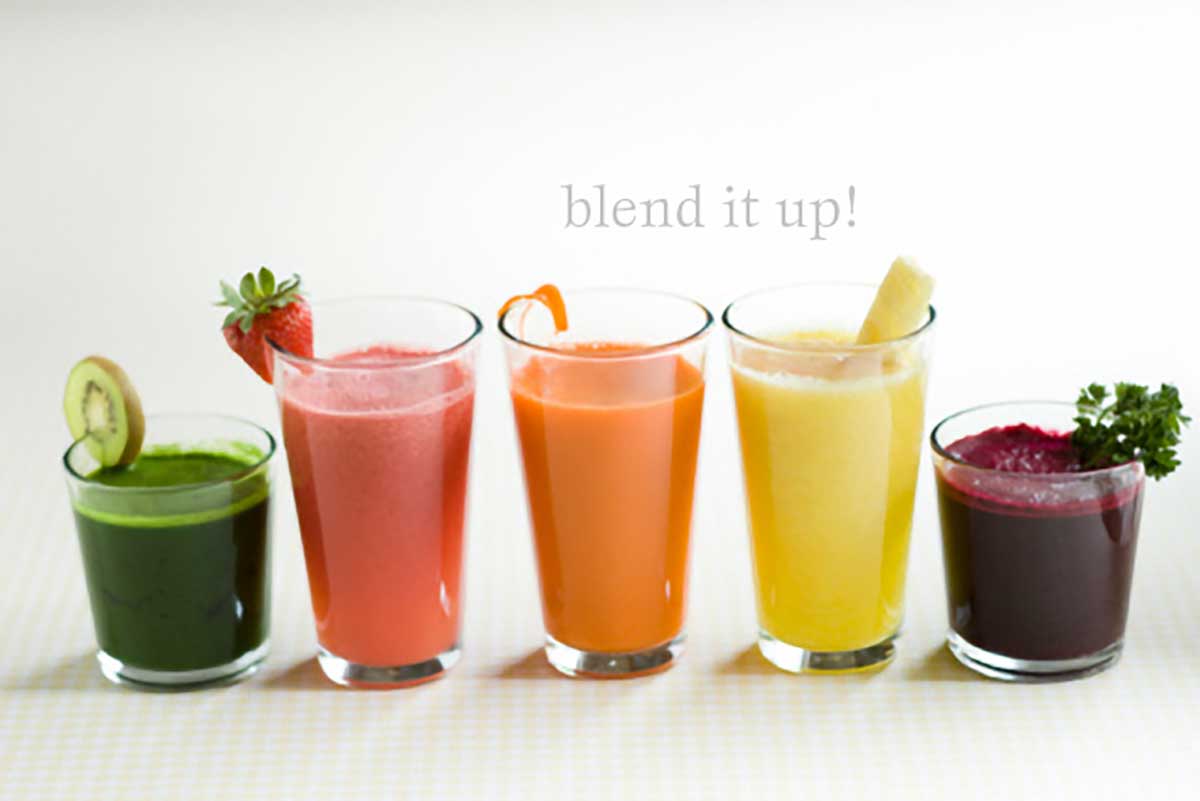 I returned to work after almost 4 months of maternity leave and immediately started to feel overwhelmed with work life and daily life. Trying to find balance after baby, I became run down, tired, cranky, forgetful, and stressed to the max. My weight loss had plateaued, and I was downright frustrated with everything and everyone, including myself. A complete lifestyle change needed to be made, and the only person that could make that change was me. Not knowing where to start, I thought back to my morning walk to The French Market. I needed to put breakfast back into my life. Little did I know, this would be the (small) first step of many to my new healthier self.
Favorite Smoothie Recipes
I dug through the cabinets, pulled out our old blender, and added ingredients and fruit I thought would be yummy. plop, plop, plop into the cup it went…hmmm, this was a lot chunkier than expected. The first sip was spit out immediately…yuckers! Dear Lord, what was this garbage? It was completely awful! Ok, family adventure to find a new blender was in order! Look out Visa card, here comes a big fat charge for the fancy pants Vitamix blender! Let me tell ya, this thing churns out chunk-free smoothies like nobody's business! Seriously, this thing is amazing and super easy to clean. I was a bit reluctant since you cannot wash the Vitamix in the dishwasher, but the saleswoman taught me THE secret. Rinse it out, fill it with hot water, add a drop of dawn, and blend. Shiny and new in under 2 minutes! Now you are in the know as well.
I've blended many different versions of the morning smoothie. the green monster seems to be the one I always come back to. even the boy has been requesting them. Woah, that is a feat! I've found it beneficial to add lemon juice to all of my green drinks, and always remove the stems from your kale. It will help with the bitterness. I'm not a big fan of bananas but have managed just fine without them. Recently, I was told by my acupuncturist to add protein into my morning smoothies to cut down on 10 am hunger attacks. I never have an exact recipe…I just eyeball it. But here are some of my morning favorites.
Best Green Smoothie Recipe That Tastes Good
kale (stems removed)
blueberries
mango
orange
coconut water
a bit of honey
good squirt of lemon juice
Berry Coconut Smoothie Recipe
strawberries
blueberries
raspberries
coconut water
egg white protein powder
honey
Pineapple Ginger Smoothie Recipe
pineapple
orange
ginger (a little goes a long way)
vanilla almond milk
chia seeds
egg white protein powder
honey
Discover More Delicious Recipes
Grandma Pearl's Zucchini Bread recipe perfect snacking dessert
Chocolate Peppermint Cookie Recipe my family's favorite Christmas cookie
Idella's Butter Cookie Recipe the perfect spritz cookie for the holidays.
Stuffed Shells In Meat Sauce Recipe is a tried and true family favorite dinner