My morning coffee ritual was way different BC…that's "before children" in mommy talk. These days it's a 5am wake up call and a mad rush to get myself, The Boy and 2 kiddos out the door. A whirlwind of miniature socks and mascara. I'm usually holding a hairdryer in one hand and wiping a tiny hand with the other. Don't get me wrong, I absolutely love my life, but enjoying a quiet moment alone is sometimes cherished.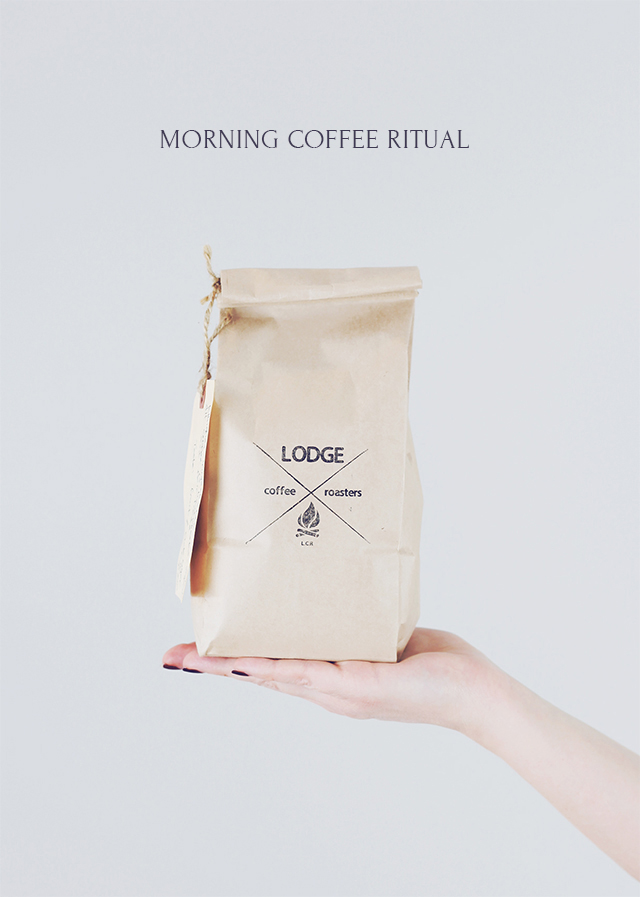 MORE AFTER THE JUMP…
Every once in awhile, I'm blessed with one of these mornings. It's a rare day when I'm the first to awake. A tiny reminder of the way things were. My coffee is what The Boy refers to as hipster coffee – Lodge Coffee. Yes, it might be roasted by a fancy Hollywood director who is always flying to NYC and presently lives in a town so obscure you've probably never heard of it. (I also might have gone to high school with him. He's also offering anyone who orders coffee this weekend 15% off their order with the promo code HOH.) But let me tell you, this dude's coffee is mild, not bitter, smooth, high octane and utterly delightful. I refuse to drink anything else.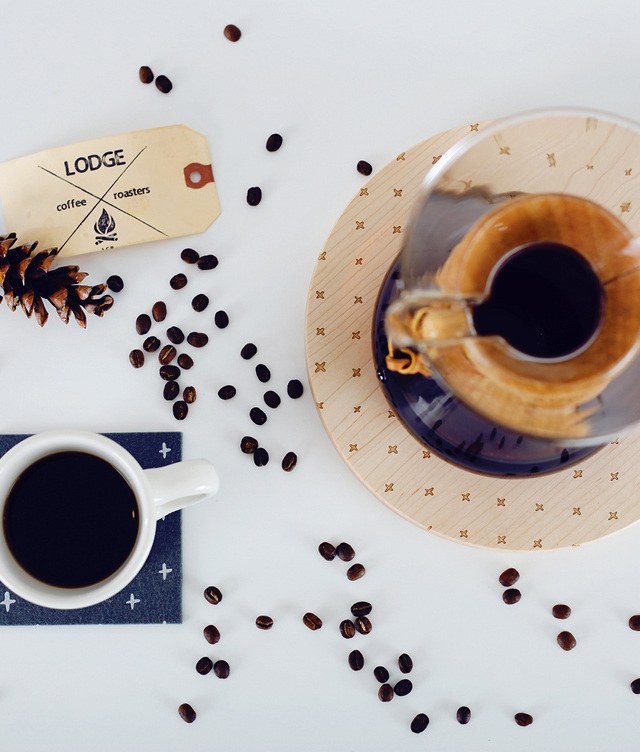 After starting the coffee maker (or if I'm feel really fancy I'll do a pour over in the Chemex), I sneak outside with my yoga mat and just breath. Sun salutation 1, soon I'm feeling energized. I quietly tip toe back inside, and it's the smell that hits me first. Reminding me of old college days working at The Venerable Bean. I grab my favorite mug and pour. Mix in the tiniest bit of sugar with a splash of cream.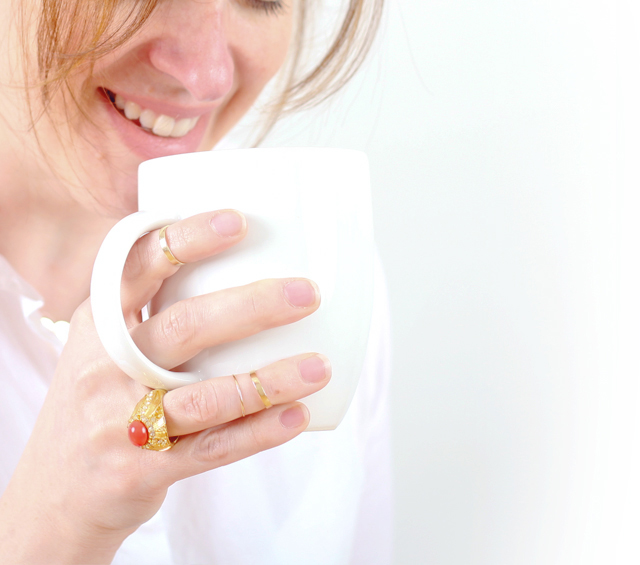 Always holding the mug by its handle in one hand, the other palm lightly tapping the side until I know it's cooled just enough. I like to sit and breath in its moist air. I grab a seat in my front room…the one without the TV. No distractions. I know pretty soon I hear the pitter patter of tiny feet. A sweet giggle over the baby monitor. Quiet time is over mommy. My morning coffee ritual has ended. The fun is now about to begin, and it's time to enjoy the day. What is your coffee ritual? #coffeemyway And in case you missed it, Lodge Coffee Roasters is offering anyone who orders coffee this weekend 15% off their order with the promo code HOH. If you want to try it, now's your chance.