there's no denying it, i'm a sucker for a gallery wall. i love EVERYTHING about them! when we moved, i thought the boy might move out with how many collages of wall decor he had to hang. one would think after 3 years i might run out of wall space, but no…i keep finding new art or photography that must go in the house. in this post i've collected a few inspiring walls that make my heart swoon.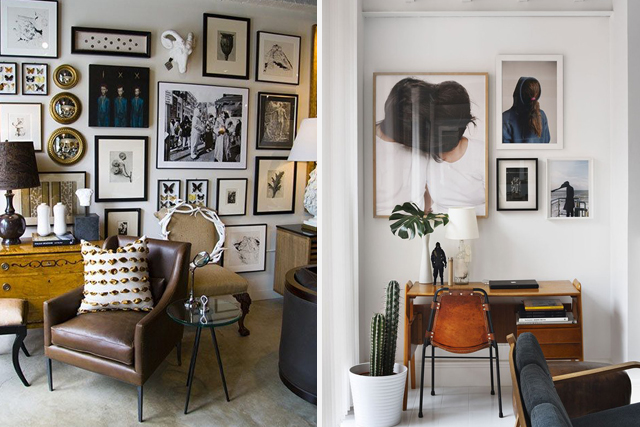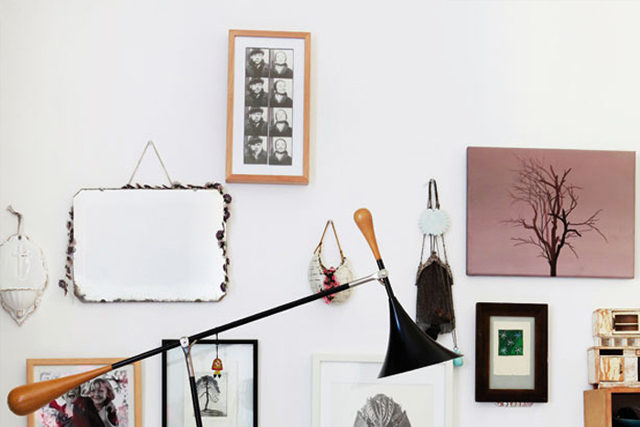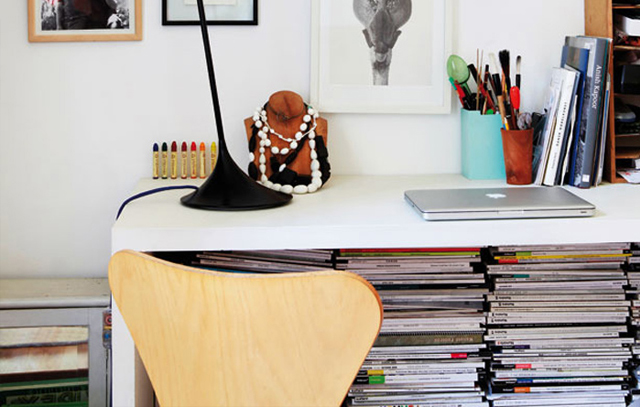 helena rohner home via elle decor espana

it's a great way to showcase a collection…and being a flea market junkie, collections i have…framed photos i've taken of my children, vintage panoramic photos i've collected over the years, clip boards, antique cameras, random artwork, mirrors, antlers…ok, maybe i should stop because it sounds like i should be on an episode of hoarders. however, i do love that it is a great way for me to view, share, and enjoy my mementos and curiosities daily…otherwise they just get tucked away in a storage box collecting dust…also, i can swap out a photo or piece of art when i need a change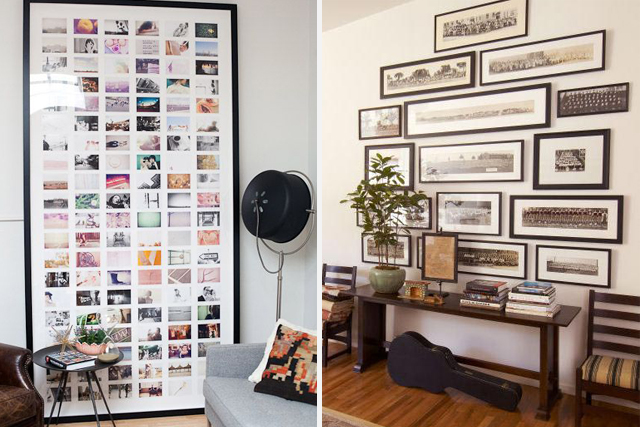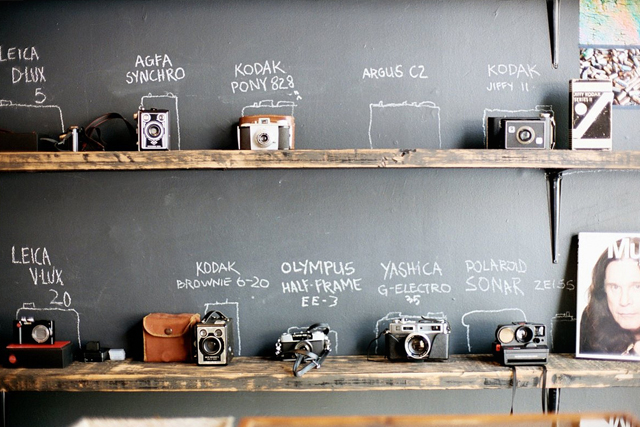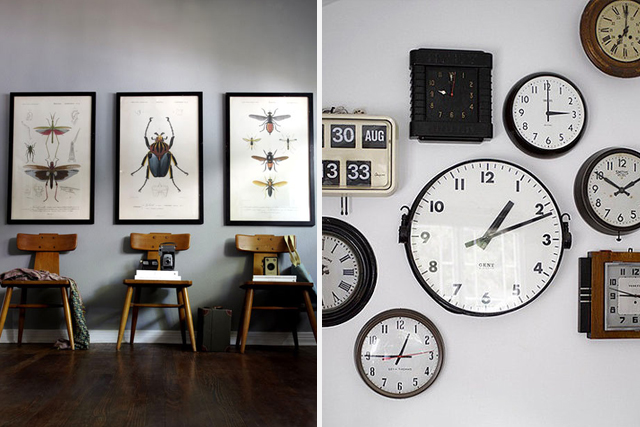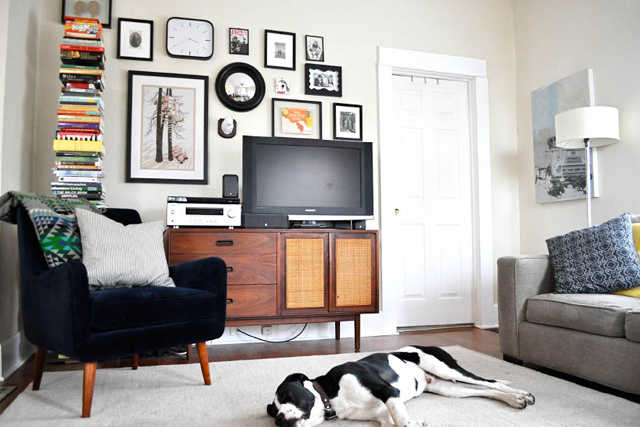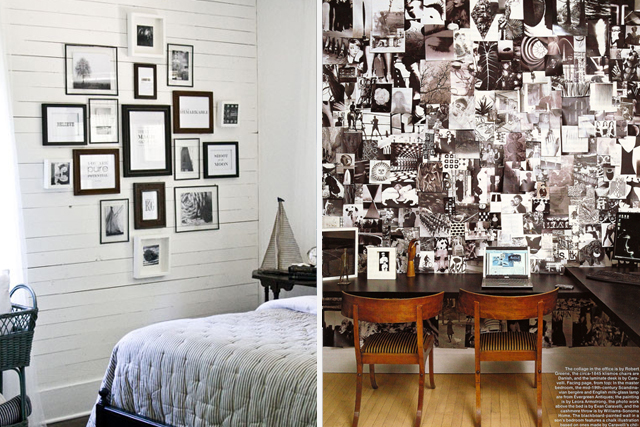 D.I.Y. — a helpful hint that made my gallery walls easier for the boy to hang is: 1 – layout your collage on the wall, 2 – place craft paper under each frame and cut out pieces to the same size, 3 – arrange and tape the craft paper to the walls, 4 – ask husband nicely to hang them for you, 5 – sit back, sigh and admire your wall…and there you have it…it's so easy, it's bananas!