Beautiful Distractions No. 3
Last Updated on January 14, 2022
Beautiful Distractions is a quick list of my favorite things. Be it currently coveting, thinking of, reading, or shopping for, I hope you enjoy them as much as I do, and happy Friday the 13th!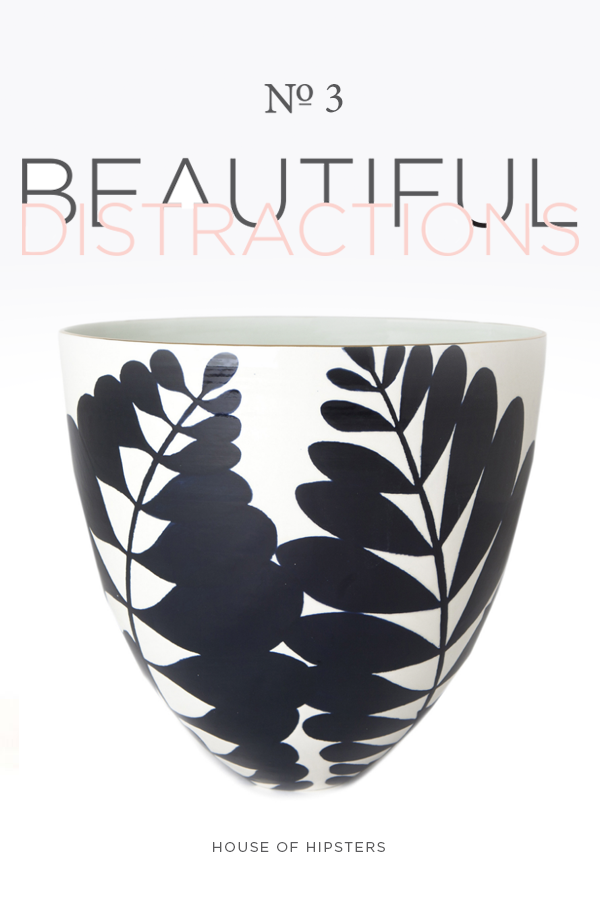 With the basement renovation underway, I've been shopping for a simple wood mirror. Oddly more difficult to find than I thought it would be. Here's one that I'm considering for the basement.
One of my favorite One Room Challenge makeovers uses my two loves: vintage and pink.
Sam Barsky knits sweaters of places and then takes pictures of him wearing the sweaters at those places. Quirky. Genius. Love.
I'm looking for new bedding in the guest room, and this blush number has my eye.
See the a-mazing bowl up there? Oh, I want it so badly! I've been drooling over it for about 6 months now. Must figure out how to afford it.
Erin Loechner's new book Chasing Slow just came out this week, and I really want to pick it up. Love her minimal style.
Elle Decor spills on the 10 Home Trends The Will Shape Your House in 2017. Those butterflies give me all the feels! Don't you agree?
This brass obelisk would look fanfreakintastic on my mantle. Just saying.
My gal Erica Reitman is over on HGTV with the Ultimate Planner Guide For 2017. If your New Year's Resolution is getting organized, this post is for you.
My favorite app of the year so far is Plann. A visual designer and scheduling app for Instagram.
House Of Brinson is shopping their home, and wow they have some beautiful treasures. Susan pulled some amazing vintage pieces from her grandfather that she had stashed away on the third floor of Stonyford. Susan, can I please shop at your house too?
Read More Beautiful Distractions