Rugby Shirt – Trending Fashion
Last Updated on December 15, 2021
Yesterday I opened my new J. Crew catalog and the rumors are true. It's official, the rugby shirt is back in style. 1984 called J.Crew and said what the world needs now is not just love, sweet love, but rather a re-release of a tomboy favorite. Slowly but surely the Save By The Bell look is making a comeback. I've seen mom jeans, tight rolled cuffies, choker necklaces, and now this…well, technically this is not a comeback…probably more of a throwback…but still, if you can see past the color, you'll be drooling over a lot of pieces in this home.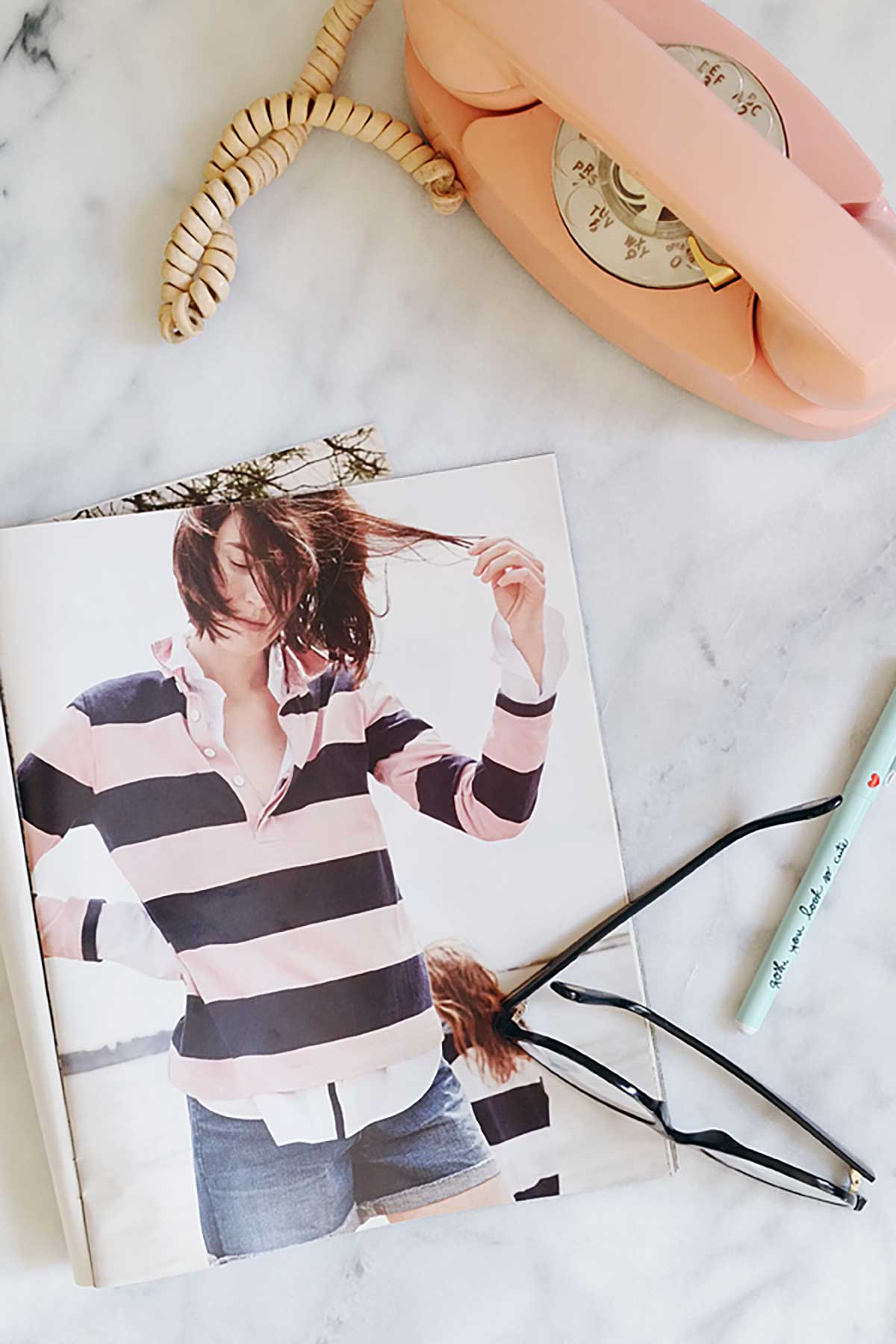 My mom bought me my first rugby shirt when I was like 13 years old. It was mustard gold and navy blue striped (high school colors…had to show a little T-Bird pride). While back-to-school shopping, I saw it at the mall, in the window of the GAP, and begged her to buy it for my birthday.
Wearing clothing from the GAP back then was almost as cool as owning a Hard Rock Cafe or a Banana Republic t-shirt. Pair it all with a cloth Espirit tote bag and denim jean jacket and junior high was a breeze. Ya, I bought into the whole popular girl group thing back in 7th grade…didn't we all in some way shape, or form?
Rugby Shirts With A Modern Twist
Anyhoo, let's get back to the matter at hand — the rugby shirt. There is was in print, but was it elsewhere? Let's scour the interwebs to find out.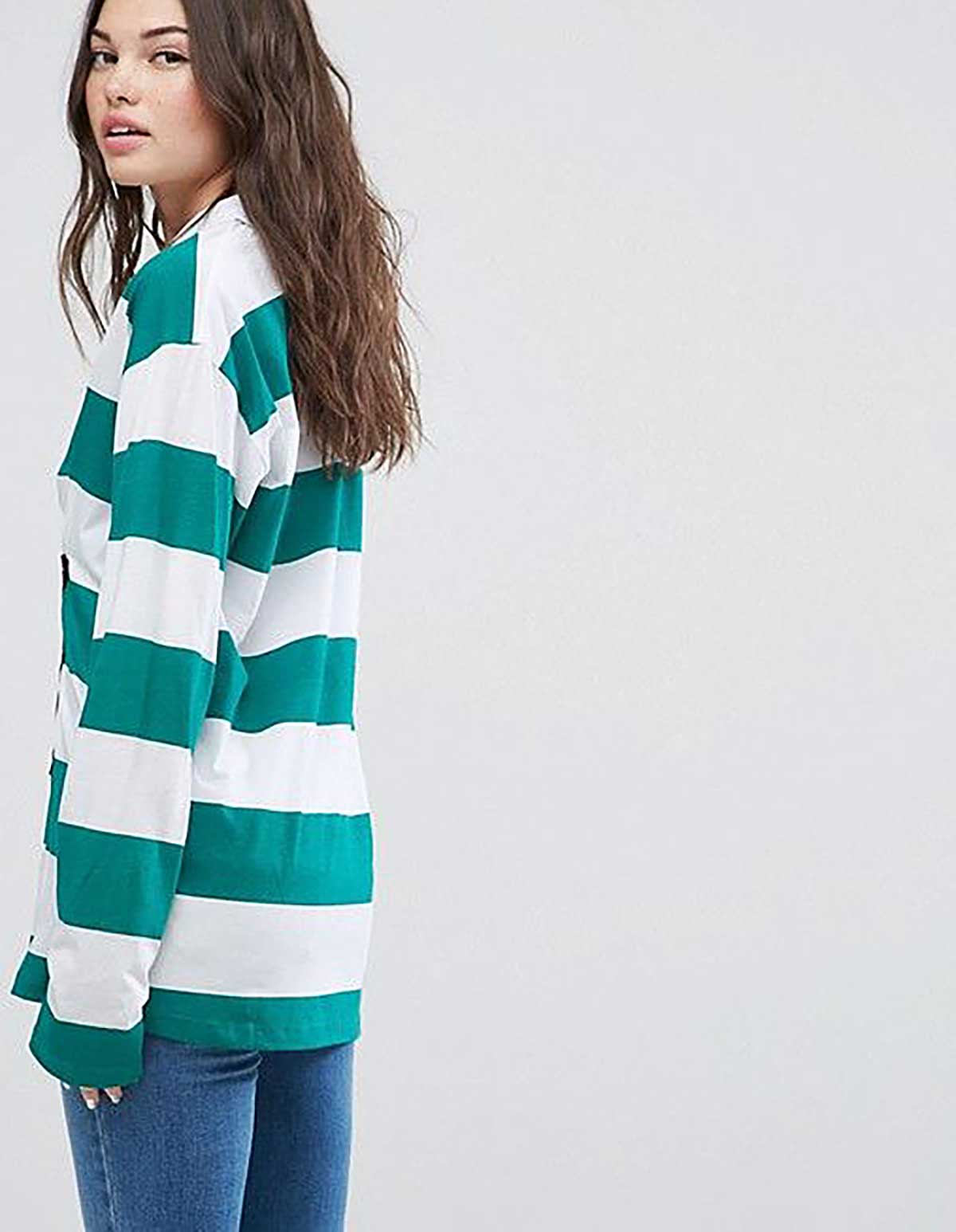 Green and White Striped Rugby Shirt – no longer available
ASOS was a 10-4 good buddy, but Zara and H&M were a surprising miss. Nothing to be found. Although I did get distracted by this pale pink jammie top. I gotta say, whoever decided it was fashionable to wear PJs to nightclubs is brilliant. High five you!
Of course, the always fashion-forward Kylie + Kendall have their version of the rugby shirt out there (which is on sale for a song BTDubs). And it's super cute. AND if I wasn't grounded from spending I would buy that sucka in a heartbeat.
Looks like Marc Jacobs hopped on the rugby shirt bandwagon as well, but he gave it his own twist. I'm gaga for it. Check out that cute minidress. Holy heart eyes for days. However, this little number is a bit outta my price range…but it sure is pretty to look at.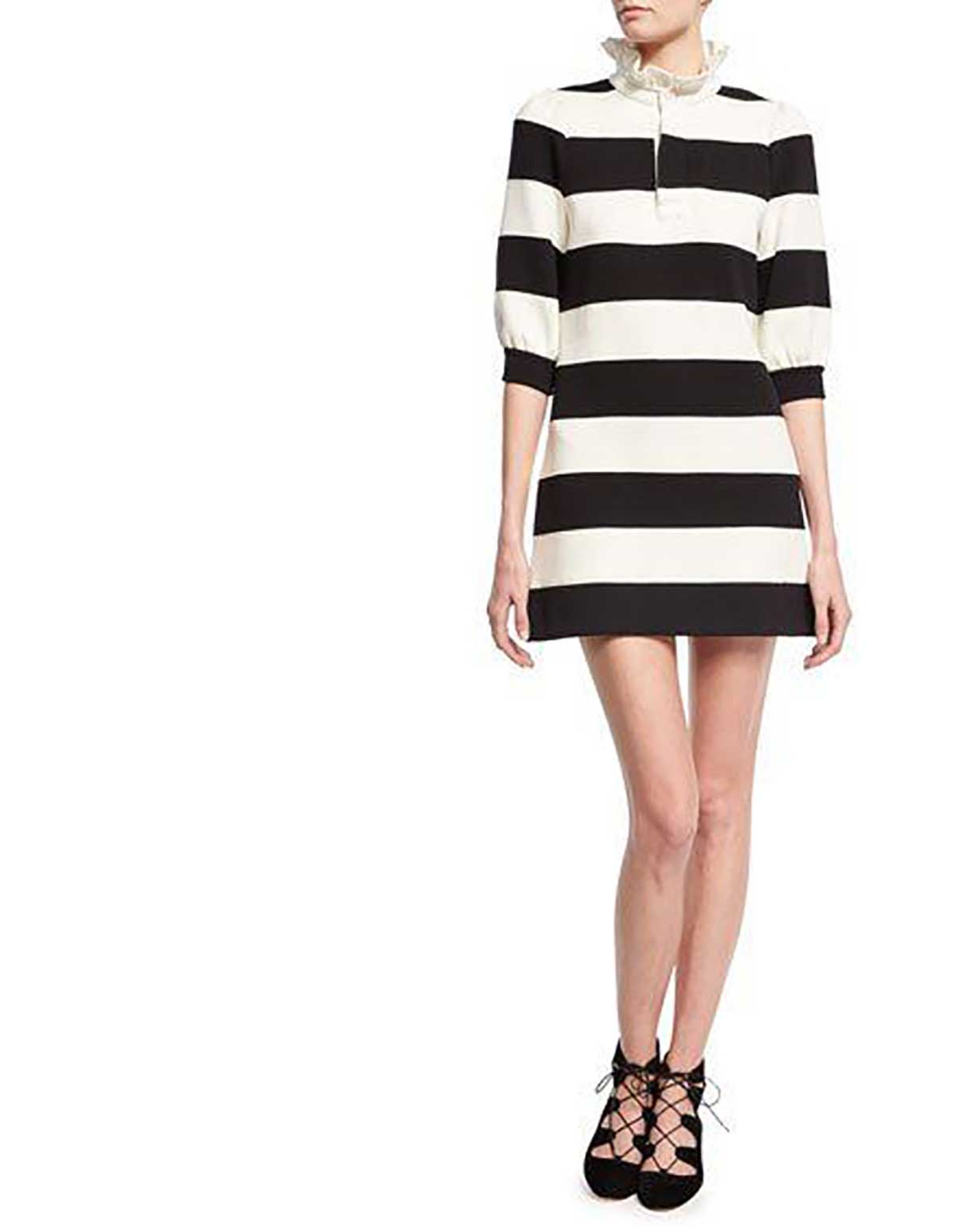 Marc Jacobs Rugby Stripe Minidress
Then I tried Shopbop. If there's one place that is always in the know, this is the place. I typed "rugby" in the search field and hit the jackpot. Ding! Ding! Ding! From backpacks to water bottles to sequin jackets to dresses. This fashion site is a rugby shirt goldmine.

So a sparkle rugby shirt hoodie (no longer available) might be better than wearing jammies to a nightclub. What do you think? Are you bold enough to throw this on? I gotta say whoever dreamed up this little nugget must have thought to themselves if House Of Hipsters was a sweatshirt…

Rugby Backpack – no longer available
Yup, even the accessories are rugby-themed. J.Crew was right on the money. And after flipping through the catalog a bit more, I might have seen their original barn jacket reissued (but only in men thus far). Gasp! Now if only someone at NYFW can roll out the plaid flannel button-downs, baggy distressed jeans, and Doc Martens, I'll be rockin' that look.
Get More Fashion and Styling Tips
All About The Layers – Dressing For Spring