Some of you already know, but I have 99 problems and pillows might be #1. Just call me Aunt Fossi with the coordination of a T-Rex, dancing drunk on the table with hot pink lipstick…read the old post, I swear it'll make sense.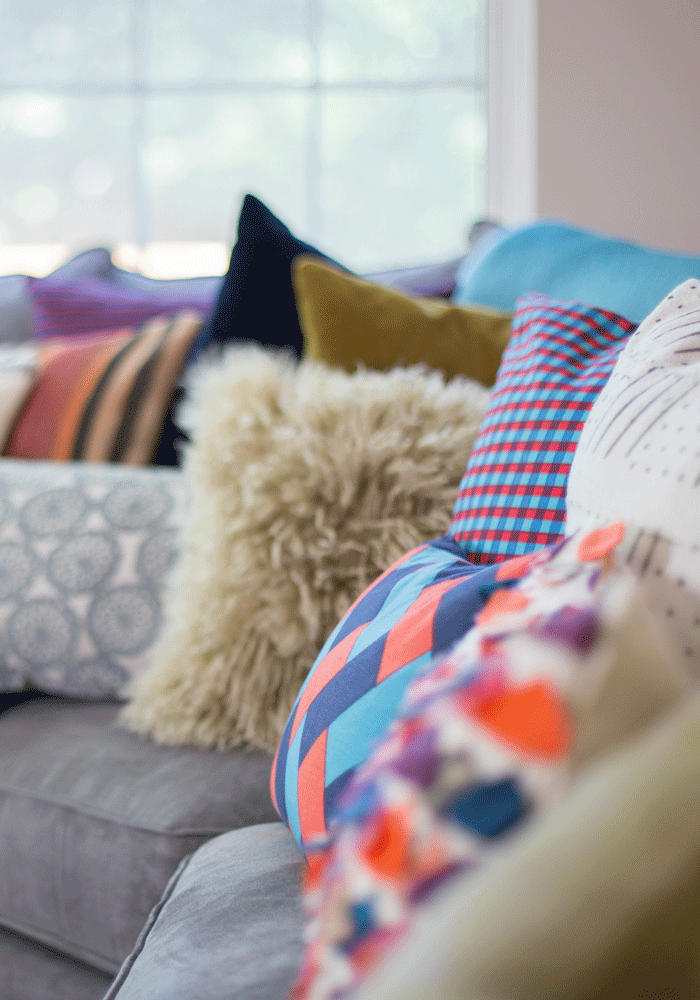 Photo by Laura Rose Davis from Everyday Charming
Anyhoo, back to pillows…mixing all the patterns, colors, shapes, sizes… Frankly it baffles me. Well the gals over at Unison home store heard my pleas for help after reading one of my latest, "I Make Emily Henderson Cry" posts. They sent me a sweet email saying they'd love to help me out and asked if I could stop over. Are you kidding? I'll be there in 5! TAXI!!!!! Thank gawd for these people! Virtual hugs all around.
MORE AFTER THE JUMP…