How I Found The One
Last Updated on November 25, 2021
When you were dating your significant other, did you know he or she was "The One"? Like THE One? Or maybe you're dating someone now and wondering if they might be The One? Back in the day, I went round and round the revolving door of dating. And let me tell you, I got really tired of dating. Let's get into the next phase of life already, am I right? Raise your hand high if you ever had that thought.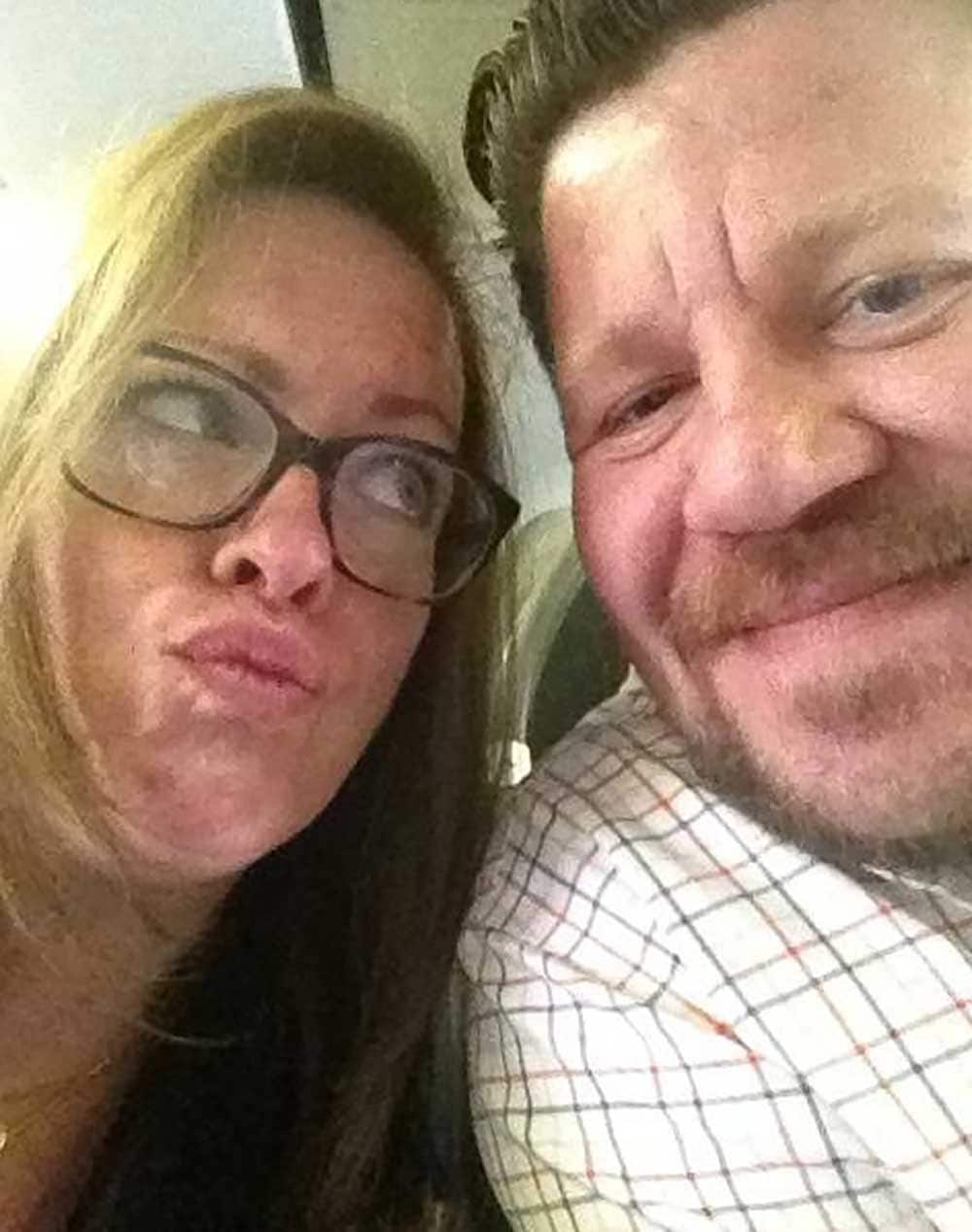 Being one of the last in my circle of friends to be married was difficult. In fact, one of my girlfriends married her high school sweetheart, had a baby, got divorced, remarried, and got pregnant again all before I met The Boy. Oddly enough that scenario was a tough pill to swallow. I remember smoking (BTDubs, I quit 8 years ago…but that's another post for another time) on my apartment deck, thinking after my latest break up how unfair life was…and to whom it may concern, if you're reading this, you know who you are. I had a career, was easy on the eyes, and had a sense of humor…eventually I came to the conclusion the whole situation was too frustrating to fret over. I was a half pack into my Parliament Lights that evening when I declared my relationship status as single by choice.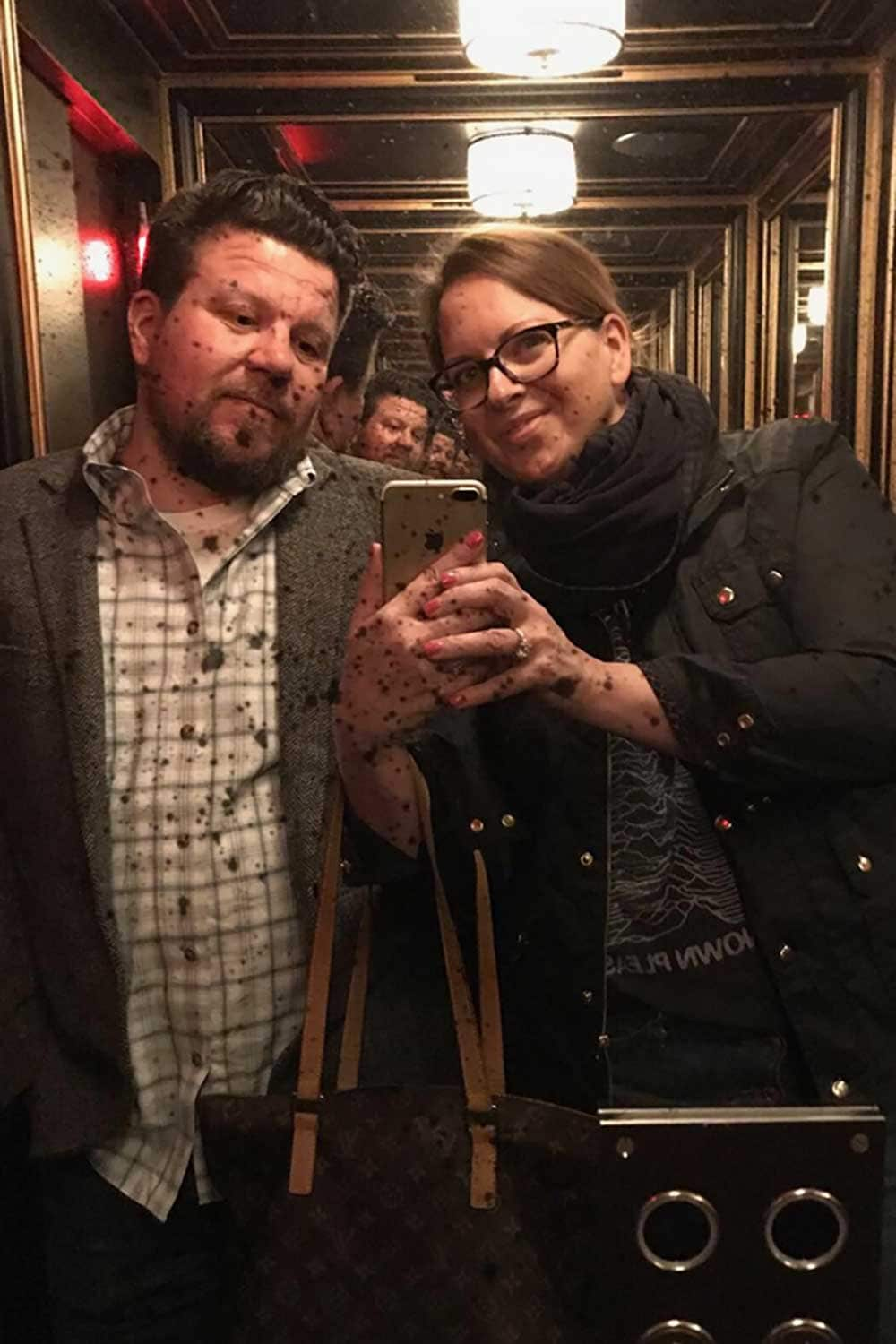 I also remember vividly thinking on my commute home from work not too long after that: I'm going to marry a European boy with a fancy accent who drives a BMW. Like it was just this matter a fact kinda statement that popped into my weird brain. I giggled and thought to myself girl, you are the weirdest of weird. But if that's for realzies, he better have a damn good accent.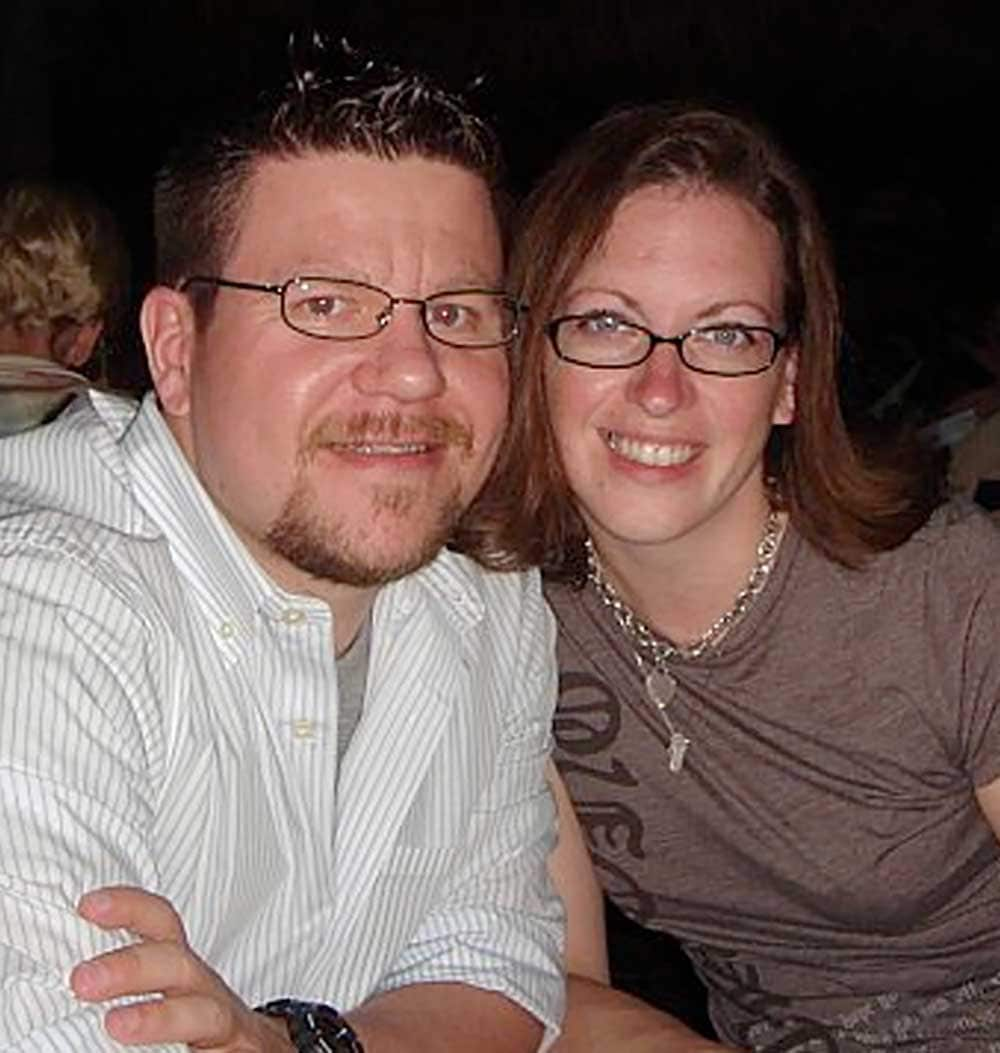 (Look at how young we look!!!!!)
I had been dating via match.com before online dating was the norm. Pre-Tinder. Heck, pre-iPhones. The whole thing was slightly taboo but still better than meeting a boy who was half in the bag at a bar. That was soooooo not my jam.
One of these days I'll share with you some of my online dating experiences. To this day they make me laugh so hard, but let's get back to The One.

I was pretty underwhelmed with online dating in general, but I kept renewing my Match account. Hopelessly optimistic or was it complete boredom that kept me reading random profiles. The Boy kept popping up into my suggested matches for your section. At this point, I had rolled my eyes more than a few times at his photo, but something made me click to read his profile one evening. Nothing special there either…in a nutshell it was I like to golf, watch football, and hang out with friends. Ooooh, mighty original my friend. Do you also like long romantic walks on the beach? I'll betcha you like beer too.

I don't know if it's the case anymore, but on Match you could see who was looking at your profile. Sure as shit, there he was. After a couple of weeks, I think I finally emailed him and said, "are you gonna keep looking at my profile, or are you gonna finally talk to me." Yup, I was just slightly straightforward.

We emailed and texted back and forth for a couple of weeks, and he finally suggested meeting in person. Ummm, well, ok, I guess. Can you see how excited I was? Oooooph. Did I really want to go through all this baloney? Couldn't we just keep texting? That was entertaining and fun. Meeting in person, was work. It took effort. Plus, all the other frogs I dated were just such disappointments. But there was a tiny voice in my head that said, somewhere out there was another little freak who would love me for all my little quirks.

He chose a nearby restaurant on a Sunday afternoon. At least he wasn't interfering with my Friday and Saturday night. I also had this rule about advanced notice. If it was Friday and you asked me out that night or the following day, that just meant you had nothing better to do. I would always say I was too busy drying my hair or doing my nails. Hmmmm, writing this all out, maybe there WAS a reason I hadn't married yet. But, I wanted the respect of being in the plan. If you wanted to date me, you better ask me out by Wednesday if you wanted to see me on a weekend. The Boy however, he threw me for a loop. He asked me out on a Sunday afternoon a week in advance. It was in the time span, so I couldn't refuse. Alrighty Boy, let's meet.

(The Boy was so excited that I dragged him to Lollapolooza)

Sunday morning kinda came and went, and we were supposed to meet at 2 PM. In my book, that meant like 3:30 PM. In The Boy's book, that meant 1:40 PM. He called to tell me he had arrived. Again, he threw me for a loop. Why??? Why are you early??? What kind of sorcery are you throwin'? My response to that was to run to the mirror to see if I really needed to take a shower…palm to forehead.

By the time I got there, even the waitress was feeling sorry for him…she thought he was being stood up. It was super sunny outside and dark inside, so apparently I made a very heavenly entrance when I walked through the oversized wood doors. I ordered my standard vodka and tonic, and we chatted for a couple of hours. No awkward silence. No mention of the weather.

He told me how he moved from Germany to The States when he was 16. Wait, you're European? But you don't have an accent? He explained that high school kids can be mean, and to knock out a German accent, you lock yourself in your bedroom for a summer and practice English with MTV.

Unbeknownst to me, I had parked near his car…a BMW. As I waved goodbye I kinda chuckled while thinking back to my odd premonition about The One. Nah, that would be so silly and way too weird. Impossible. I drove back to my apartment.
Sunday night meant watching Sex And The City and painting my nails with my kitty Sam curled up next to me. My phone rang. It was The Boy. He wanted to know when we could go on another date. Since that Sunday afternoon, we haven't gone a day without talking to each other…and it's been eleven years ago this month, and I'm no longer single by choice.

More Personal Musings From Kyla