Domaine Home Feature
Last Updated on September 20, 2023
OMG! OMG! OMG! I'm totally geeking out! In fact, you could say I'm a giddy little school girl jumping up and down with glee. My pipe shelf photo was one of the 14 chosen in the #MYDOMAINE Instagram Challenge! All participants were asked to show off their proudest organization moment. To be included with names like Honey Lake Studio and Kapito Muller Interior is an incredible honor and pushes me to keep doing what I'm doing. SOOOOO, a big shout out to Domaine for including me in this list. You have no idea how happy you made me!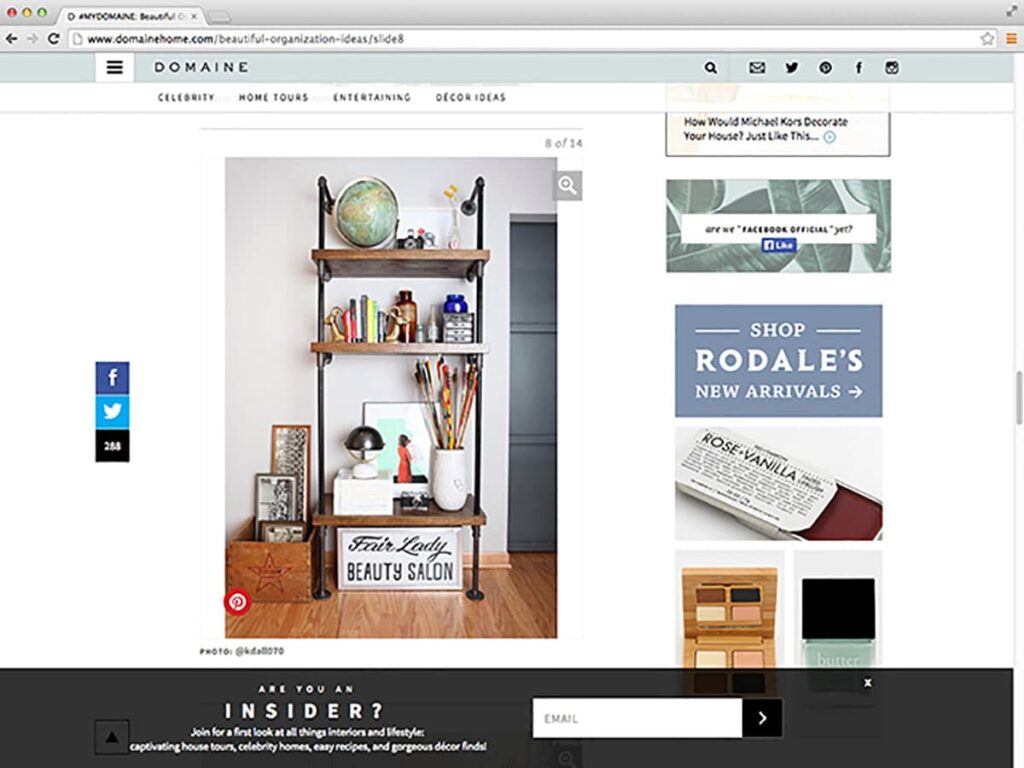 You can check out the entire feature here on Domaine's site and be sure to pin my photo for good karma =) Also, if you want to learn how to DIY your very own pipe shelf, I have the instructions right here! Cheers guys!


Discover More DIY Home Decor Ideas On House Of Hipsters
These DIY marbled mugs blew up the interwebs, and they are so easy to make and perfect for gift-giving. You only need some old nail polish, a white mug, and water in a plastic bucket.
If you're looking at wallpapering a room, I'm sharing my best wallpaper 101 tips. Nail it like a pro the first time.
I DIY'd my guest room closet into a reading nook closet with a budget of almost nothing. See how I made it.
See how I created this antique dresser vanity for the powder room we call Potty Paradise.
Want to jazz up your ceiling? Learn how to install a ceiling medallion. It's one of the easiest DIYs ever!
Talking about how being weird is pretty cool. From goats meeting otters to men being photographed with their cats.