Hey you guys! This is a post I've been meaning to do for quite some time. A post to share some love, show some support and introduce you to a few really cool blogs I enjoy reading on the daily. You all know Grace and Laura, but in the sea of amazing blogs, I have some other hidden gems. Some you may know, some you may never have heard of.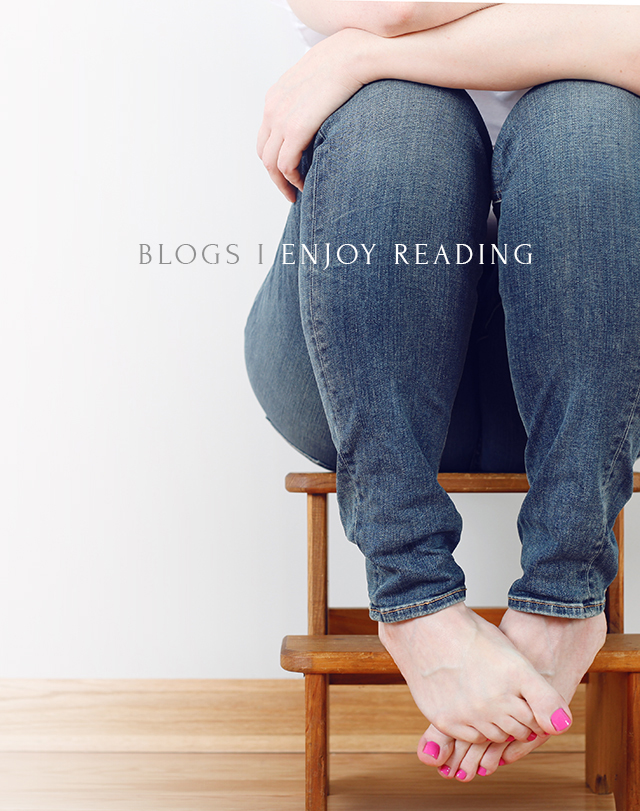 MORE AFTER THE JUMP…
I absolutely love the blogging community. Everyone is so nice, supportive, and so helpful. Everyone seems to know everyone else. Many new friendships have blossomed. Most with people I've never even met in person. Sometimes it seems we are all on a quest to find the next best thing. Yes, I started reading blogs years ago like Designlovefest, Style by Emily Henderson, Smitten Studio, Atlantic Pacific, Design Sponge…you know, the big guns. And I still read them today, but I also have some other favorites. So are you ready for a journey thru blogland? A little adventure to explore something new? Let's go!
Brave New Home is written by this rad chick named Jennifer. She has mid-century Skandie style and can DIY the cutest home decor. I met her thru linky parties and fell in love with her blog immediately when I read her Entry Reveal post. She's a momma with an obsession for home design. Just my kinda girl.
This House Might Be Bigger Than The Three Of Us. If you are doing any weekend warrior slash DIYs with power tools or paint, please read this blog. Ashley lives in Kansas and is a diehard Kansas City Chiefs fan. Don't believe me…check out her front porch. It puts mine to shame. She has quite a few knockout makeovers and DIYs but her master bedroom, closet loft, and bathroom makeover pretty much take the cake. Ashley is also a professional photographer.
Colour Saturated Life. Okay, I'm just going to say that the photography on this blog is knock your socks off perfection. Yes, Gilly is a professional photographer but still. The site is gorgeous as are the posts. This cutting board DIY is one of her latest posts…gorgeous, am I right? I also love her decor. Bold splashes of color, mixed with industrial, vintage and new. Yep, right up my alley.
Simple Stylings. While working on the Lakeside Remix with Laura, I was introduced to Summer. She does some cute stuff with a coastal flair. Her office is to die for. And I love this DIY Faux Flower Metal Letter which I'm thinking about making for my daughter…she's going to go cuckoo over it.
Yellow Brick Home. You guys need to see Kim and Scott's home. Seriously, the work and creativity they've put in…well, it's blood, sweat, tears and a whole lotta awesome. Kim introduced me to DIYing giant frames and engineer prints for which I'll forever be grateful. One day she commented on my blog and I about fell over. I couldn't believe someone so cool was commenting on my little blog! If you stop by, don't miss this post showcasing her vintage photo gallery wall.
AVE Styles. I met Alex at Alt. She's super fun and SUPER stylish. In about 5 minutes she taught me more about Pinterest than any ever book could. Style is her main game, but she's also an art director and Pinterest marketer. She's like a little fashion guru and if she ever had coffee with Anna Wintour, well, Queen Vogue might just bow to Alex. Don't believe me that her style is bonkers? Just check out what she did for the 2014 Epiphanie Lookbook.