Pretty Little Things
Last Updated on May 6, 2022
Last week I started a new weekly post called "pretty little things". this week I think can probably tell I was inspired by summer, camping, and nature…something I've tried to incorporate in my own interior design. I'm also getting so excited for our visit to Camp Wandawega…so that was channeled a bit as well.
In the list I've gathered below I have to admit, I do have a couple of the items…I just could not resist including them because they are just so good. my favorite item is the ceiling lamp from pieces out of Atlanta. this vine pendant was one of my first purchases for the house…a bit spendy, but completely worth it. I was on a mission to replace the brass and glass builder-grade hunk-o-ugliness that hung in my foyer. it is so pretty at night…if you use a half chrome bulb, it just makes the entire room twinkle. everyone from the postman to the neighbor's comments on it.
I also have the beekeepers club keychain from Three Potato Four. Stu and his wife Janet have been my go-to for many of the antiques in the house. he also helped me when I was designing the dude's bedroom…I needed something large but not heavy to hang on his wall…Stu suggested his rhino wall hanging…it was perfect for the space. At first, I was hesitant to email him for help, but he answered back right away and was super helpful…great customer service is so refreshing!
anyhoo, here is my list of pretty little things for the week. I hope you like them…and don't worry, the sources are at the bottom!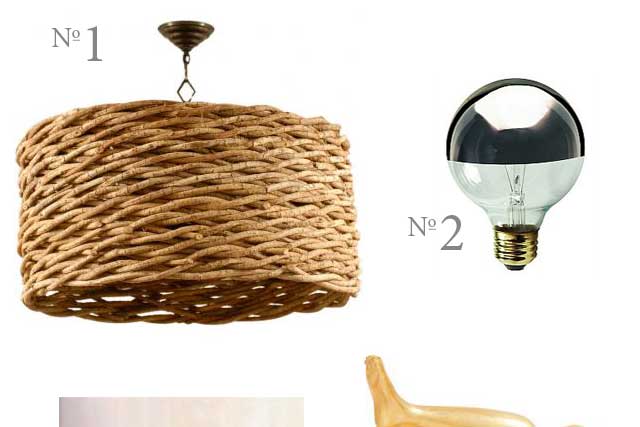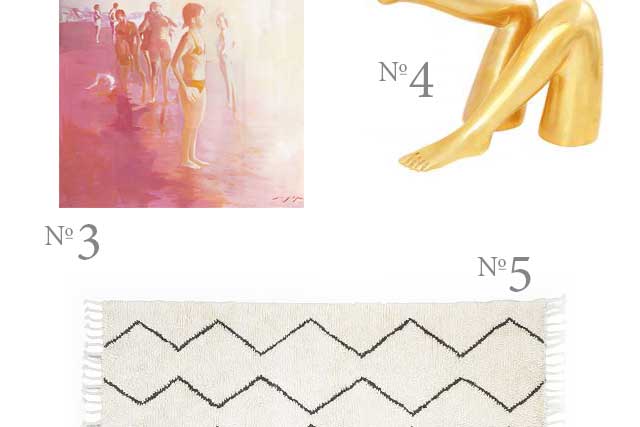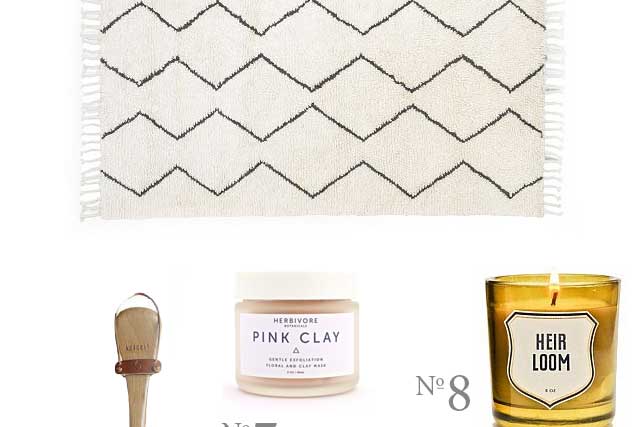 1 – vine pendant chandelier
2 – half chrome globe light bulb
3 – end of roll print
4 – brass legs
5 – souk rug
6 – artisan canoe paddle
7 – clay pink mask
8 – izola heirloom candle
9 – dark seas print
10 – brass branch side table
11 – motel keychain
12 – pink dinosaur succulents planter
13 – camo shorts (no longer available)
14 – vintage arrows