Meet You At The Barre
Last Updated on December 8, 2022
Since Little Maus was born, I've been struggling with my weight…well, I've been struggling with it for almost the last 6 years really; let's get real here. After baby number 1, I was really getting myself back in shape, but that all changed after this last pregnancy. Your body is just NOT the same. Arms, hips, butt, boobs…and being over 35, forget about it. I mean, I'm not looking for a thigh gap or anything, I just don't want to feel like I have to sausage myself into every pair of jeans I own on a daily basis.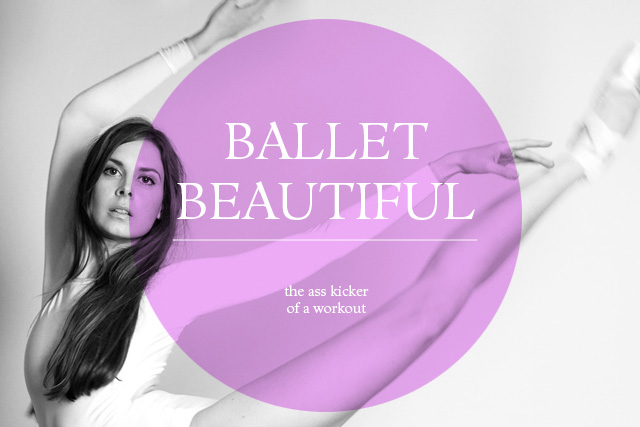 I know cardio has to be part of my weekly exercise routine, but man do I hate running. Last April, I tried so hard to embrace it by training for a 5K, but my ankles and knees didn't agree with my mindset. I knew getting my body back in shape would require some pain, but limping and being unable to pick up a baby was not going to suffice in this household.
A new plan of attack had to be set in motion. If you remember my Om Zone post, I really did have great intentions of becoming this fitness guru in 2013. and don't get me wrong, I still go to om zone every Monday night at Tribalance and also attend their hot yoga and gentle flow classes, but I needed more cardio in my life. Cardio, my arch-nemesis…grrr.
I've been really interested in attending a barre class at the bar method studio near my work. But since the class itself would take up 1-1/2 hours of my 1-hour lunch, it was not going to work in my schedule. enter a morning email from daily candy featuring Mary Helen Bowers and her company Ballet Beautiful to save the day. Her videos are amazing! since this is something I had been wanting to incorporate into my existing workout plan, I chose to purchase a few streaming videos over the monthly subscription. And seriously, how cool is it that I can stream them from any device anywhere!
After viewing the previews, I chose the cardio bundle, the swan arms cardio, and the hip & thigh blast. the videos are about 10 mins long each, so for the first time this morning, I kicked and plié'd like an awkward pterodactyl, loving every minute of it. do not let her sweet face fool you, this lady is a true ass-kicker. I do Tracy Anderson, so I figured how much more difficult could this be, am I right? I cursed at her loudly, my butt writhing in pain and my legs and arms felt like lucifer's flames were burning inside my skin…but that is what cardio is about right? And hey, it's better than running.
So if you are looking for a low-impact cardio workout you can do from home that doesn't break the bank, Ballet Beautiful might just be the ticket.
Read More On House of Hipsters
Best Home Gym Equipment and Workout Gear