15 Camel Coats I'm Loving For Fall
Last Updated on October 14, 2022
The camel-colored coat is a classic piece in any wardrobe. Today I've rounded up 15 camel coats I'm coveting for fall, and yes, this simple statement trench is definitely on my wish list.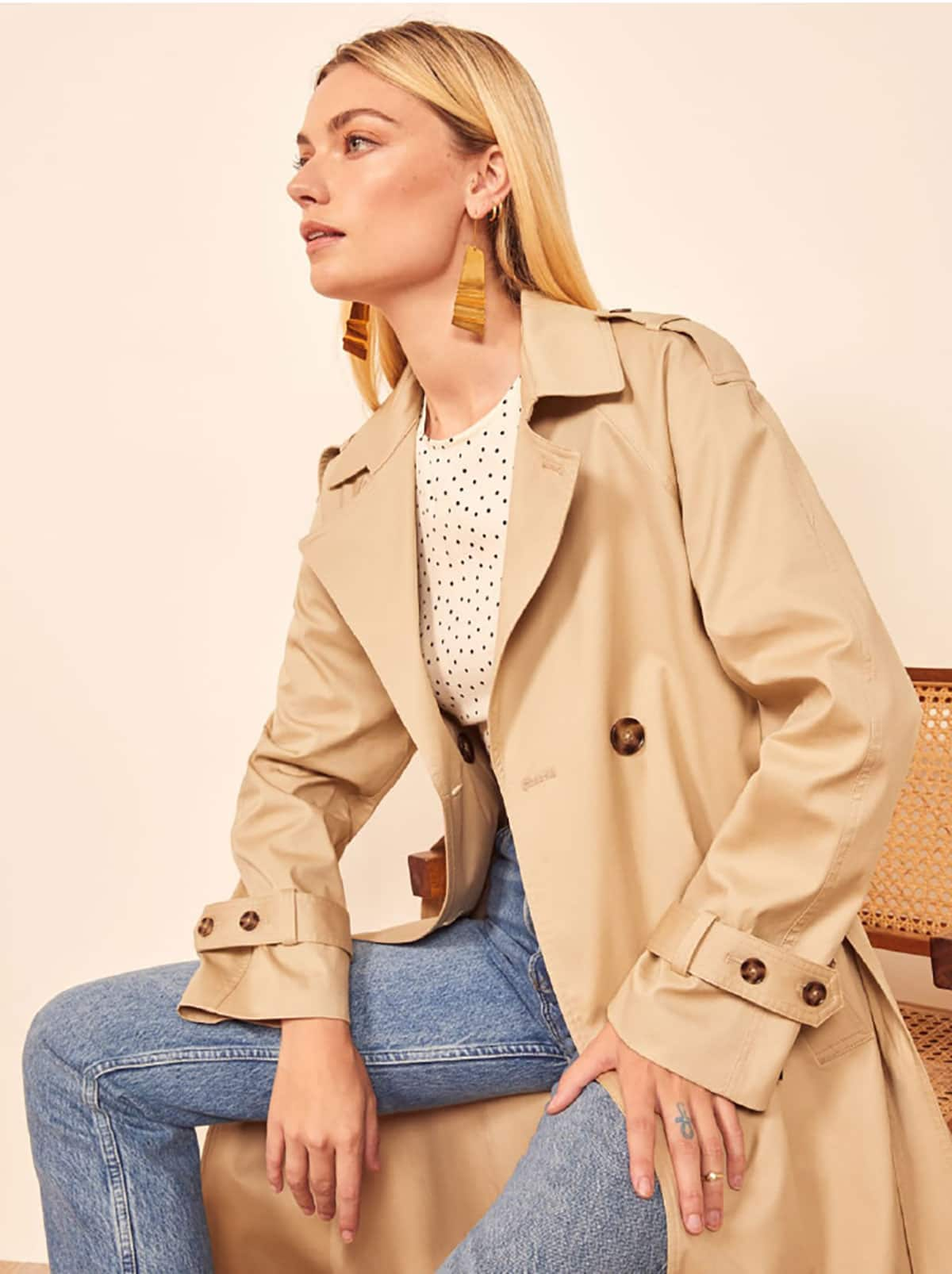 My love of the camel coat runs deep. I purchased my first at a thrift store years ago and still rock it today. They are incredibly versatile because you can wear them with any color, be any shape, and dress it up or down. Jeans and cute sneakers. Dress pants and heels. Yoga pants and a sweatshirt. Navy, black, brown, gray…check and check…anything and everything. As I said, there's no wrong way to wear a camel coat.
above camel color coats sold out
I tried to shop for coats in every price range. Depending on what you click on above, the price might be $27 or it might be $1000. Is there a difference? Ya, kinda. Let me explain.

If you've never tried on a jacket by Mackage, please find one the next time you're out shopping and just try it on. Even if there's no way you'll drop this kind of money on it…try it on. No, it's not made from unicorn tears, but I swear you'll notice the difference immediately.
You can usually find Mackage at Nordstrom, Saks or a Neimans. I own two but never paid full price. I wound up buying both from eBay a couple of years ago, and I couldn't be more pleased with them. No pilling. The wool has a heavyweight, and both are extremely warm.

Last and possibly the best is this little number (no longer available – was from Boden) with a surprise in the back. The color blocking is oh so fun…and it comes in green (no longer available) as well which secretly I might like better than the camel coat. Shhhh, don't tell, but it's the navy and pink surprise in the back that makes it utterly gorgeous.