Thank You
Last Updated on January 3, 2022
Well, you guys have made my heart go pitter-patter. Writing about my sister's death was not easy for me, and I sat there for a long time before I pressed publish. Thank you for your kindness. My inbox has been overflowing with sweet messages. It means the world to me that you read my story. Just bringing her top of mind makes me smile. I know she'll never be forgotten. So for that, I will be forever indebted to you.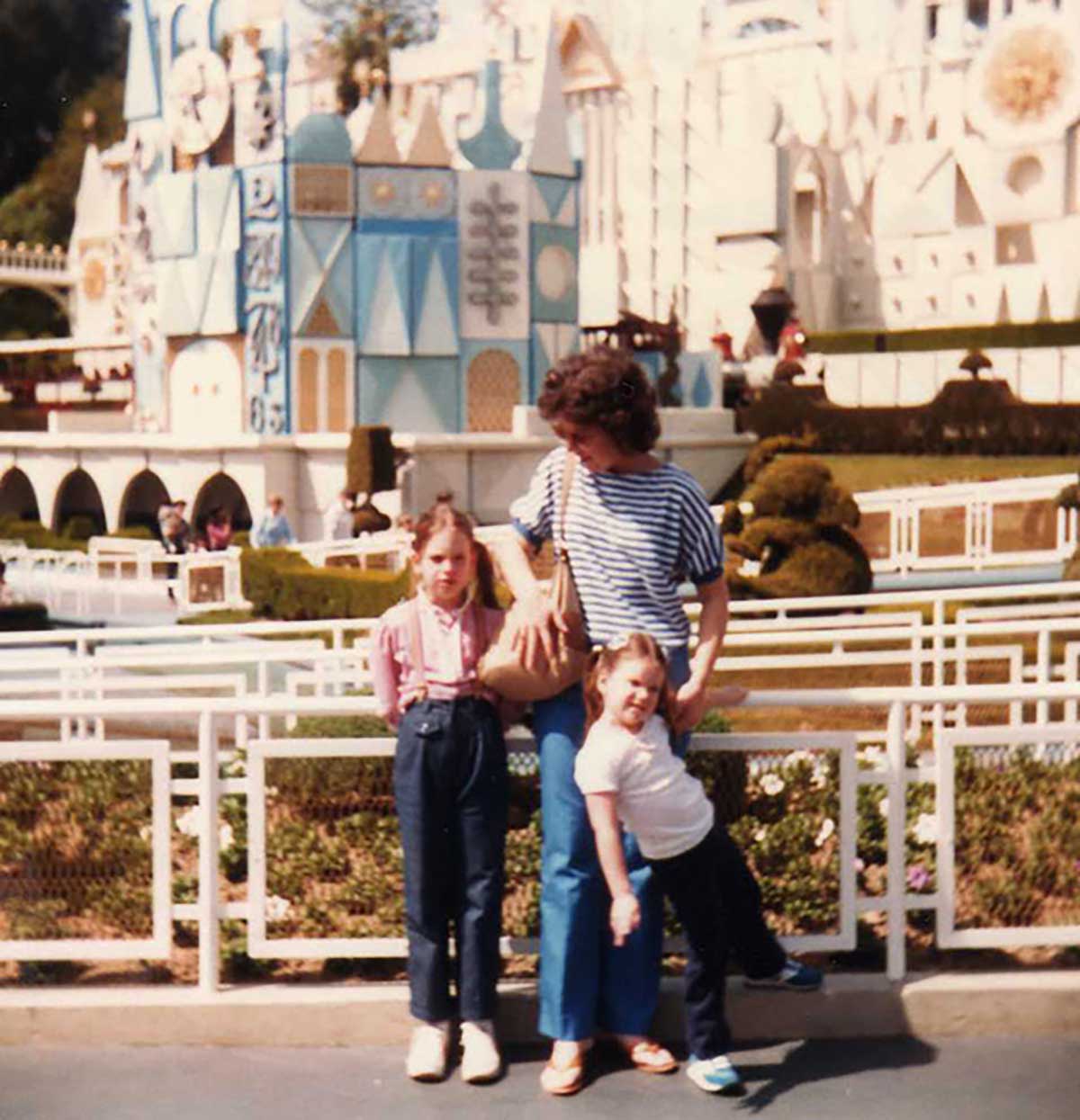 And how about that picture up there! That is me with some jazzy high-waisted denim and suspenders…because apparently, they weren't high enough…along with my mom and sister standing in front of the It's a Small World ride.
But, let's get back to the fun stuff already! Out with the sad and in with the Friday Fun Links! Before I take off on this long holiday weekend, I wanted to leave you with some fun reading material and of course shopping links.
If you haven't seen the movie Amélie, Netflix it tonight. It brings out my inner francophile, and the photobooth scrapbook makes me giddy as a school girl! Domaine just posted a get the look of Amélie's Parisian Apartment. No longer published.
This awesome new store called Bright Lab just debuted these pretty little string lights. I love all the colors!
If you've been watching my Instagram, I'm going to be DIYing a chair soon and reading this post by Orlando over at Homepolish. I'm so excited to get this one started.
Zoe Karssen has always rocked my world with her sweatshirts, but I think this one is number 1…get in my closet already!
Last weekend we noshed on some burgers at Au Cheval. I got to wash my hands with this soap and fell in love. I looked so weird-smelling my hands over and over again, but I'm telling you, it's soooo good!
I'm going to start designing more free printables for you guys, but I need opinions. Would you like free printables or free desktop backgrounds or free phone backgrounds or yes all three of the above, please?
I'm going to mosey on over to Target tomorrow in hopes that I can snatch up this super cute white pitcher with gold accents.
We'll be relaxing and grilling on the new patio this weekend and listening to tunes on this portable speaker. What are you guys doing this weekend? Got any fun plans?
Feeling sad? Watch the video of Taylor Swift's new song "Shake It Off"…it's such a fun little song. Let me tell you, I listened to it a lot yesterday!
Feeling bored? Let's both try to master this cute little ponytail wrapped in a scarf.
HAPPY LABOR DAY YOU GUYS! I'll be seeing you in a few days!