50s Fashion Is Trending
Last Updated on September 19, 2023
The kids these days might be rocking that 90s grunge look with their Doc Martens, overalls, and choker necklaces, but did you notice 50s fashion is trending? Shoutout to Mrs. Maisel (click for her home decor) for bringing this look back. Don't know about you, but I'm breaking out the pearls and embellished cardigans.
Today I've pulled together some high and low looks so you can incorporate that 50s fashion trend into your wardrobe too. From Miu Miu to Walmart, it's all here.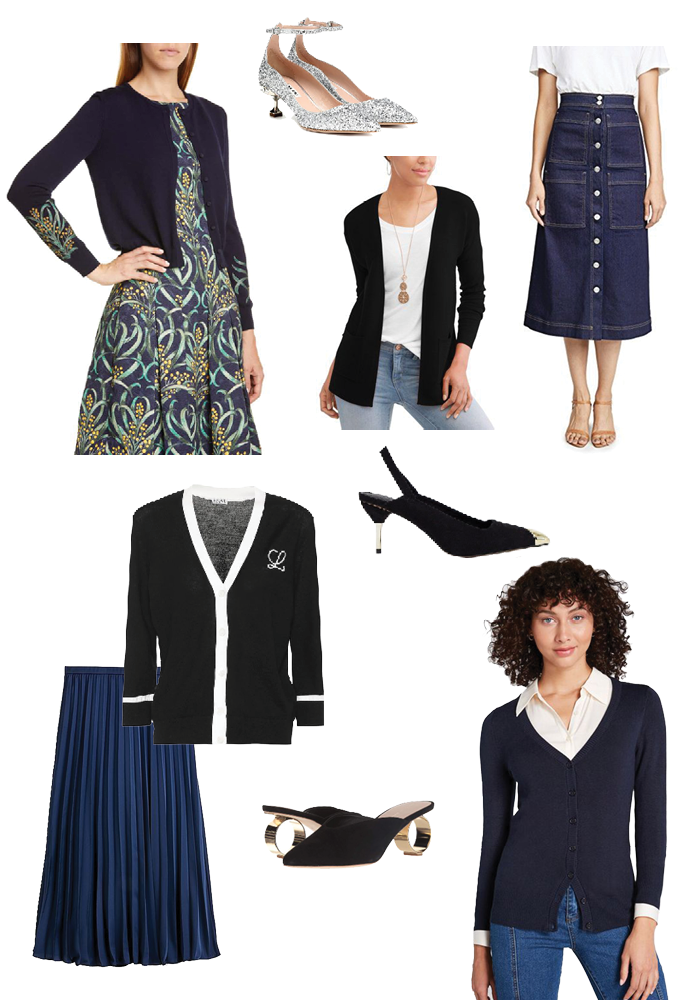 The cardigan is such a classic piece, but I love it cinched at the waist and paired with a midi pencil skirt. The LOEWE cardigan is on the high side, but what made it catch my eye was that adorable embroidered "L" on the chest. You could DIY that no problemo.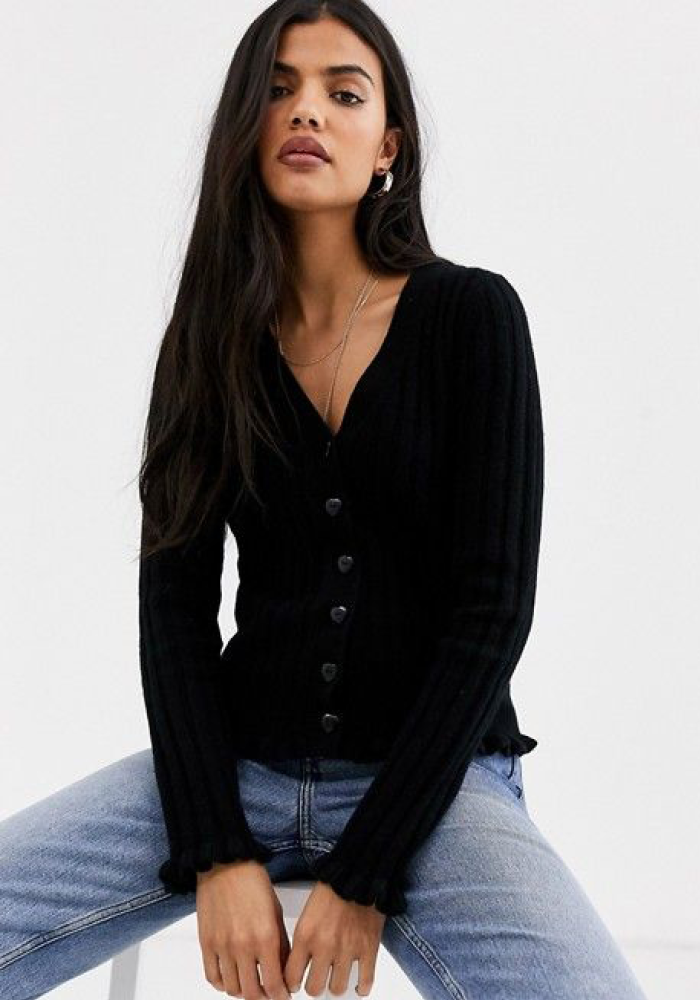 I love the ruffled wrists on the sleeves of this classic cardigan (no longer available).  I think Mrs. Maisel does as well with her classic 50s fashion.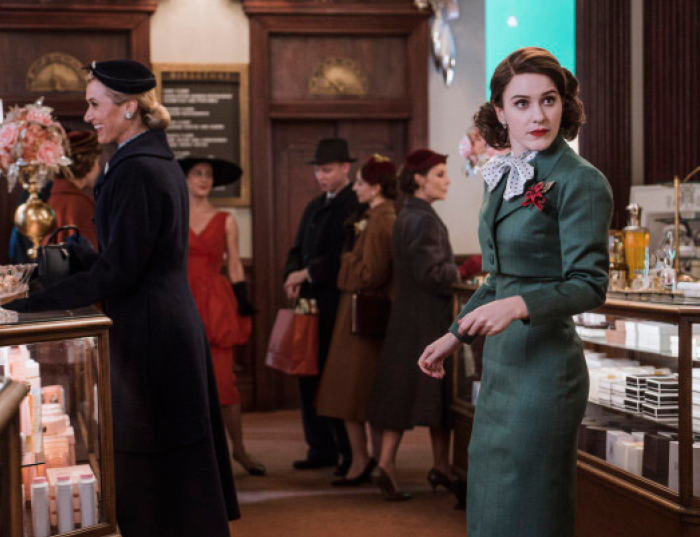 Let's chat about the midi-length skirts. So, I was at my friend Martha's (you may have caught it on Stories…she sells high-end vintage clothing…anyhoo back to my story) and a navy midi pencil skirt with gold buttons and pockets caught my eye. Lemme tell you when I tried that sucka on I was all, "helllloooooooo lova!!!!!" Smitten. It looks very similar to this one. I know, right? See, 50s fashion is trending!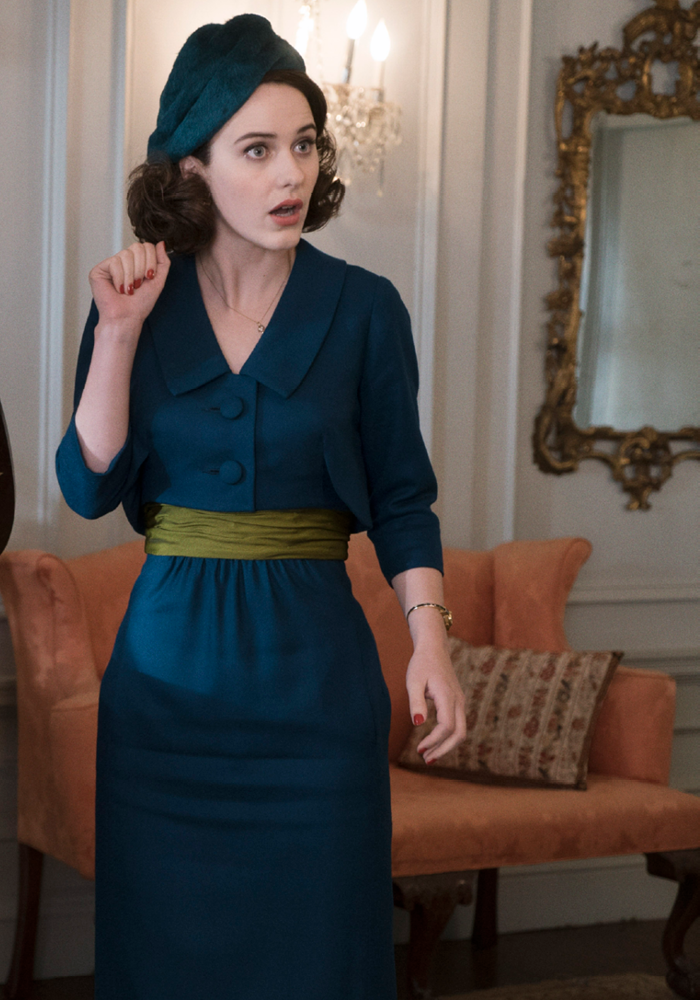 When was the last time you wore a kitten heel pump? Man, they don't hurt my feet as high heels do. I'm digging these in velvet coral with the adorbs bow (no longer available).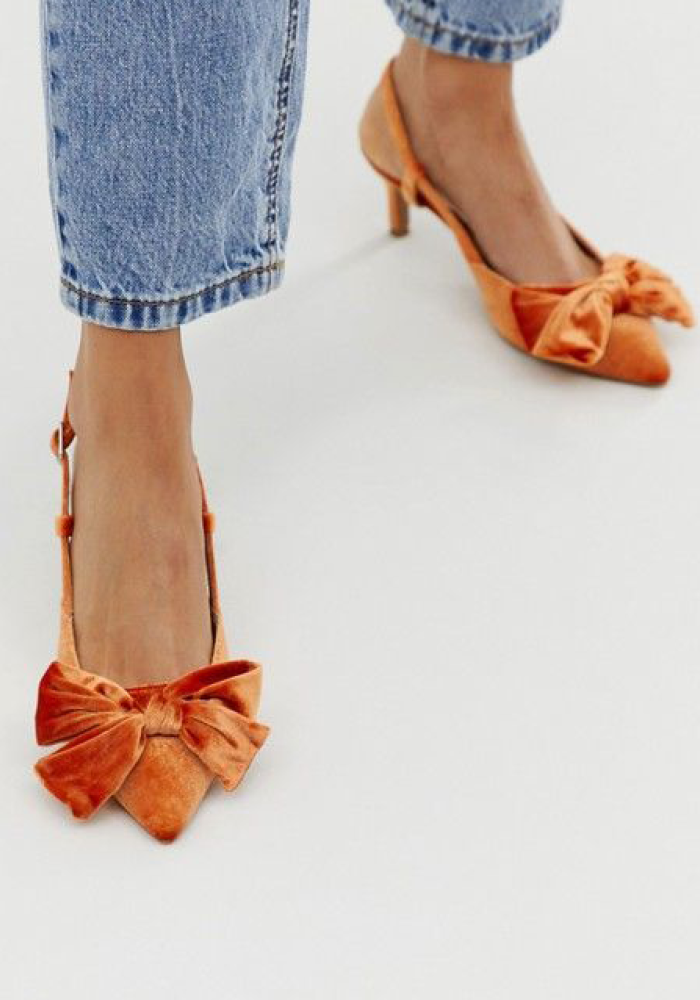 Check those 2 cutie hair bows at the bottom. One is high and the other is low. Can you spot the difference? Nope, neither can I.