Home Tour with Chairish on Refinery 29
Yep, you read that right! House of Hipsters Home Tour is being featured on Refinery29 with my buddies from Chairish! Sound the alarm, cheers a cocktail or two because this house has been a labor of love, and I'm absolutely thrilled to finally be sharing the space. The rooms just shine absolute gems that I'm super proud of and have worked so hard on. If you've been watching my Instagram, you'll see I posted a couple of sneak peeks. The home tour also gives you a pretty good look at the Decorist guest bedroom that will be having its own final Before & After post here in the next couple of weeks. Oh, and all the photos were done by yours truly in case you were wondering.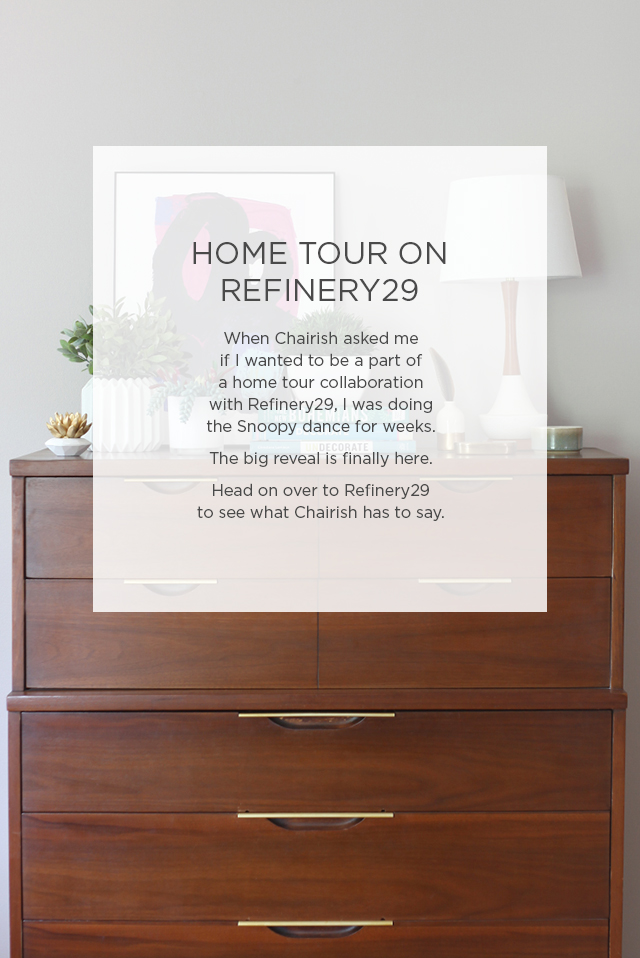 But what will you be posting on the blog from now on? How will you continue to make Emily Henderson cry you ask?  Oh, don't fret my sweet kittens! If you've been here before, you know, the house is far from dunzo. There are still many projects hanging out in the breeze like my daughter's room, my son's room, my home office (I know, I know. I said that space was next on my list months ago…but it's summertime), the basement, the master bath reno…you get the idea. And then of course there are rooms like my foyer that I changed up completely this afternoon. I know, I'm insane. But when you find that perfect vintage rattan day bed, you just gotta go for it. Besides, shopping for vintage goodies makes me giddy.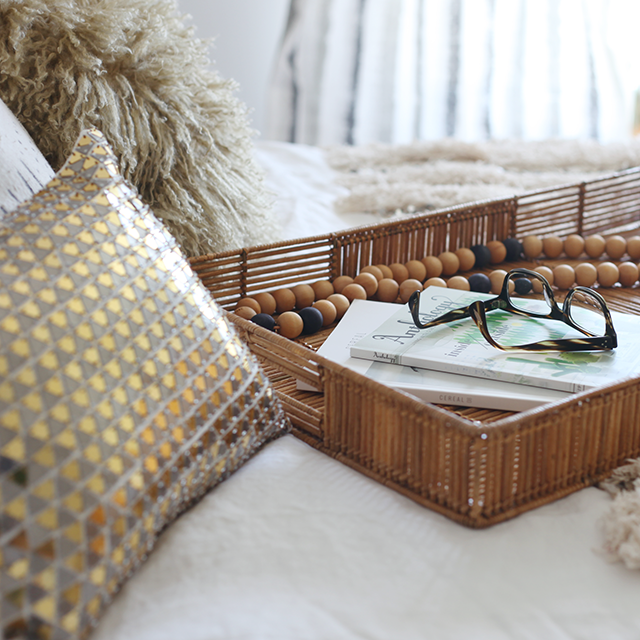 So head on over to Refinery29 and see what Chairish has to say about the house. Now if you'll excuse me, The Boy is watching the kiddos, and I have about 47 minutes to find a crazy cool, show-stopping piece of oversized artwork to hang above that new day bed.
Be sure to stop in tomorrow to check out the coffee roasting adventure with Solace Creek Coffee Roasters. Owner and roast master Jayson Moyer took The Boy and me down by the river in my hometown of Baraboo, Wis to hand roast the old fashion way…his way. No dials, no beeps, no programs. A purely sensory experience. I can't wait to share it with you. Seriously, it was the best cup of coffee I've ever had in my life. And be sure to get on his mailing list so you know when the next batch is ready for delivery…just fill out his contact form and you're in the circle of trust.