I don't know about you, but when I scroll through Instagram, I sometimes think to myself, ugh, my house is so gross…these rooms are so beautiful with their fanciness…why can't my house look more like this? It's not really the green monster of jealousy, but ya, sometimes it bums me out. Then I meet amazing people with bonkers style, and they tell me, "I wish my house was as pretty as yours." Wait, wut???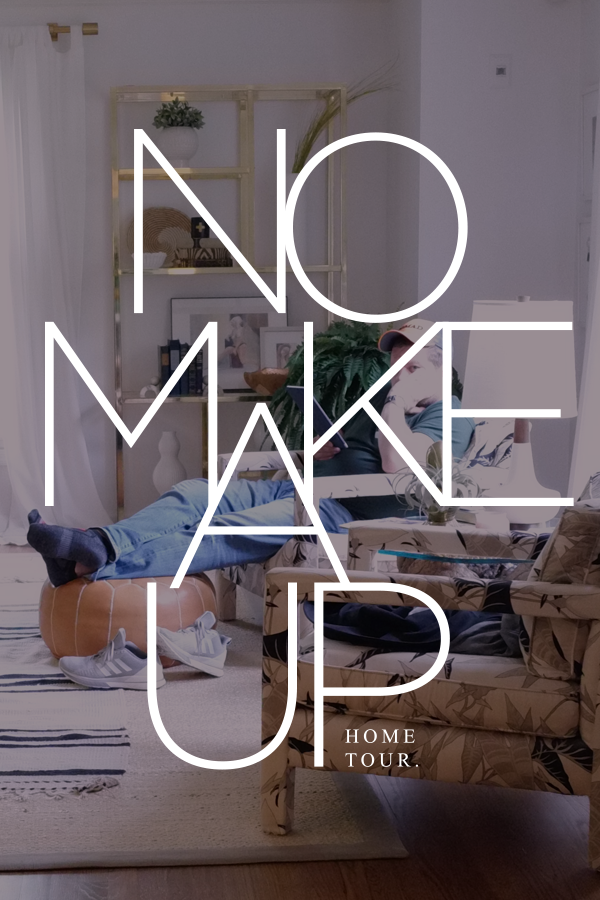 This my friend is why I created the No Makeup Home Tour™. It draws back the curtain, and gives you a real life look at the design blogger's home…well, in this case 16 design bloggers' homes…yep…you read that right…16! The list is below, and I highly suggest you boogie on over to check them all out…screw work…the spreadsheets can wait. This is hella more important.
Some rooms will be drop dead gorgeous…and other rooms will be hotter than a hawt mess. Last Fall we saw toys, high chairs, crazy workspaces, and let's not forget the one blogger who barricades her sofa with dining chairs to keep the pets off…not judging…it's actually quite brilliant. Let's get into it and let the hilarity begin, shall we?
MORE AFTER THE JUMP…