Every year I get ambitious and send out holiday cards to everyone I know. Crazy? Maybe a little bit, but I make it easy on myself by using Tiny Prints. They have such a great selection of card designs to choose from, and all I have to do is upload a photo. Boom. Easy peasy and they're magically printed and on my doorstep lickety split. This year I also purchased their personalize stamps, and oh my, we've received so many compliments.
Since I'm such a fan, imagine my surprise when I received an email last week from Tiny Prints! They asked me to take a look at their New Year's Eve Party Games Generator. Well, with us just wrapping the New Year's Eve Wildwood Speakeasy Party, how could I not? ERMERGERD! Yep, I'm on board and ready to slip into my party shoes! This thing is so cool you guys and completely free to use. Even better, am I right?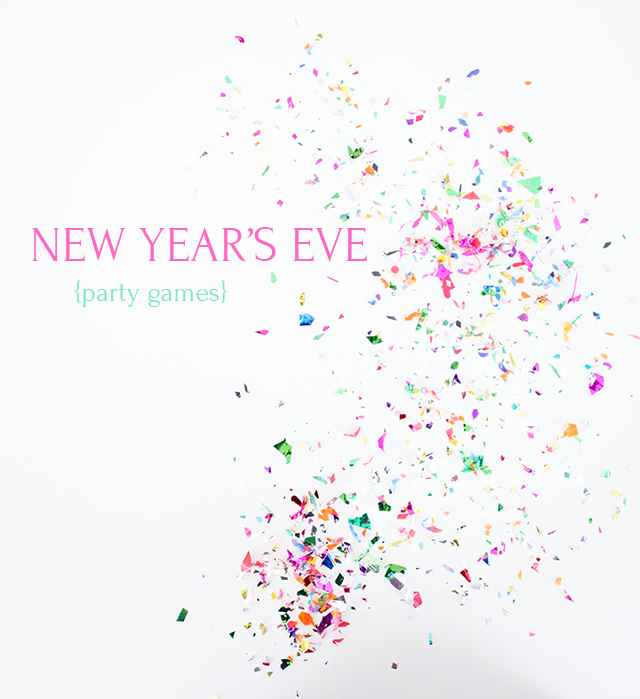 MORE AFTER THE JUMP
Throwing a bash is a great way to invite friends, family, neighbors and coworkers to ring in 2015. But if you're like me, I'm always running about, introducing people and hoping everyone is having a good time. Sometimes I forget to enjoy myself because I'm preoccupied with making the rounds. To remedy that problem this year, Tiny Prints has a simple solution. Party + Games = Fun.
See, they have this cool games generator outfitted with over 20 ideas and helpful filters to find the perfect activity for your party. Whether it be the Wildwood Speakeasy or just a small gathering of friends, Tiny Prints has you covered with some fun inspiration to get your mingle on.
So which game is your favorite? The one I would rock is Musical Chairs; mainly because I could relive a bit of my childhood and play my latest and greatest mix tape. The Boy would rock Play It By Ear…I'm not sure if you're aware, but he's a a wannabe drummer. One day I will secretly videotape his basement jam session and post it. Pinky swear. One day. Promise. This will happen. Don't tell him.
They also have great icebreakers. I like these games because I'm a introvert to the extreme. When someone introduces themselves to me, sometimes I can get a bit panicky. I remind myself to smile and nod and insert a giggle here and there. Then that person walks away after some fun banter, and I have absolutely no idea what their name was nor do I know why I giggled and nodded. With Best New Year's Eve Party, players share three facts while others must guess which are true. This forces an introvert like me to focus on the facts and still feel comfortable. Phew!
So if you're feeling a bit festive this year, add in a bit of competition amongst friends. These New Year's Eve themed games will give you and your guests something to do while waiting for the ball to drop. Head on over to the New Year's Eve Party Games Generator and tell 'em I sent cha. Most important, enjoy your holidays, have fun, relax, and I'll see you soon.
I was not compensated for this post but was asked to review. As always, all opinions are 100% my own. Thank you for supporting our sponsors.