As I mentally get ready for my adventure to Camp Wandawega, I can't help but to leaf through every page of the new fall catalog from Jayson Home and Garden that just arrived on my doorstep. That probably seems like a disconnect, but it's SOOOOOO not. You see, the fall line up was shot at Camp Wandawega. EEEK! It's like playing Where's Waldo in every vignette.
Anyone who steps into my home will notice immediately I'm all about mixing the old with new. And that is exactly what the creative geniuses over at Jayson Home and Garden did on set with their Fall collection. The juxtaposition of rugged mixed with luxe creates this rich atmosphere that still captures every essence of casual. An elegant blue linen chair sits in front of an Army tent. Really? YES! Charming! YES! Startling? A bit. Attention grabbing? YES! Does it make me want to buy that chair…OMG, YES! YES! and YES!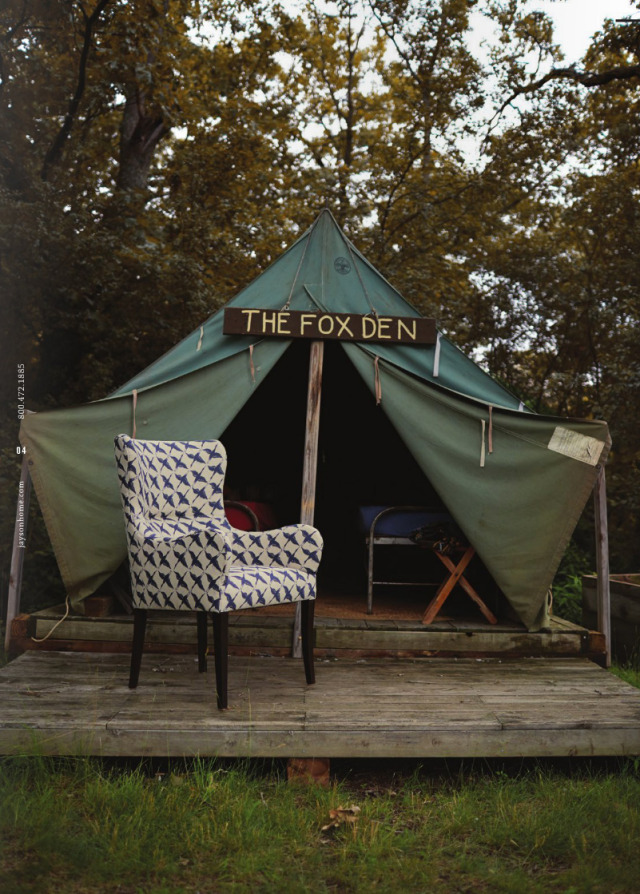 Just so you know, that is the same tent that Michael Cera is sitting in front of in this picture! Yes, I will forever have a small spot in my heart for George-Michael Blume, the man from Canada and star who stole my heart in Juno. I heart you Michael Cera. More after the jump…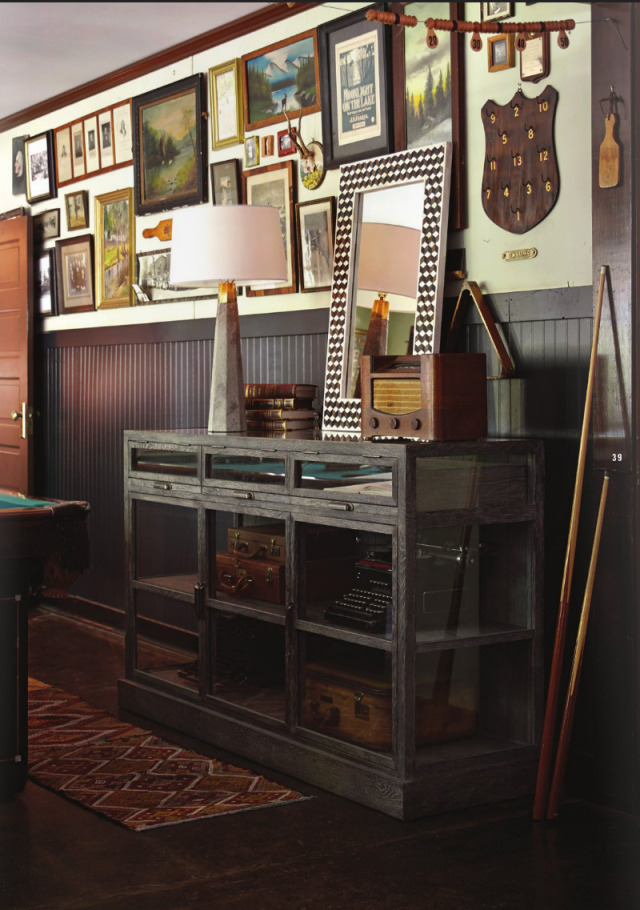 This is the game room where I imagine we will spend a couple nights hanging out in, playing a couple games of pool. Maybe even a puzzle and definitely a board game or two. A friend recently told me I needed to play PIT. Have you ever played PIT? I don't think I've even heard of it. Apparently it is quite fun.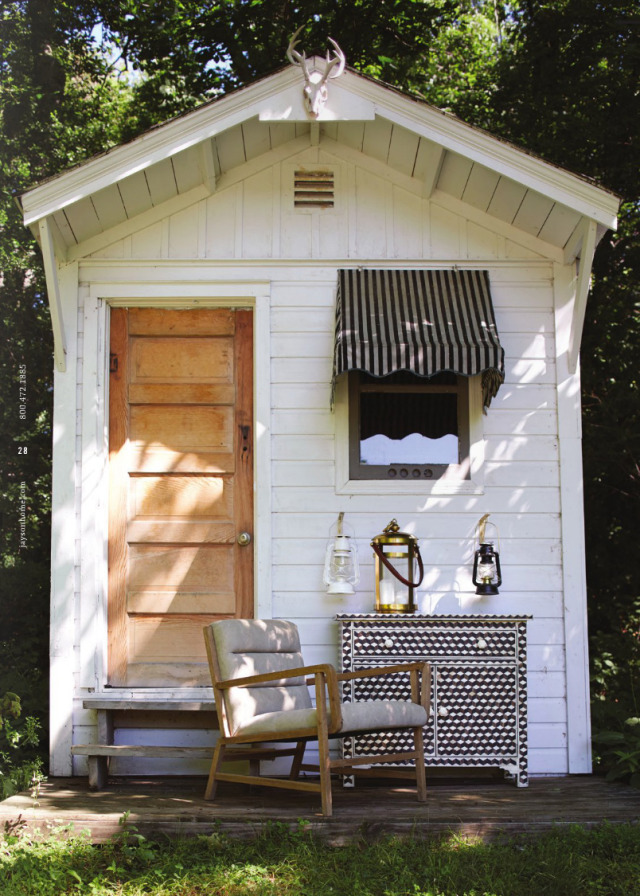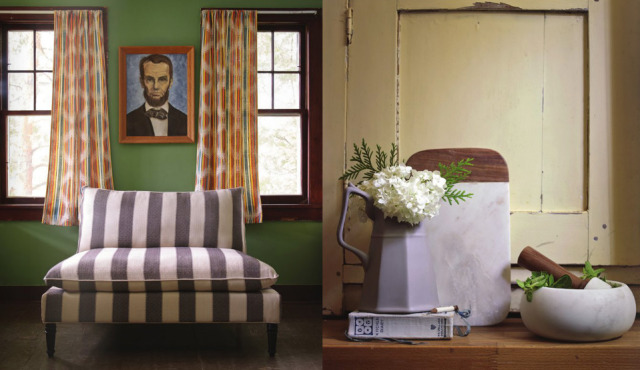 As a Creative Director myself, I don't think you could have asked for a better set. Tereasa Surratt (owner and curator) is like the queen of flea, so as you can imagine, any and every prop you could ever imagine was there, at their genius fingertips!
They shot in the treehouse, the teepee, game room, showers, card room, woods and more. It's amazing how they were able to transform the entire space.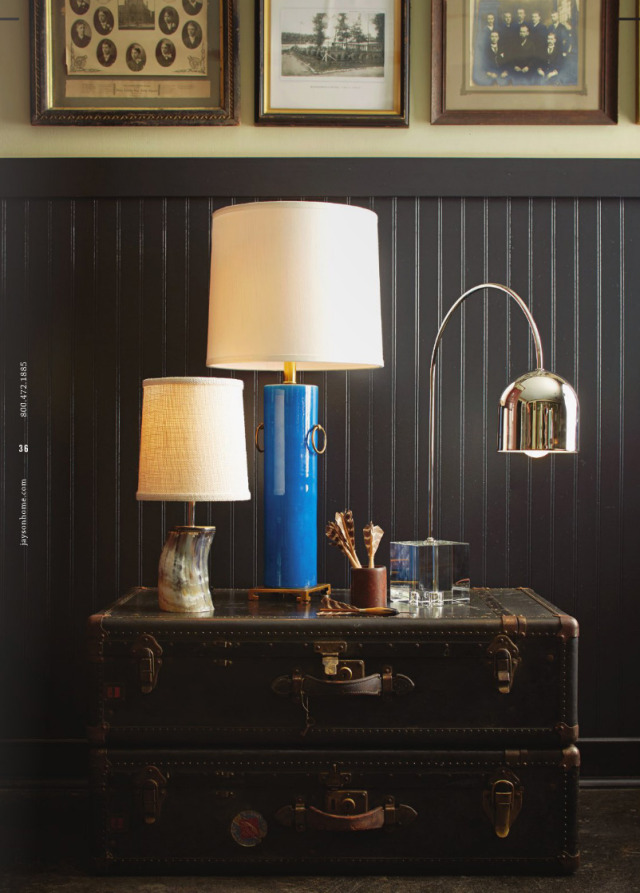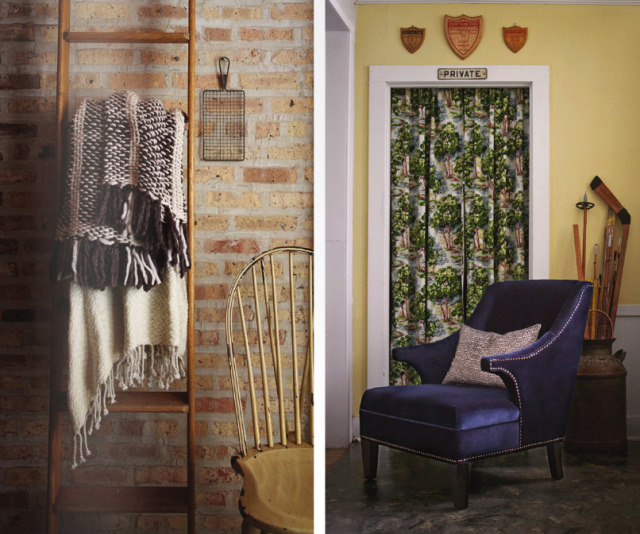 So my camera batteries are charging as we speak guys, and I will be processing my photos as fast I as can to share with you all. Hopefully I will be able to sneak away to Instagram just a tiny bit pending any WiFi complications. Although the mission of this getaway to Camp is to put down the phones and the iPads and the computers and the TV and just recharge and relax. Get the creativity flowing again. Be quiet. Be still. But I tell ya, this little gem from the postman really got me going this morning. So thank you Jayson Home and Garden for jumping starting my weekend and making me even more excited then I already am…if that is even possible!
If you haven't read my post on Camp Wandawega, you can get the scoop here!