It's the most wonderful time of the year, but how the hell are the holidays here already? Knowing full well I'm a procrastinator, and when it comes to holiday decor, well I kinda fail; I signed up for White Buffalo Styling Co.'s BSHT 2016 Christmas Home Tour last August. Plenty of time to prepare and plan…and plan I did…in my head.
Last weekend The Boy and I talked about putting up the tree and my brain flashed back to the conversation with Lindsay. Hmmmm, wonder what week those posts goes live. Think. Think. Think. Pull up Google spreadsheet…OMG, next Wednesday. Scheisse! When it comes to Christmas, I mean well, but it always sneaks up on me…I turn around and suddenly Jack Frost is nipping at my nose. If you hopped over here from Makerista, welcome. Click around a bit before you leave, and don't forget to hop on over to The Curated House. She's up next in this online parade of homes. (I also list out the schedule down below cuz I like to make it easy on ya.) Let's get to it!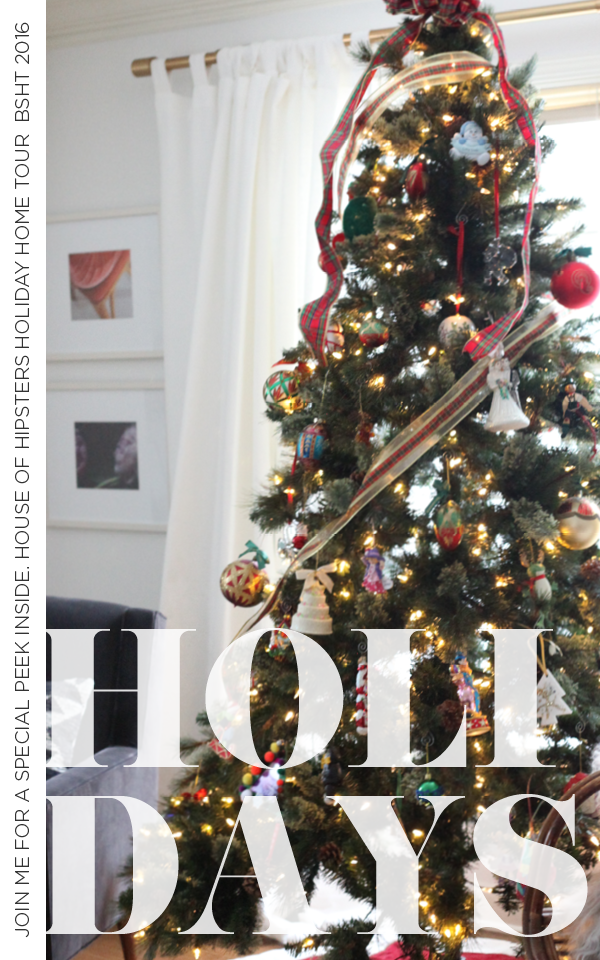 For the last week I've been a busy little elf, scampering about the house. Moving this here. Moving that there. Digging through boxes that the movers just shoved anywhere convenient in the basement that was under construction. We had never decorated this new house for the holidays, but I do my best work under pressure. First things first, I definitely needed some garland for the banister.
MORE AFTER THE JUMP…