I don't know about you, but I'm not one of those people who redecorates their home for every season. I mean, I barely got my tree up last Christmas. Gasp! I know! A blogger not overly prepared for the holidays? Blasphemy! But storing holiday decor for months and hauling it out once a year…I just don't have the time or space for it all. I like my home to be uncluttered with a cohesive look. Interchangeable ceramics just aren't my bag unless they are MCM vases or my vast selection of lamps (because I apparently have room for lamps). But, now that my kids are getting older, they are asking me, "Mommy, why we don't have hearts, cupids, easter eggs, and bunnies decorating our tables, windows, and doors." Oh boy. Bad parental skills. So how do holiday home decorating without going Party City crazy?
I desperately needed a solution to this dilemma and fast. Enter Minted. A company who believes that great design thrives in the hands of independent artists. A company who curates beautiful artwork at affordable prices and ALSO has a vast holiday theme selection! My saviors! Their look is modern, fun, and playful. Tons of bold graphics. It was love at first sight.
I knew Minted could send Cupid's arrows to my house and spread some Valentine's Day cheer. I just needed to figure out the best way to incorporate their artwork into my home. I have a few gallery walls, so I decided to start there. What better way to spread the love then to change out some existing framed pieces. And in case you were wondering, Minted gives you the option to frame your new artwork. Ummm, yes please! How easy peasy is that?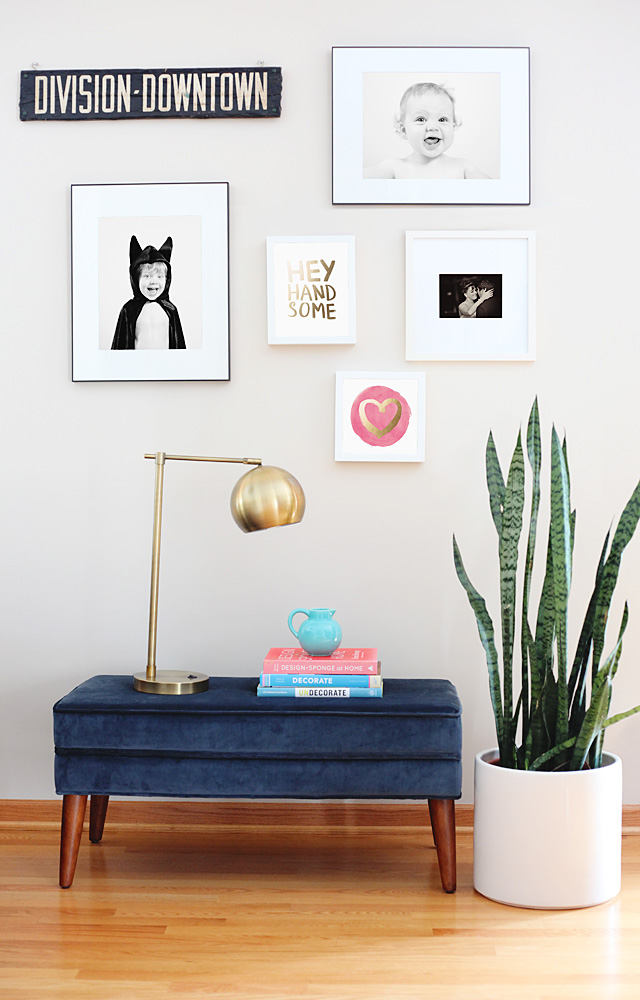 MORE AFTER THE JUMP