Brought to you in partnership with Pier 1 Imports.
After moving to the new house last summer, The Boy and I learned we lived in a neighborhood very different from the last. The old house was in a subdivision of cookie cutter homes with manicured yards, and no one spoke to each other. I couldn't tell you what the woman across the street from me looked like, nor did I know her name. (I lived there for 4 years.) Case in point, one evening, pulling out of the driveway, I waved from the car. "I finally know what she looks like," I said to The Boy.  He laughed and replied, "Oh Momma, you know that's the nanny, right?" Palm to forehead.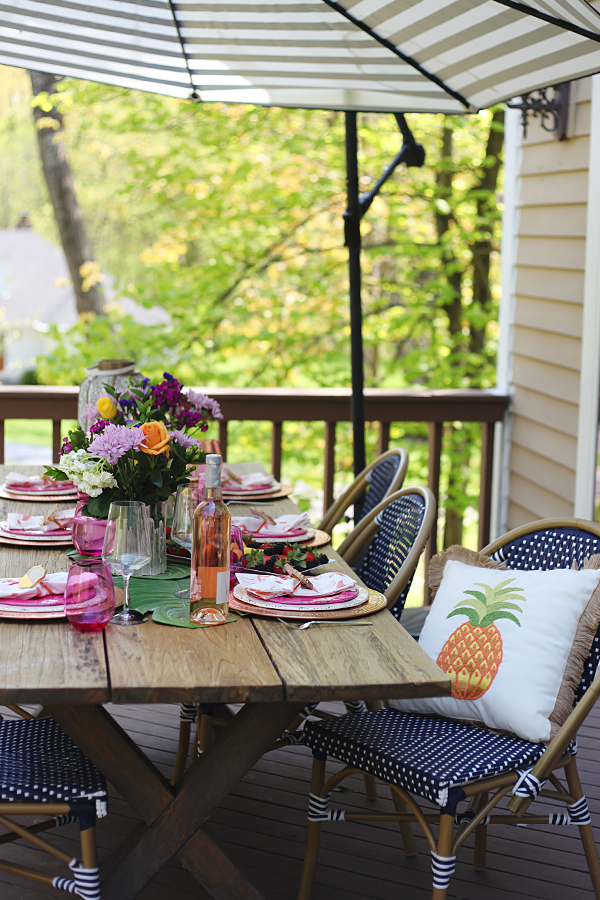 The new neighborhood has the look and feel of a lake house community. Single lane roads filled with small hills and twist and turns. Best thing, everyone waves at each other. On the first real night in the new house, I was getting the kids ready for bed and Thorsten was making his way upstairs to help…the doorbell rang. A sweet couple from down the street was standing on our doorstep, holding a bottle of wine and a card with their number in case we needed any help. Pretty soon another bottle of wine showed up. Neighbors stopped by in their golf carts decked out in bull horns, string lights, and music.
MORE AFTER THE JUMP…