Over my break, I kinda stepped back from the old bloggety blog and took one of the views from 40,000 feet. Yikes, I sound so corporate. But I did, and something very noticeable stood out to me. House Of Hipsters took a weird turn from home decor to being more DIY driven. Wait, what??? How did that happened? Don't get me wrong, I love the DIYs, cocktails and recipes, but I need to get a bit more home decor back into the loop.
If you were one of my original readers, you may remember a little series I started called, "I Make Emily Henderson Cry". If you don't, you can read more here, here and here. I've explained in the past that there are several nooks of perfection in my home, and then there are nooks of utter and complete horror. I picture Emily knowing these nooks exist, and she sits in a beautifully organized, colorful closet, crying sweet salty tears of sadness. Somewhere in Hollywood, this poor woman is in disarray and has no idea why. Maybe it's because Orlando left her for Homepolish. Maybe it's because Charlie Hendo smeared his cute baby hands over her white leather poufs. Maybe it's because she lost a button on her favorite floral blouse. No my dear, it's not. Alas sweet kitten, it's because I can't for the life of me figure out how to style my nooks of disaster.
The evidence is pictured here. In my living room. It screams, "Don't look at me! I'm hideous!" So what did I do about it? Well, I can tell you one thing, I've been sitting here for the past 4 months asking myself that same question.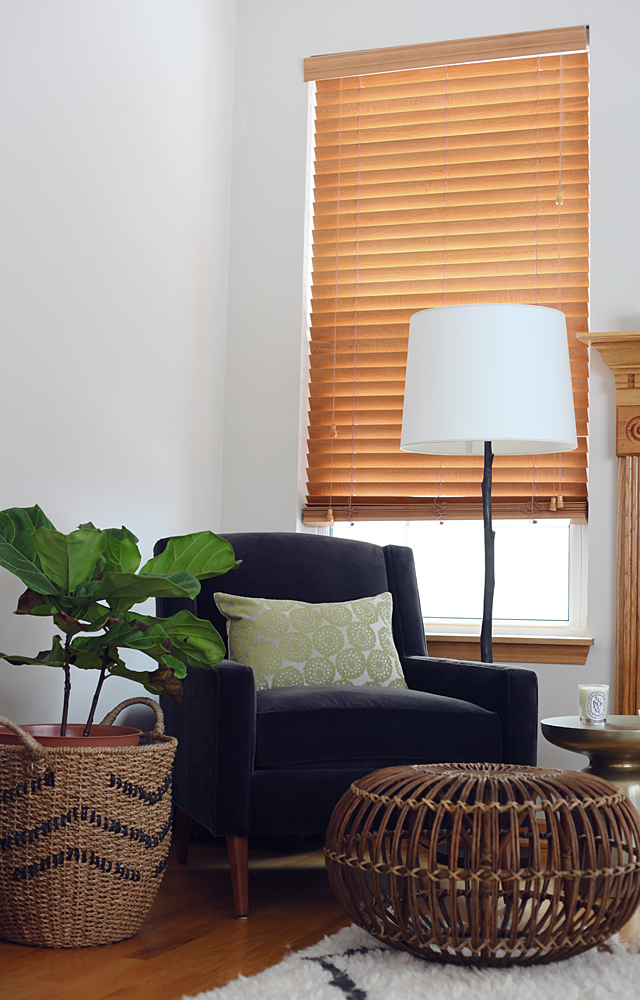 MORE AFTER THE JUMP