When Marianne Brown emailed me out of the blue and said, "Hey, my home is unique, cool and eclectic, would you like to feature it on your blog?" I said, "Heck ya I would! Home tours are hella fun." 
Why do I like featuring homes that don't belong to me? If you guessed, "Kyla, you're that total weirdo that looks into homes on evening walks…not in a creepster way…but in a I want to see your pillows kinda way," you're completely right. Gotta home tour you think I should feature? What are you waiting for??? Sharing is caring, so email it over for review, and be sure to visit Ashley Redmond's Tiny Treehouse home tour.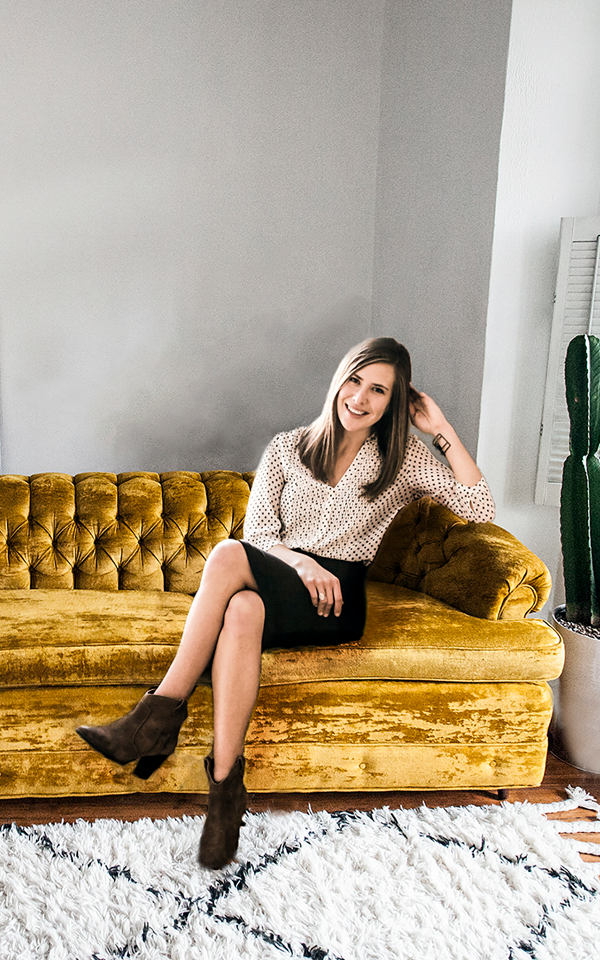 Today we're touring Marianne Brown's home in Denver, CO. She's an incredible photographer and claims thrift stores are her sanctuary…my kinda gal. As most of you know, I'm a chair hoarder. Well, Marianne one upped that sich. She's a sofa hoarder. Don't believe me? Check out her Etsy shop chucked full of vintage beauties (and some great photography prints as well, I love the bull print). But mitts of that green 1970's channel back…because that should be mine, LOL.
MORE AFTER THE JUMP…