It's been a little while since we've checked in on my Decorist makeover. No, no I didn't forget. Pinky swear. I've actually been working on it like a mad woman. The final board arrived in my inbox the day before I left for Germany. Since I was out of the country for 2 weeks, I couldn't order anything until after I returned. Bob, my neighbor, would have had a lot of boxes to store in his garage for me. I apologize for the delayed update. In case you don't remember, I was presented with 2 concepts designed by Ashley Redmond, my interior designer from Decorist, and I was taking a poll from you to see which y'all liked over all.
Concept 1 kept my existing bed and added two gorgeous brass nightstands. It was light and airy and the hints of brass would bounce the light around the room. I was also obsessing over that beautiful woven chair. Here's a peek at the board to refresh your memory.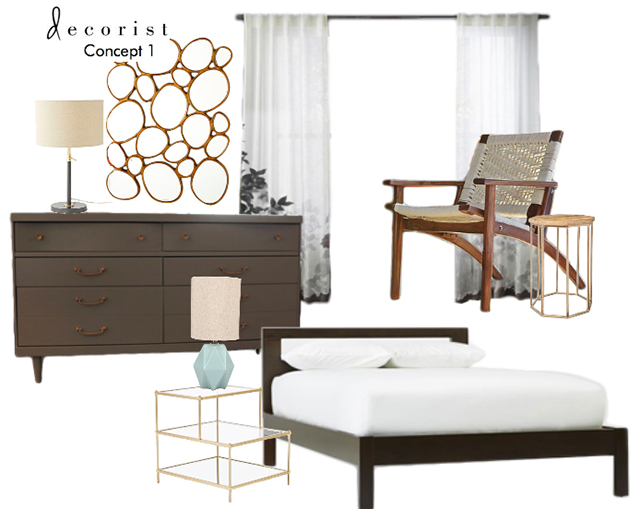 Concept 2 for my Decorist makeover had similar neutral tones yet a totally different style. Ashley went with a more natural, earthy feel but still pulled in clean lines and the mid-century modern look I adored. The leathers, jutes and natural woods gave it the touch of boho that recently has been making my heart swoon…thanks to Justina Blakeney's new book.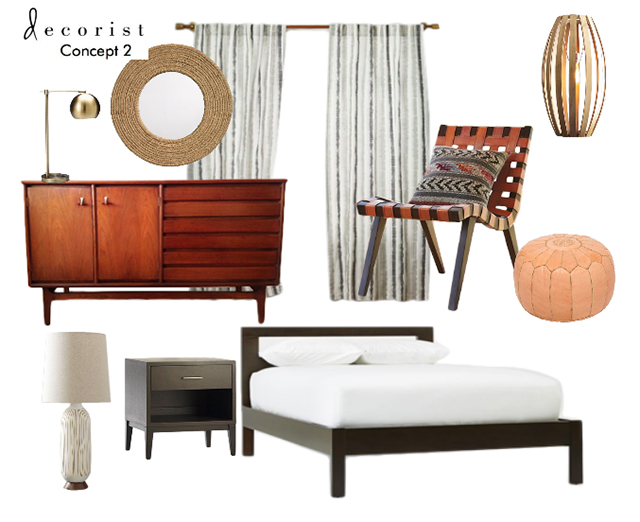 So which concept did I chose? Click thru to find out! But before that, let's have one last look at the horrendousness of what this room use to look like, shall we? Oh and don't forget, if you're thinking about purchasing a Decorist package for yourself, enter the code "HIPSTER" to receive $20 off your Classic Makeover…and nope, I'm not getting anything if you use that code. We just really like each other.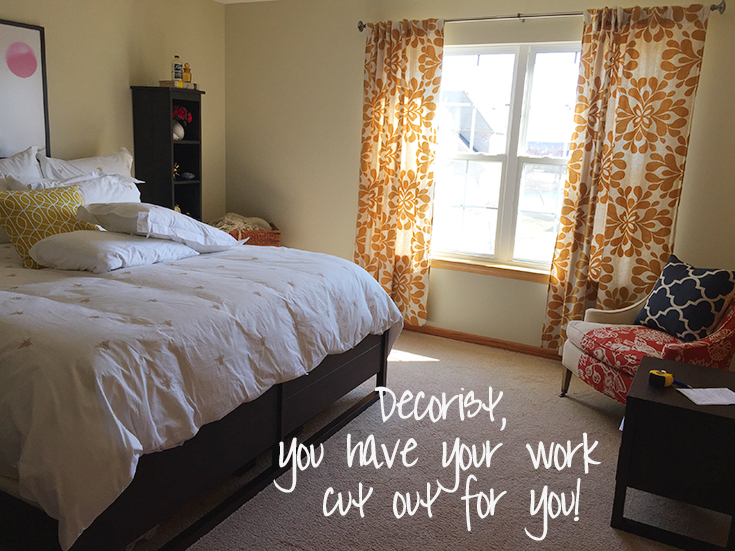 MORE AFTER THE JUMP…