Do you guys ever get all gungho about a home decor project, get frustrated, have a freak out session, and then procrastinate? Erm, please say yes. Please tell me I'm not the only one with my head in the sand. See, a long time ago, I posted a picture of the state of my master bedroom. It was one of those before shots that I said may never have an after. I was keepin' it real. That particular post was actually the start of the "I Make Emily Henderson Cry" series. A couple weeks ago, I received an email regarding that post, and I was asked to see an after. Very exciting, so let me tell you, this project (and the pressure) is on. It has to be perfection. Utter and complete perfection.
I found some base pieces that I'm absolutely loving, and I've asked my girl Jennifer Harrison AKA @FleaMarketFAB for some design advice. I mean, let me tell you, thank god for Instagram. That's how we met see, we were both featured in this Domaine Home Instagram Challenge post, and the rest is history. We've been IG besties ever since. If you don't follow her fantastic feed, you must. Stop what you're doing right now and go check her out, but come back because I need some advice.
Still with me? Cool. Anyhoo, back to this bedroom makeover madness. I have a few base pieces, but when chatting with Jen, she said it might be a bit too masculine. After feeling a tiny bit crushed, I'm going to have to wholeheartedly agree with her. I think it's a one way road to Testosterone City and Colin Farrell is mayor. Not that that is a bad thing, but no wonder The Boy likes it so much. What's up bro. Fist bump but in a classy kinda way.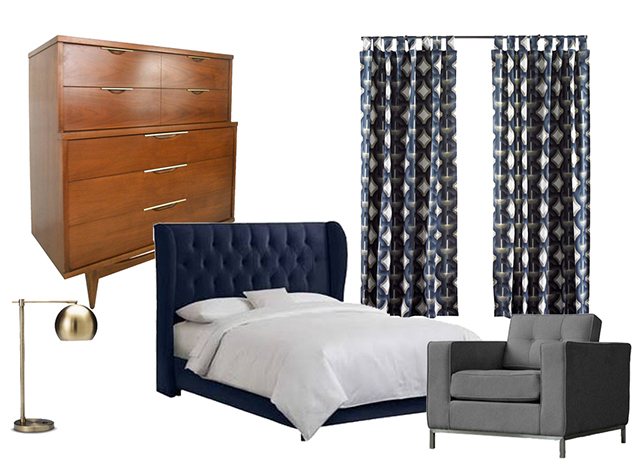 MORE AFTER THE JUMP…