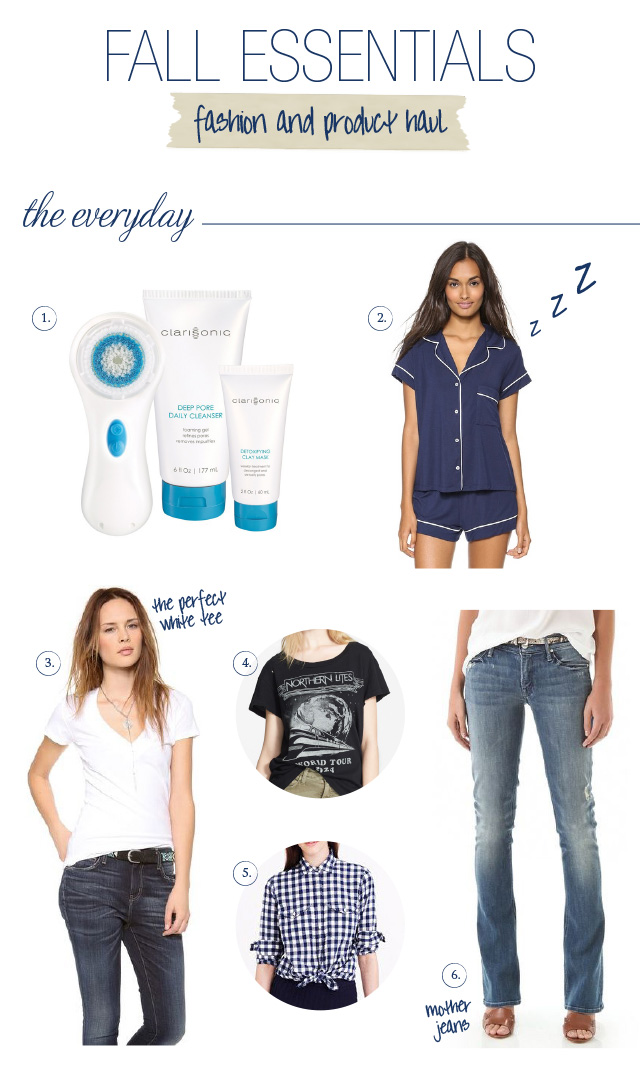 Hello darlings! Do you ever find the perfect jeans or lipstick and just want to tell that world about it? Or did you ever buy a shirt and think, "well that was disappointing" and two days later your co-worker was like, "oh i so could have told you that shirt sucked." Well, I've try it out so you don't have to! Kinda like a personal virtual shopper! For today's post I've decided to share with you my tried and true purchases that I just can't live without. My go-tos, my essentials.
1. CLARISONIC: My skin has not looked better since i started using the Clarisonic. Even the boy uses it daily. It gives you this awesome glow, and I feel like my wrinkles aren't a deep as they use to be. They are a bit spendy, but the juice is worth the squeeze ($10 if you can tell me what movie that is from). It manages to get all the yuck off that a washcloth alone can't.
2. EBERJEY PJs: Otherwise known as the best PJs on the planet. Seriously, so  soft to the touch, a classic look, and a lil bit of sexy is thrown into the mix here ladies…and they look amazing on to boot. Do yourself (and your significant other) a favor and go buy them now. You deserve to sleep in something other then that old crappy t-shirt from college.
3. PERFECT WHITE T-SHIRT: Daftbird makes the perfect white tee. So many t-shirts out there have this boxy look, and I don't know about you, but that look does nothing for me. This one has a great figure-hugging silhouette. I like to pair mine with denim jeans and a long gold chain necklace…a classic, simple look for any season.