West Elm is one of my favorite home furnishing stores, and they have been killing it lately. They have such a clean, modern look that really fits my decor of mixing old and new with a twist of Mid Century Modern.
For today's post, I decided to pull together a few of my absolute favorites. Managing to restrain myself and keep it to a Top 10 list. Soooo difficult! Seriously you guys, I swear I could buy every single item in this store. But alas, I cannot. The Boy might string me up by my toes and have me publicly shamed if I did so.
However, if you are looking for something sweet for mom, dad, sister, brother, BFF, or just for yourself (which OMG, there's only 7 more Fridays until Christmas…yikes! Get on that already!) I thought this little list might help ya out. Give you some gift giving ideas. So let's get on with it, shall we? BTW, ALL images below are from West Elm.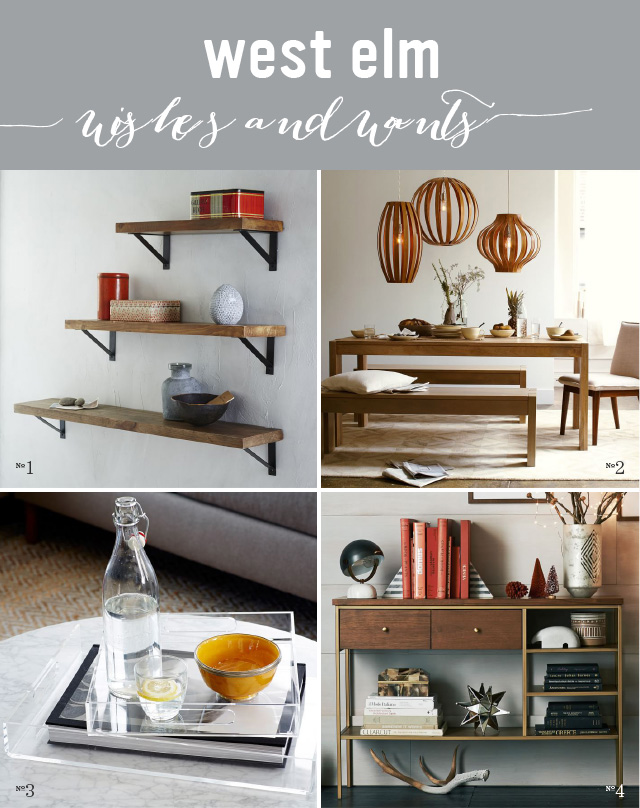 MORE AFTER THE JUMP