So I've known for a long time that I was going to write this post. In fact, I've tried to write it more than once and it ends up sitting in my drafts folder, and sooner or later it gets deleted or lost in the shuffle. Not because it is not important, but rather I've been trying to figure out how to share my story with you. After you read this, please don't feel sorry for me. Ya, it was the suckiest event of my life, but I've also have some really awesome things happen as well. Because my sister died I became stronger. It's made me appreciate life a whole lot more. It's made me appreciate the people in my life. It's made me act nicer towards others. It's reminded me to stay in the moment because tomorrow it may be gone. This is my story.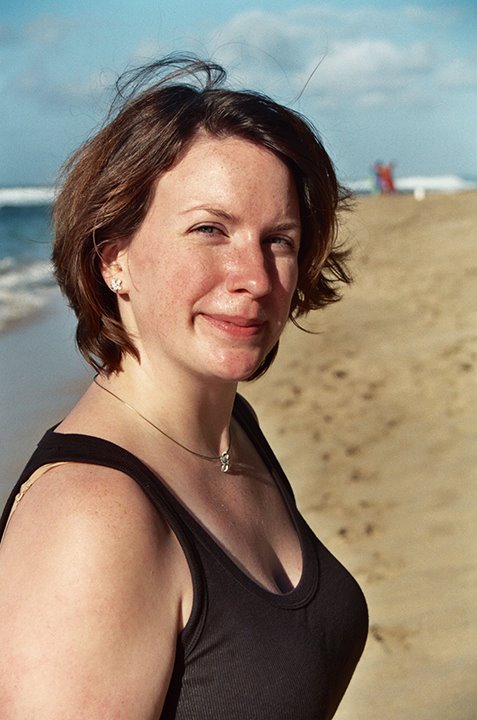 My sister and I were just like normal sisters. Some days we hated each other and some days we loved each other. We grew up in a really small town in Wisconsin and went to parochial school. It was a very simple childhood. Even though she never wanted to follow in my footsteps, she kinda did. She went to the same college as I, and shortly after graduation she too moved to Chicago. This is about the time we became friends again. We didn't care for each other much during high school.
She majored in drama and shortly after moving to the city, she and some college buddies started at theatre company. See, it was difficult for unknown actors in a big city. This company was to be a place where college grads from her alma mater could get their feet wet while figuring out the city's theatre scene. I saw many a play where I wanted to stick hot pokers in my eyes…but there were a few cute ones in the bunch as well. Besides, I didn't go because I loved theatre, I attended because it supported her. I remember driving her home after one particularly awful play in which she turned to me and said, "Ya, I didn't expect you to like this one. I'll have to agree, it was really awful." I pretty much berated her all the way home and told her she owed me 2 hours of life back for what she just put me through. It was painful.