I'm not sure if there's anything that could have prepared me for the experience of High Point Market. Having been to a trade show or two in the past I figured I'd see lots of fancy looking people wearing lanyards and a very large open space filled with booths — WRONG! High Point is basically a downtown area plus 2 massive buildings with like 8 floors each and multiple wings full of furniture. Each brand has a showroom…some small…some larger than the square footage of my house.
The Uber driver pulled up to the 2 main buildings, and he turns around and says, "Where to?". Ummmmmm, dude, you've been driving people here all week…was kinda hoping you'd know. I hopped out, looked at him and said, "Wish me luck!"…he chuckled. This whopper of an event was 20 million times more massive than I thought it would be, and I was super thankful I flew in the day before the Design Bloggers Tour.
My first stop before the tour was Consort. An in person meeting with co-founders Mat Sanders and Brandon Quattrone…FANGIRLING ALERT! The colors and curves of their newest collection was lit. Also, they are 2 of the sweetest guys you'll ever meet. Oh, and we also decided to make sconces out of my vintage earrings. If they ever come to fruition, mark my words, they will be in my master bathroom and hallway and dining room and well, everywhere.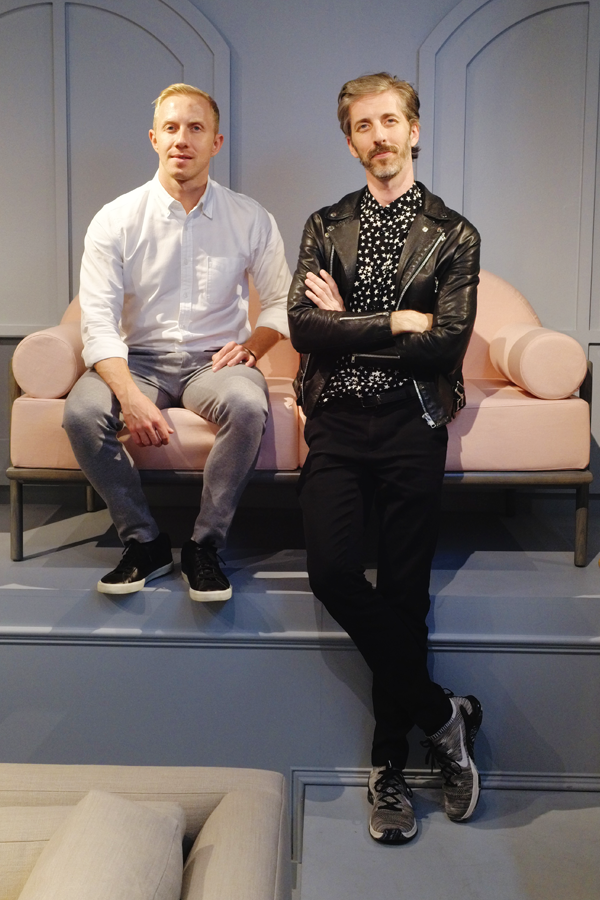 Ok, so let's talk trends and home decor eye candy. I mean, that's why you're here, right?
MORE AFTER THE JUMP…