This post is sponsored by HP.
A lot of my visuals on the blog use a handwritten font. It's a great way to show what's in my head or personalize an image — especially when I want to portray my excitement. Think old school Batman with the "POW", "ZING", "BOOM". The only problem, it's not my handwriting. Sadzies. I use fonts that look like handwriting. That may not bother you as a reader, but as a graphic designer who's overly passionate about imagery, it's maddening. There's just something magical, something one-of-a-kind about using my own handwriting. It makes everything more personable and unique.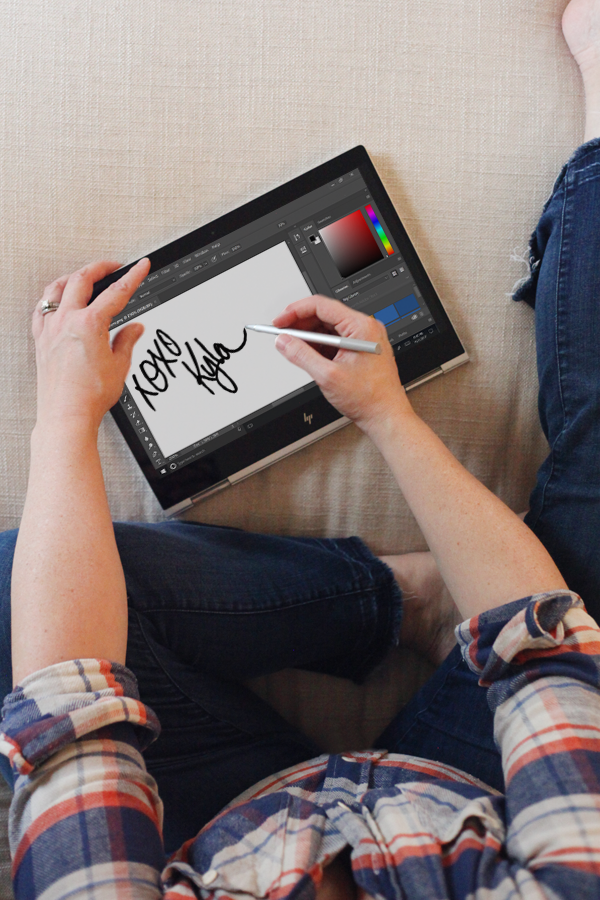 In the past, I found a work around to hand sign my cover letters when I email resumes. I literally signed my name on a piece of paper, took a picture of it with my phone, and popped it into Photoshop. Then I played with the contrast and brightness to finally get a white background but not lose the inked lines. Finally, I would place it into my file. Talk about a band-aid fix. To do this on the fly with other images it putzy and time consuming.
MORE AFTER THE JUMP…